Land Rover is readying an all-new version of its flagship Range Rover, and prototypes are now being tested on UK roads.
The latest test mule is wearing adapted bodywork of the existing model with different suspension and exhaust components visible. Autocar now understands that this mule has a BMW-sourced 4.4-litre petrol V8 engine under its bonnet.
Earlier rumours Jaguar Land Rover (JLR) would make use of BMW's turbocharged V8 in future offerings were fuelled further by a report that the two firms had agreed on a wide-ranging combustion engine partnership beyond their existing agreement to produce electrified powertrains together.
Land Rover plots comeback with hybrid-led new model blitz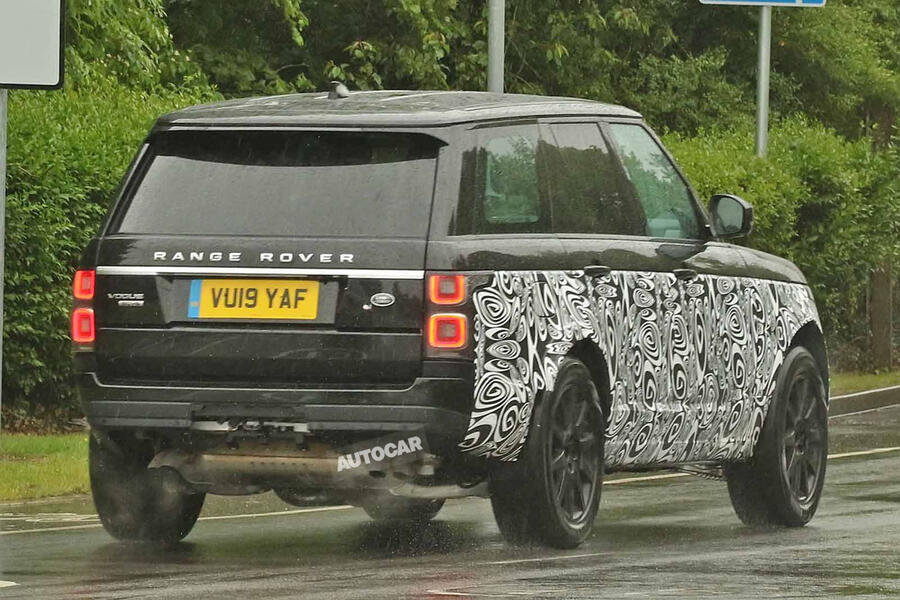 Production of the outgoing 'AJ' 5.0-litre supercharged motor is also winding down at Ford's Bridgend factory, which will close next year. JLR, overcoming various financial setbacks, is seeking greater economies of scale and less pressure to invest in future powertrains alone.
With six-cylinder diesel units also expected to come from BMW's stable, it remains to be seen whether - as previously expected - Jaguar Land Rover's recently launched Ingenium straight six will feature in the new Range Rover.
The prototype also features stretched rear arches and a cutout in the rear bumper, necessary to accommodate the slightly longer wheelbase of the new underpinnings.
With competition from the Bentley Bentayga and Rolls-Royce Cullinan as well as upcoming, more mainstream models such as the BMW X8, Land Rover's task with the fifth-generation Range Rover is to create a vehicle that surpasses all of these rivals. It will attempt do so using not only its unique heritage but also technological advancements in powertrains, autonomous driving systems and infotainment.
Last year, the firm revealed that the upcoming Range Rover, alongside the next Range Rover Sport, will use an all-new, aluminium-intensive architecture. To prepare for these models, its Solihull plant has gone through a major refit to accommodate the advanced technology that will be used in future Range Rovers.