Ian Callum, Jaguar design director, is taking the rest of the afternoon off. It is a spur of the moment decision. The original schedule was for Callum, the man who found a new direction for Jaguar in the early 2000s when it needed one most – and followed that by creating a whole new-look model range – to join us at 11am for a photo session at the Jaguar Land Rover (JLR) Fen End test track. He has left an intense and somewhat argumentative engineering meeting to do it and is scheduled to go back to another one much like it.
But as the cameras click, something else has started happening. The phone in Callum's pocket has started chiming and vibrating like an unquenchable alarm clock. My own is doing the same. It is clear that newswires are suddenly alive with something Callum, 64, has been mulling for a year, decided last Christmas and has kept to himself for five months: that he plans to leave the design director's job at the end of June, to do his own thing.
Ian Callum leaves Jaguar after 20 years as design director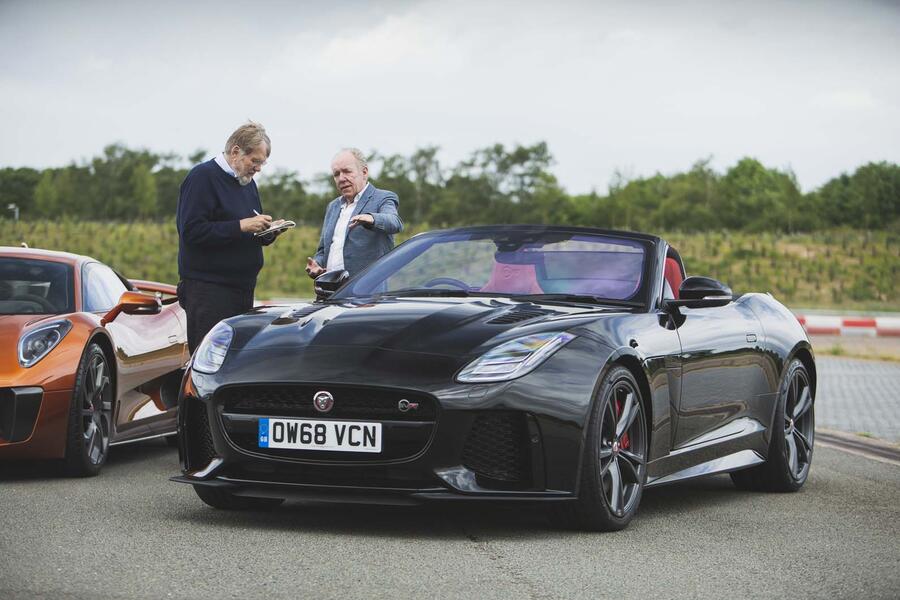 His replacement, as the stories scream, is to be his colleague and friend of the past 18 years, Julian Thomson, who until now has been Jaguar's creative design director and advanced concepts man, someone just as well steeped in Jaguar's history and values as Callum himself.
Now it can be told: Autocar has been privy to the bombshell news for a few weeks. With the nod from Jaguar insiders, we have arranged to photograph Ian Callum with the 11 seminal Jaguar production cars produced by Callum and his expert teams since he arrived at the Whitley design HQ 20 years ago.