You don't have far to go from Land Rover's UK headquarters these days to find the developing world.
This is not, rest assured, because Brexit is biting particularly hard around the English Midlands and property prices in leafy Leamington Spa have suddenly taken a drastic turn (heaven forbid). It's actually because there's a rutted, ridge-strewn, pothole-ridden lane, made of gravel and mud and sand, at JLR's head office proving ground, that's called the Developing World test track – and it's intended to be not unlike the kind of roads a Land Rover might be called upon to use anywhere from Kisangani to Kolkata, via the rougher agricultural spots of Kettering and the Kielder Forest.
And right now, wouldn't you know it, there's even a Land Rover on it. A real one. The Land Rover, you might say – and certainly so as far as anyone in product planning at the British firm is concerned. It is the direct descendent of the car with which the company was founded: 'L663', or the all-new Defender. And as you join us, it is being driven pretty hard by Land Rover's Andy Deeks, product engineering team leader for durability and reliability, right over the aforementioned ruts, bumps, ridges and potholes.
Andy is driving quite sternly – angrily, you might even say, like a man with a point to prove. All the while he's explaining that, while doing the data capture that is crucial to the engineering development of this car, his engineers drove harder still, doing their best to torture every rattle, wobble, shudder, clunk, squeak and eventual component failure from this car in order to pin them down and chase them out of the finished product, one by one. They seem to have done that pretty well, at least as far as I can tell from where I'm sitting – although I've only been here in the passenger seat for a few minutes.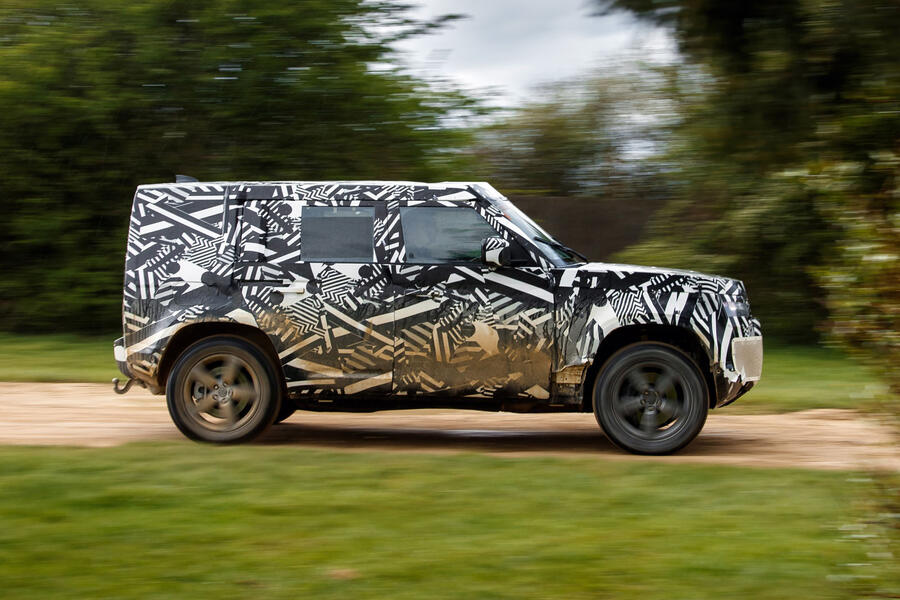 That chasing process is now long over, of course. The all-new Defender is just weeks away from its grand unveiling to the press and public, and production is all set to start. It'll be rolling off a production line in Slovakia – that much we already know. And it'll be a different sort of Defender from the one that bowed out in Solihull in 2016 after nearly seven decades of almost continuous production. It was always going to be so: but how much different? Now's our chance to at least begin to find out.