Why we ran it: To see whether £65,000 is too much for a 4 Series without an 'M' on its rump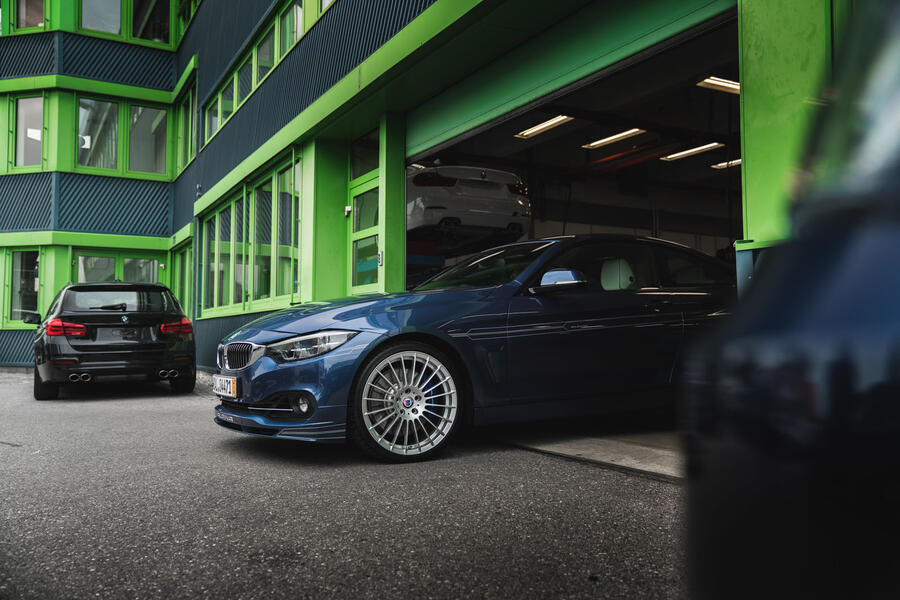 Life with an Alpina B4 S: Month 5
The true colours of Alpina's twin-turbo six-cylinder coupé have come to the fore in this 7900-mile test of everyday life - 4th September 2019
"That has to be the perfect long-termer." If I'd made a euro every time somebody told me something to that effect during the past few months, I still wouldn't be able to afford one of the Amazakouewood, 1968-spec reissued gearknobs from Alpina's online shop. But I'd be extremely close. It costs 138 euros, not least because the wood for each knob is sourced from West Africa, dried out for weeks, then laboriously finished and painted before Alpina's carburettor-crankshaft crest is fixed in place. As a metaphor for the detailed approach the tiny German manufacturer makes when building fast cars, it takes some beating.
And, save a few niggles, the commenters were right. A healthy weekly average mileage made it clear that the B4 S is a spectacularly good long-term test car. Why? Because almost nothing catches it out, as I'll now explain.
It has been to mainland Europe twice, on each occasion reminding me that too many of the fast cars many of us aspire to own have forgotten the importance of rolling refinement. They've prioritised speed, aggression and outright body control, and yet 80% of the time we drive these cars, we're doing so with minimal commitment. We want it to be effortless. The B4 S isn't perfect in this regard and there have been times when I've wished it was wearing 19in alloys and taller sidewalls instead of dinner-plate 20s, but the fluidity of the car's high-speed ride and its soft long-distance manners have been revelatory compared with the latest products from Porsche, M division and AMG. Those cars can take an attritional toll. If anything, with the B4 S, I often arrived feeling fresher than when I departed.