Why we ran it: To see if the third-generation Continental GT rules the roost as the ultimate grand tourer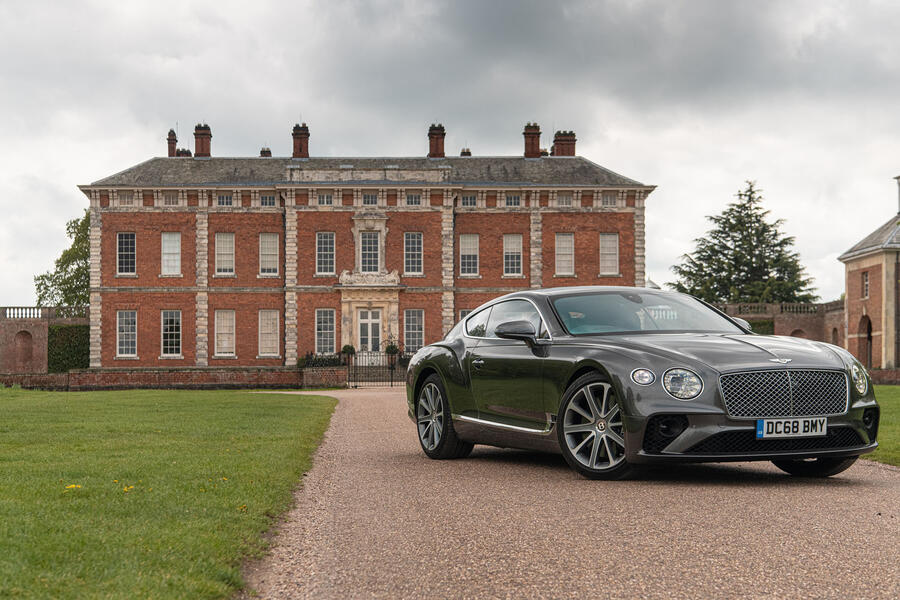 Life with a Bentley Continental GT: Month 4
Four months have, like the 5000 miles driven, flown by. So what did we learn? - 18th September 2019
Let's admit it: running a Continental long-term test car isn't a bad gig, is it? When editor Tisshaw asked me earlier this year if I wanted to run a Conti, I replied saying yes within milliseconds.
There's one elephant in the room: I don't have the money or lifestyle associated with owning a car such as our £208,765 Continental GT W12. That means it has been parallel parked, nervously, on a typically narrow London residential street and while, for many, a Continental is a daily driver – perhaps the cheapest car in an owner's garage – our long-termer has very much been treated as a jewel in the crown.
This is the downside of living with a Continental – the desire to avoid public car parks, airports, unknown parking situations, tight lanes – but you can't help wonder if one had enough money to properly own this, would such concerns even exist? I can't answer that, but in three months with the car, we've racked up 5000 miles and had ample time to grasp the finer points of ownership.
There's been no journey I haven't enjoyed in it, although naturally, given its grand tourer title, it's most thrilling on long stretches where one can extort the 626bhp available from the W12, and the glorious, rare-these-days sound that comes with it.
An early drive from London to North Yorkshire not only proved that the W12 never runs out of torque but also showed the true meaning of wafting. The smoothness interlaced with exceptional ride comfort felt, at times, as if I was almost floating.
Ride comfort – crucial for a GT – never failed, and on a lengthy French road trip, not once was I uncomfortable or fidgety. The Bentley has become the benchmark for comfort in all cars I drive. After much playing with Bentley's four driving modes – Sport was too hard for me and Comfort meant not-quite-right wheel control – I concluded that the 'Bentley' mode was perfect, and presumably why it was created.