As 2016 comes to an end, let's look at the videos that made the most impact on our YouTube channel.
More than two and a half million people have viewed our top 10 over the past 12 months, but there's a clear winner – and some interesting themes – among our run-down. Is your favourite Autocar video of 2016 on the list?
1 - Jeep Grand Cherokee SRT vs Porsche Cayenne Turbo S vs BMW X5 M - performance SUV drag race
A clash of titans if ever there was one, our most popular video of the year was last February's performance SUV drag race between some of the punchiest SUVs on the market: the Jeep Grand Cherokee SRT, Porsche Cayenne Turbo S and BMW X5 M
You'll have to watch the video to find out which car won outright, but it's safe to say that it's not a spectacle you'll want to miss. More than half a million viewers agree.
Read more about the Jeep Grand Cherokee SRT here
Read our review of the Porsche Cayenne Turbo S here
Get the definitive verdict on the BMW X5 M here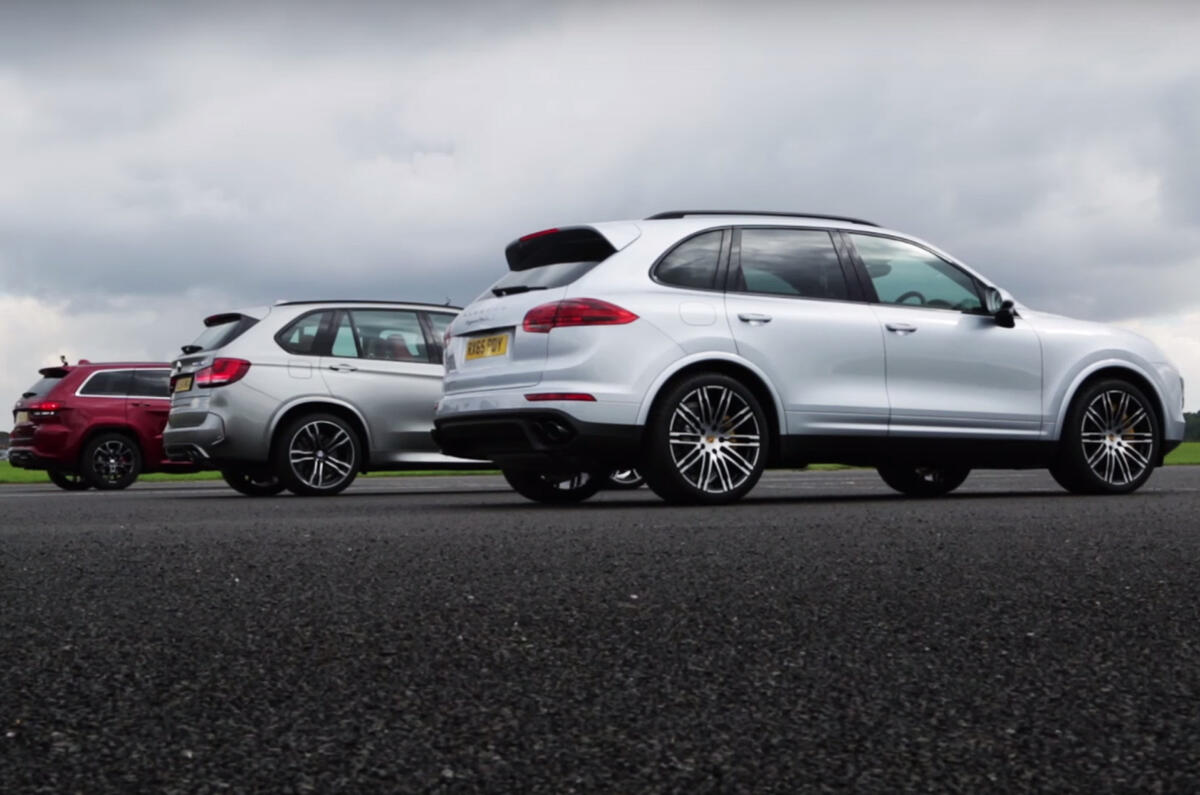 2 – Jaguar F-Pace 3.0-litre V6 review – better than a Porsche Macan Turbo?
2016 has been hailed as the year of the SUV, and Jaguar's first effort in the ever-growing market proved as popular with our video viewers as it is with our road testers.
The reveal of the I-Pace was our most-read story of the LA motor show, so it seems that Autocar's readers and viewers are keen on the idea of a Jaguar SUV. Learn more about it in the video, and find out whether the F-Pace will continue Jaguar's wave of success or shrink into the background in an ever more crowded segment.