Subaru and motorsport means a mud-spattered, flame-spitting, popping-and-banging Impreza WRC blatting along a damp Cumbrian forest track at lurid angles, right?
Not any longer. As of this weekend's Dunlop MSA British Touring Car Championship season opener, it means an estate-bodied Subaru Levorg trading paint (and perhaps door mirrors) with a rampaging pack of tin-top rivals around the Brands Hatch Indy circuit.
Subaru UK's decision to lend official blessing to Team BMR's touring car bid was greeted with widespread surprise when it was announced in January. It was an unexpected move to the race circuit, where the Japanese car maker has little pedigree in the UK.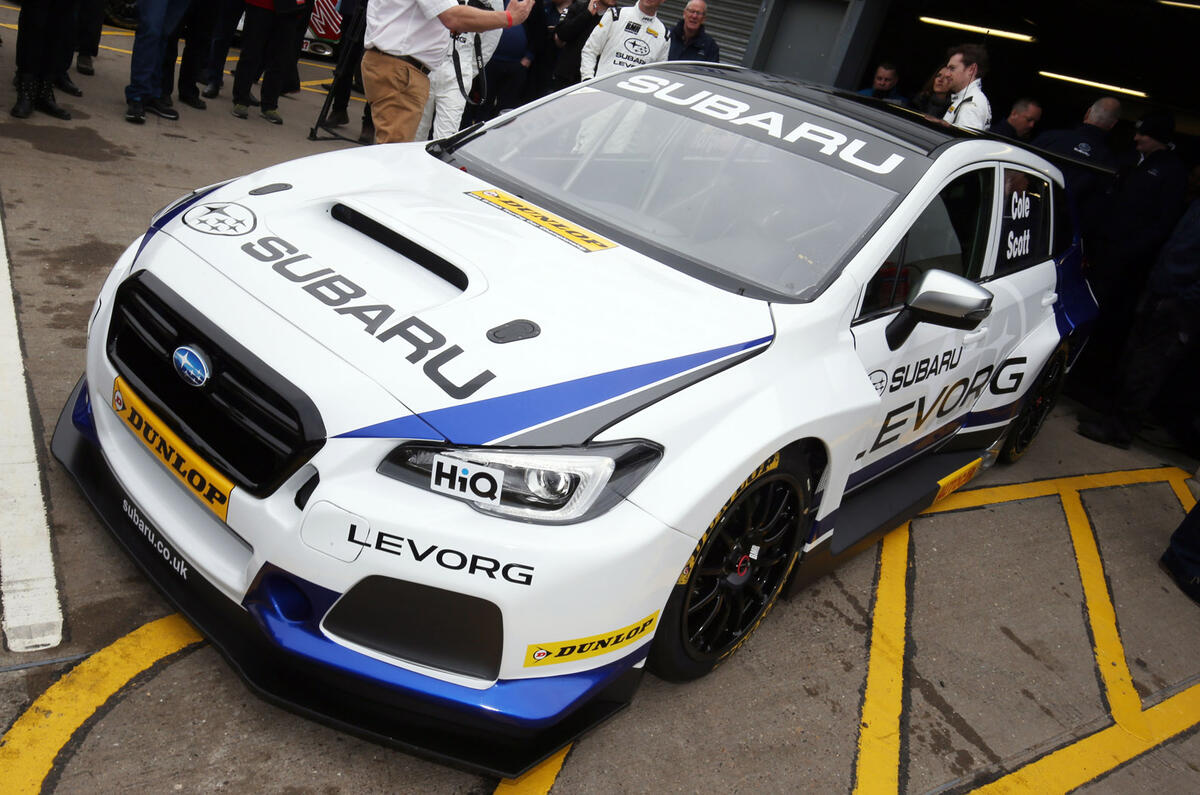 "Subaru was once all about blue cars, gold wheels and big spoilers," says Paul Tunnicliffe, managing director of Subaru importer IM Group. "That was great while it lasted, but those days are long gone, killed by CO2 emissions and taxation, among other things.
"In the past I've been approached by privateer motorsport teams looking for us to get involved, but the answer has invariably been no. Over Christmas I was contacted by Team BMR and my initial reaction was 'thanks but no thanks', because I'm aware of the kind of budget required to compete in touring cars.
"But when the team said they had their budget in place and just needed some support with cars, it began to make a lot of sense. It is a low-cost way for Subaru to get the kind of television exposure that would normally cost us much, much more."