Volkswagen's Dieselgate pain looks unlikely to be coming to an end, despite the imminent rubber-stamping of a multibillion-dollar compensation deal in the US.
The emissions cheating scandal broke on 18 September last year, when Volkswagen was found to be using a 'defeat device' on some of its diesel engines that could detect when they were undergoing a laboratory test and switch to an engine management program that minimised NOx emissions.
Volkswagen electric ID concept revealed ahead of Paris motor show
The US's powerful Environmental Protection Agency (EPA), which discovered the deception, explained at the time: "VW manufactured and installed software in the electronic control module (ECM) of these vehicles that sensed when the vehicle was being tested for compliance with EPA emissions standards."
Within a week of the EPA's notification to Volkswagen about US-sold models, the company admitted that 11 million cars worldwide had been fitted with defeat devices (scroll down for timeline).
At the end of last month, reports from Germany said the Federal Financial Supervisory Authority was considering criminal charges against the entire Volkswagen board. At the very least, another massive fine is looking likely — and that's on top of the huge sum being paid out in the US.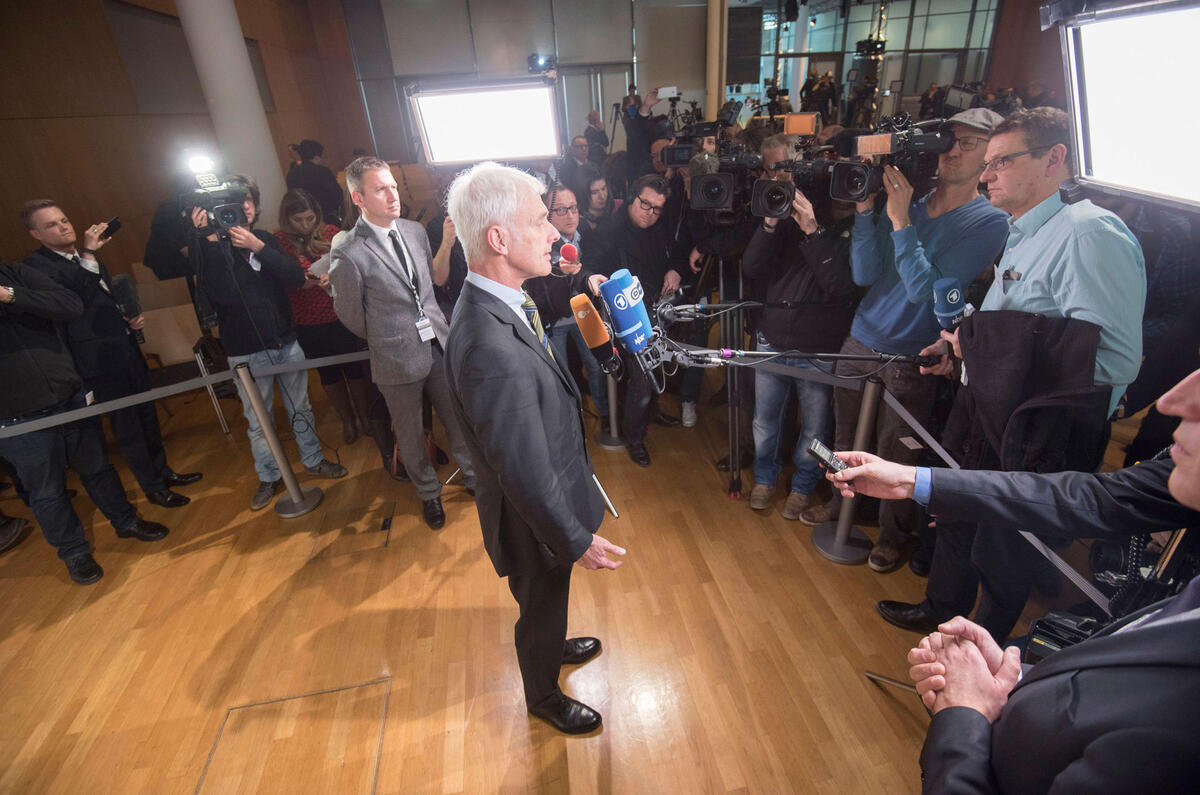 The EPA only regards the US-market deal as a partial settlement, and the fine detail of it is daunting. VW has until June 2019 to remove 85% of the offending 2.0-litre diesel vehicles from US roads, or come up with an acceptable fix for the engine's excessive pollution. That fix must reduce NOx emissions by 80-90%.
Volkswagen must also offer to buy back the offending cars "at fair cost" or end lease deals at no cost. Buy-back cars can only be exported from the US if any emissions fix is successful. If not, they must scrapped or recycled. Some of the owners are "also entitled to additional compensation in connection with the buy-back or lease termination of vehicles", according to the EPA.