If you've ever wondered why you don't see quite so many used BMW 5 Series, Volkswagen Passats, Suzuki Grand Vitaras, Mitsubishi Shoguns and Mercedes E-Classes these days, go to the Port of Dover.
Every Sunday afternoon, a procession of ageing VW LT and Mercedes Sprinter vans, each dragging a one-car trailer, winds its way over the Jubilee Way ramp or, occasionally from the other direction, along the coast on the A20, and into the port.
Their registration numbers indicate they're from Poland and Bulgaria but mainly from Romania. The registration plates of the cars they're towing are UK. Mainly premium German cars and Japanese 4x4s, they also include Audi A6s, BMW 3 Series and Mercedes C-Classes.
Where inexperienced visitors might hesitate at the entrance to the port, deciding which lane to follow, the vans drive confidently towards border control. It suggests they've done this before and, indeed, many have been doing this journey, which begins on the French side on a Friday night, ever since Bulgaria and Romania joined the EU in 2007.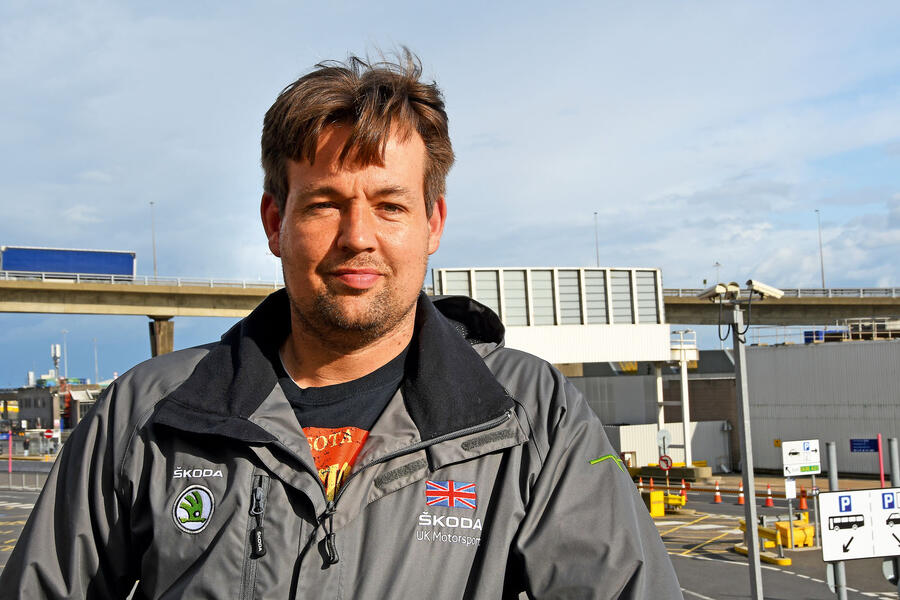 One Sunday afternoon in October, I joined Mark Torok at Dover to observe the latest convoy of used cars bound for Eastern Europe. Torok featured in Autocar last year in a story about his Skodas – he owns at least 80. He lives in Kent and his mother is from the Czech Republic.
"Every Sunday for the past few years, I have been treated to the sight of dozens of comically blinged-up and spectacularly knackered Merc Sprinters and VW LTs flying down the M2 and M20," he told me when we met in the small public car park at the Torok's fleet of Skodas came the other way entrance to the port. "They're dashing for the ferries, each one towing a trailer with either an old German or Japanese diesel car or 4x4, destined for Poland but mainly Romania and Bulgaria.