Galvanised Mercedes convertible: surely the recipe for a top used car, isn't it?
Better still, prices for the model that meets this description, the R171-series SLK from 2004 to 2011, start from just £2500 for an early, entry-level version.
One such example is a 2004-reg SLK 200 auto with 111,000 miles on the clock and a year's MOT. "Engine powerful and reliable, hood works," claims the seller. Doubtless were you to traipse to Leicester to check it out, you'd find much to criticise. Still, it highlights how low prices for the second-generation SLK go. Even at the other end of the spectrum, they aren't mad, with late 'n' low cars starting at £11,000 or about where the cheapest SLK 55s (not covered here) begin. In the middle, at around £7500, you'll find decent-mileage facelifted 200s from 2008, and even some slightly older 280s and 350s.
Find a used Mercedes-Benz SLK on PistonHeads
The R171 may have followed its forebear in being a two-seat convertible-coupé with a folding metal roof but there the similarities end. Not only does the later model have a rust-resistant body but also far superior looks. It rides and handles better, too, although if those qualities are uppermost in your mind, try a 987-generation Porsche Boxster before pitching in.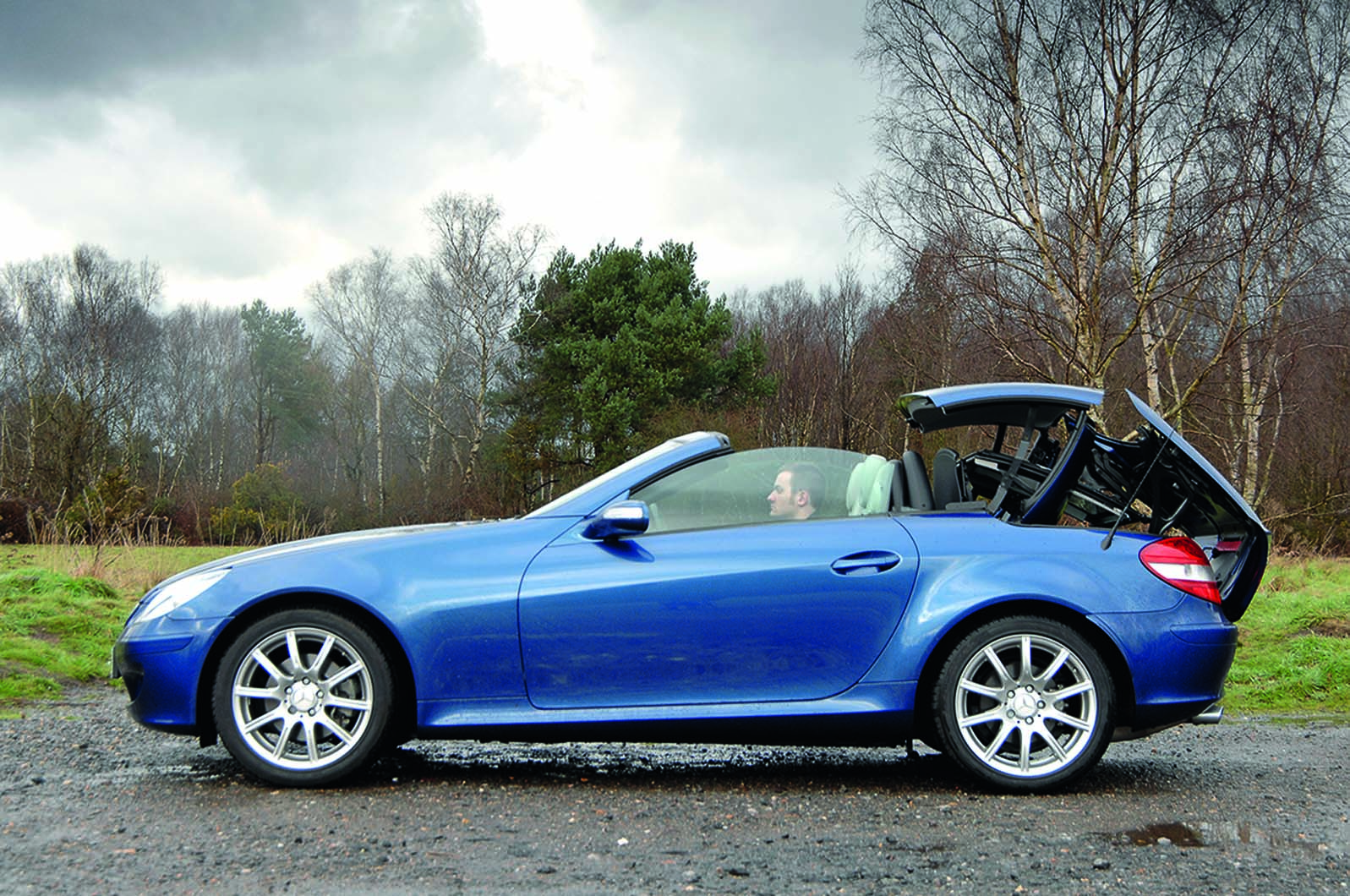 The SLK arrived with a choice of two engines: a 159bhp supercharged 1.8 in the SLK 200 and a 264bhp 3.5-litre V6 in the SLK 350. A year later, a 225bhp 3.0-litre V6 sneaked in to make the SLK 280. Six-speedmanual gearboxes were standard but most SLKs were ordered in automatic form, the four-pot 1.8's a five-speed 'box and the V6s' a seven-speeder.
For the full-fat experience, go for the 350 or save your licence and buy a younger, lower-mileage 200. Because it arrived a touch later, there are fewer 280s to choose from and, in any case, they're little cheaper than the 350.
Fast-forward to 2008 and the SLK received a facelift (new nose and tail) and some 650 new components, including a new instrument cluster. Power increased, with the SLK 200's rising to 179bhp and the 350's to 297bhp. The 280's engine remained at 225bhp but became a tad cleaner and more economical. But Mercedes wasn't finished with it yet. A year later, it renamed it the SLK 300; same power and economy but even cleaner.