London's Ultra Low Emission Zone (ULEZ) came into force last year, affecting hundreds of thousands of vehicles driving through the capital – and other cities, including Birmingham, Manchester and Oxford, are set to follow.
The new scheme, which was introduced by London mayor Sadiq Khan as a way to improve air quality for millions of Londoners, will charge older, more polluting vehicles to enter the city centre. It replaces the T-Charge, which began in 2017.
If you regularly drive through London or are simply planning a visit, this guide will tell you everything you need to know about the ULEZ and whether your car is affected.
How does the ULEZ work?
Initially, the ULEZ comprises the area already covered by the Congestion Charge. The boundary will then be expanded in October 2021 to include the entire area inside the North Circular and South Circular roads.
Road signs at every entry point along the boundary will indicate the start of the ULEZ, and they will sit alongside or below existing Congestion Charge signs. You can see a map of the zone below or use the Transport for London (TfL) postcode checker to see if your destination falls inside the ULEZ.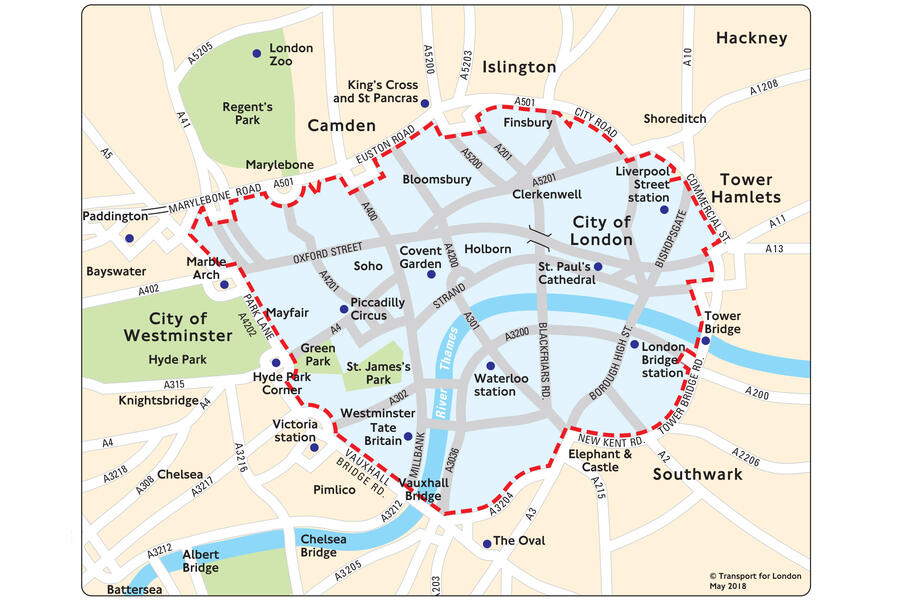 The zone is policed by numberplate recognition cameras that detect vehicles as they enter and exit the zone. Each car is checked against a database to see whether it's emissions standards-compliant and therefore required to pay a fee.
The ULEZ operates from midnight to midnight, 365 days a year. If you drive in the ULEZ area across two days (ie before midnight and after midnight) you will need to pay twice.
Which vehicles will be affected?
Cars, vans, buses, coaches, lorries and motorbikes are all included in the new rules, but the charge will only apply to models that don't meet certain emissions standards.