Every car I've ever owned has lost money - until now.
Thanks to the raft of car scrappage schemes launched recently, my 95,000-mile, Euro 4, 2006-registered Vauxhall Astra 1.6 SXi three-door, owned by me for more than 90 days, has gone from being worth around £500 to as much as £5000 when part-exchanged against a new Hyundai Santa Fe (starting price: £32,545).
As a responsible citizen, I should be tempted. After all, Hyundai and the 22 other car makers that have launched these schemes in the past couple of weeks – Alfa Romeo, Audi, BMW, Citroën, DS, Fiat, Ford, Jeep, Kia, Mazda, Mercedes-Benz, MG, Mini, Nissan, Peugeot, Renault, Seat, Skoda, Suzuki, Toyota, Vauxhall and Volkswagen – say my Astra is among the most polluting cars on the road.
Scrappage schemes: which brands have one?
So what are these new scrappage schemes, how do they work and are they any good? The first thing to say is that they're not government-sponsored, so there's a huge variety of approaches, deals and terms and conditions out there. In fact, a few of them (BMW, Hyundai, Mercedes, Mini and Nissan) aren't scrappage schemes at all, since some or all of the cars they accept in part-exchange are not scrapped. Instead, their deals are discounts, pure and simple, especially since one or two (for example, Nissan) give a part-exchange allowance in addition.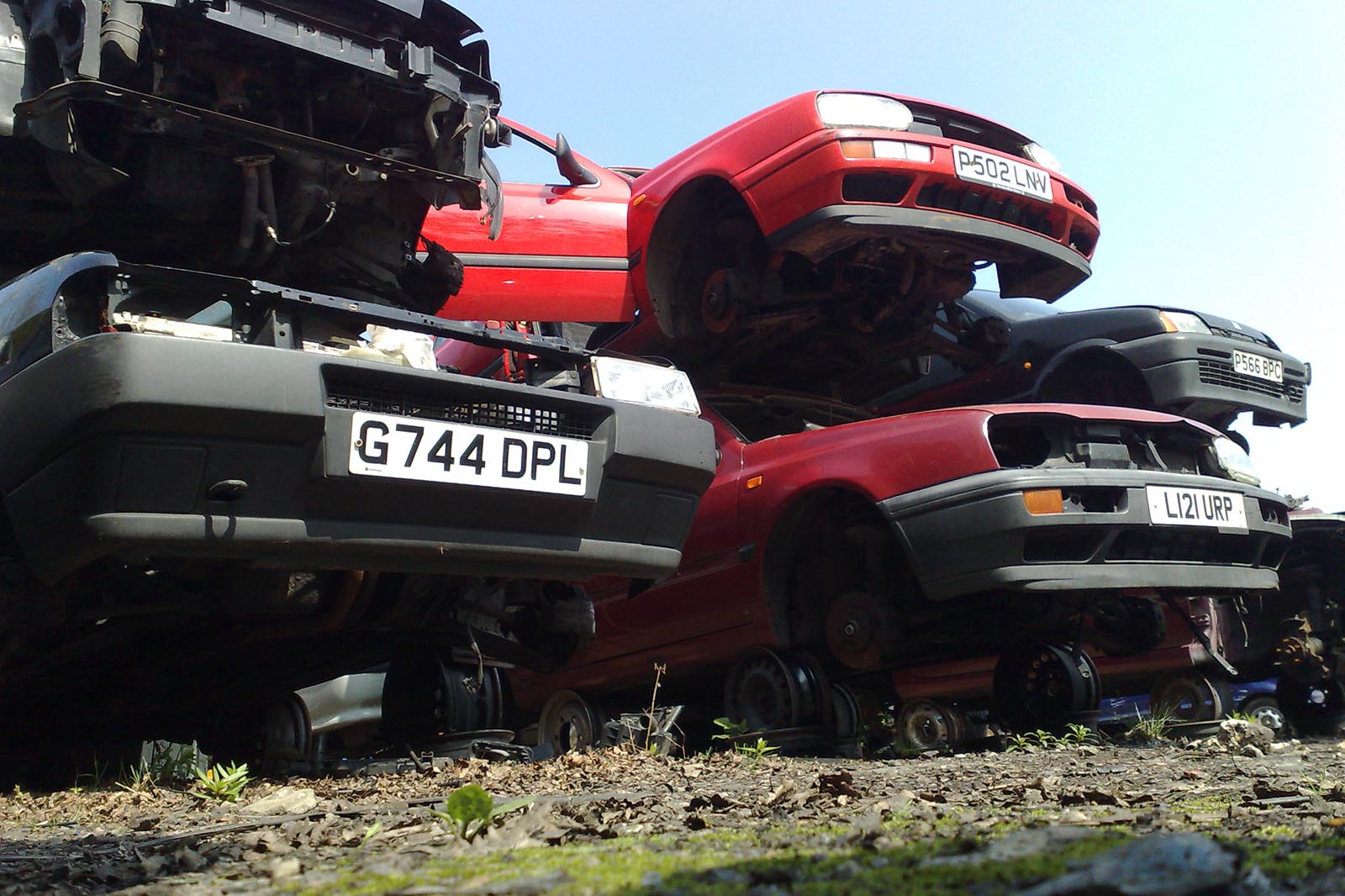 Most insist your old car is Euro 1-
4, registered 
no later than 31 December 2009 (Vauxhall will take any age) and that you've owned it for at least 90 days. Some, such as Mercedes and Seat, require you to have owned it for six months. And while some (such as Ford, Hyundai, Kia, Nissan, Renault and Vauxhall) will accept petrol and diesel trade-ins, others (such as the VW Group, the BMW Group and Mercedes) accept only diesels.
Most schemes offer a sliding
 scale of allowances rather than, like Vauxhall, a 'one size fits all' £2000. It's a good idea, since £2000 against a £29,000 Mokka X is not as valuable as £2000 against a £12,000 Vauxhall Corsa.