Why we ran it: To discover whether a technology that suits the car industry also suits drivers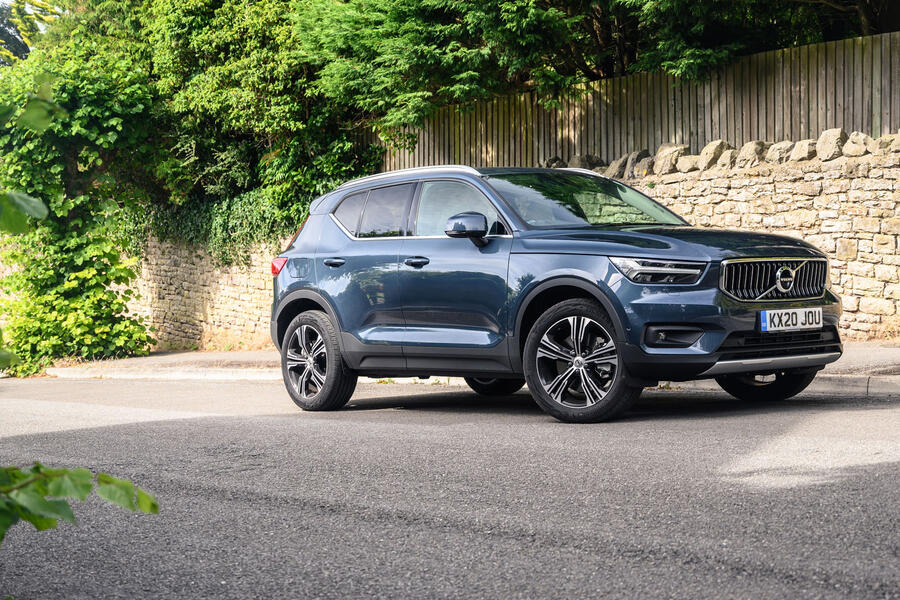 Life with a Volvo XC40 PHEV: Month 4
Working out which XC40 variant to pick seemed like catnip for accountants. Did the PHEV have us rolling around in bliss? - 3 March 2021
When you're considering a PHEV, it's easy to end up spending hours staring at spreadsheets.
Take the questions raised by the Volvo XC40 Recharge Plug-In Hybrid T5 that has just left our fleet. You need to judge the potential savings offered by the official 28 miles of electric-only running. And, if you're a company car buyer, the savings enabled by the 11% benefit-in-kind tax rating courtesy of its WLTP- certified 47g/km CO2 emissions.
More broadly, you need to consider whether, at £48,255 as tested, this car is worth the £20,000-plus premium over the £25,440 entry-level T2 petrol. Or, conversely, its savings compared with the £60,005 electric Recharge P8. Both of which depend on how much use you will make of the electric motor, what you will pay for the electricity and what you would otherwise have to pay for petrol. Then, of course, you need to consider residual values and whether to buy outright, lease, go for PCP finance or use Volvo's subscription scheme.
While financial considerations have always shaped the car buying process, it has never felt more like sitting an advanced calculus exam. Especially if, like me, you've never been very good at maths.
Sometimes, then, you need to stop thinking about numbers and go for a drive. Particularly because it's when serenely gliding along in considerable comfort that the XC40 Recharge T5's appeal really shines. That's partly because of how comfortable it is to spend time in, served with a pleasing dose of Scandi-cool. We've long been impressed with the XC40, and spending an extended time with the SUV in decked-out Inscription Pro trim only emphasised that.
We knew much from our past experiences of the XC40, of course. But what our time with the T5 highlighted was just how well Swedish style meshes with plug-in power. Short journeys around town were completed in the serene quiet of electric-only running. Nestled inside, journeys felt as relaxing as a meditation podcast full of Nordic woodland noises.