Why we ran it: To see if the Volvo XC40 has the substance in daily use to match its eye-catching style and if its showroom success is justified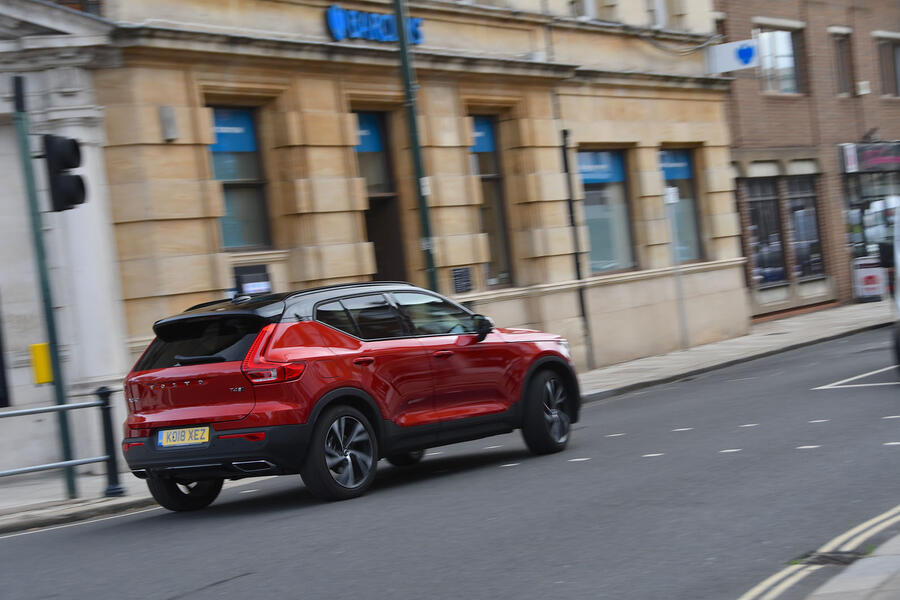 Life with a Volvo XC40: Month 6
It's a sales hit and looks the part but how has it held up under the scrutiny of six months' graft – and which XC40 is best? - 3rd April 2019
When we took delivery of our first long-term Volvo XC40 last year, it had already started to make its mark on the popular segment, and that progress has only gained momentum since. This year, Volvo expects to sell 150,000 XC40s worldwide, double that of 2018, thanks to its first full year of sales and the increased production capacity at its Ghent factory.
So it's no surprise that this is considered a massively important car for Volvo. The fact the BMW X1 and Audi Q3 laid their stakes long before Volvo did has become insignificant. For many, including me, the XC40 is the most appealing of the three. That already gives a large clue to how my six-month sojourn with the XC40 went. But let me start from the beginning.
We kicked off with a T4, the penultimate most powerful engine, in R-Design Pro with an awful lot of extras, all amounting to £41,620. Comparing like-for-like as best as possible, it worked out a few hundred quid more expensive than the Q3. The XC40 was an instant home from home, becoming an incredibly comfortable companion on short and long journeys. The plush seats – something Volvo is renowned for and I fondly remember from my 2009 C30 – were a delight and, as winter arrived, so was their heated function and the Quickclear windscreen.
The most useful 'pack' was the £1600 Xenium because it featured the 360deg parking camera. When you live on a tight London street with high kerbs, it makes life much easier. Another important pack was the £1500 Intellisafe Pro. It features most of Volvo's semi-autonomous driving systems, including Pilot Assist (up to 80mph), adaptive cruise control, Blind Spot Information System and Cross Traffic Alert.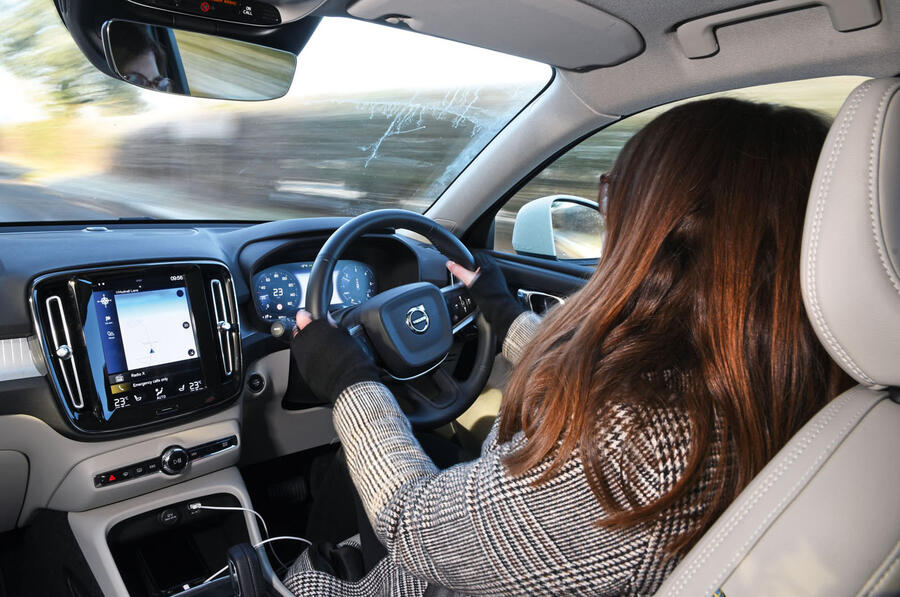 Adaptive cruise control remains the most usable, and maybe that's because it has been around for a while, so I'm used to it.