When the glassworks in the small Swedish town of Kosta was founded, its owners didn't foresee it would one day make gear selectors. It was 1742, after all, when demand for car parts was somewhat limited.
Yet 277 years later, Kosta's hot shop is an unlikely hotspot for the production of Volvo gear selectors. Not regular gear selectors, of course: Orrefors Crystal Eye units are handmade from crystal glass, forged and shaped using tools and techniques that are near identical to those employed in the 18th century.
They're beautiful, terribly fancy and, of course, entirely unnecessary: swapping a regular selector for a glass one doesn't improve the shift times of an XC90 Inscription at all. But they're increasingly popular and Volvo is widening their availability in its range.
"I loved the idea of taking something from outside the industry and bringing it into a car," says Anders Bergström, Volvo's colour and materials designer. "We wanted to build on our Scandinavian heritage, which gave me the idea to use crystal glass."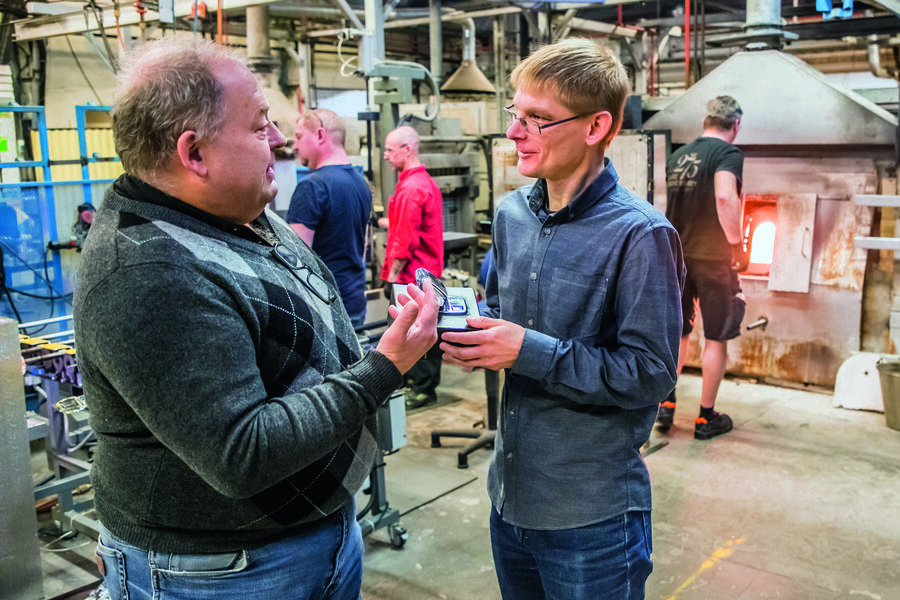 A gear selector works, Bergström says, because "it needed to be a big lump. The beauty of crystal glass is that you see it come alive. The gear selector is in the centre of the car and you touch it, so you feel the material and enjoy it that way as well."
Amazingly, it took 10 years to turn that idea into reality. To find out why, we headed deep intro rural Småland, the heart of Sweden's Glasriket – the Kingdom of Crystal.
Natural resources – silicon-rich sand and ample forests to provide fuel – nourished the glass industry there and dozens of glassworks are dotted around the region.
The town of Kosta is named for the founders of the glassworks there. The nearby town of Orrefors gained its own glassworks in 1898. The Orrefors and Kosta Boda firms merged in 1990 (consolidation isn't just a car industry trend) and, since 2013, their handmade operations have been combined in Kosta.