Why we're running it: To see if the near-perfect theory of a car with diesel power for long journeys and electric power for short trips can be matched by the reality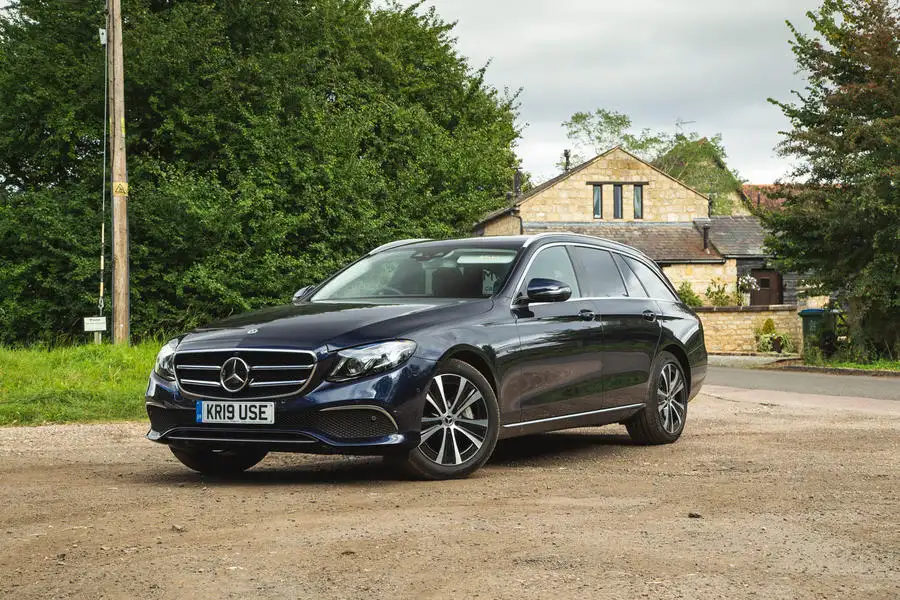 Life with an E-Class Estate: Month 3
Weight and size don't impede its ability to satisfy its driver - 22nd January 2020
I want this week to talk about handling, which might seem an odd topic of conversation when the subject is a two-tonne estate car, but I beg to differ. The heavier a car becomes, the harder it is to make it handle well, and therefore the more important it is that such efforts are made.
And by 'handle', I don't mean a car's ability to go sideways and lay rubber across three different postcodes, or at least that's not what I mean today, but rather the perhaps more important ability to always feel pleasant to drive. In this regard, the 300de does better than you might expect from a car of its size, configuration and mass.
Then again, Benz has almost always taken pride in the way its big cars steer. I remember – and we're probably going back 27 years now – editor-in-chief Steve Cropley had a long-term W140-series S500 SE in which I spent a glorious few days roaming around the south of France, and half my lifetime later, it's not the ride or refinement I remember but how improbably good it was to drive. You'd just use the three-pointed star on its bonnet as a gunsight, aim the nose into the corner and the old girl would heel over but never deflect so much as a degree from your chosen line.