Why we ran it: To see if the near-perfect theory of a car with diesel power for long journeys and electric power for short trips can be matched by the reality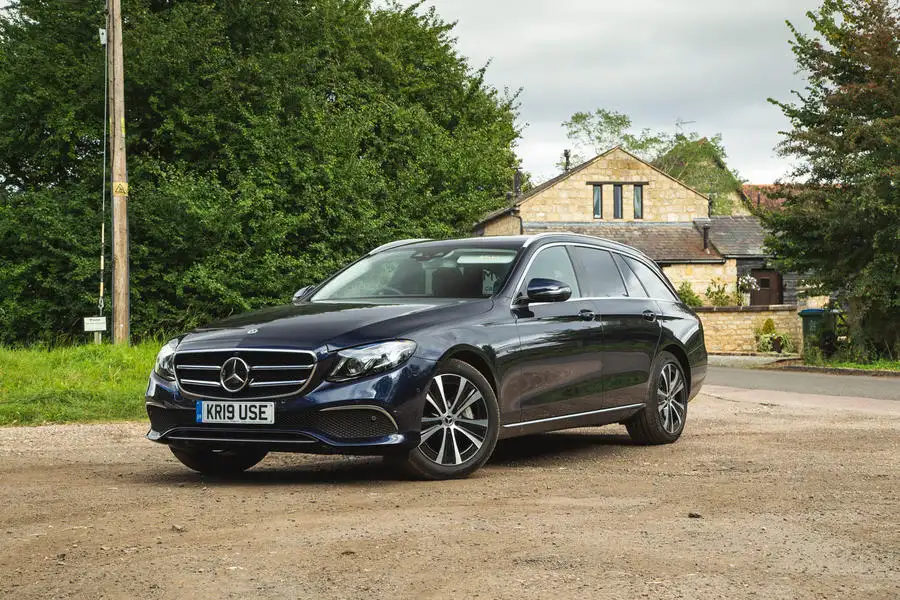 Life with an E-Class Estate: Month 5
What could be better than a frugal diesel wagon that can turn into an electric car? - 25 March 2020
It has been an interesting and informative time with the Mercedes-Benz E300de Estate, powered as it is by the only diesel-electric hybrid powertrain on the market.
And that's the first thing to say: diesel may not be popular at present, largely due to its urban emissions, but here is a way out of that trap. The ideas behind a car you can use emissions-free and conscience-clear in town but that will also provide all the benefits of a modern, clean diesel on a long run are clear. I understand why it probably won't catch on – diesel's unfairly maligned reputation and the lack of interest in it outside of Europe – but on merit alone, it's the best solution I've seen.
As for the car, I was most interested in what I knew would be a reality gap between how it performed on paper and how it actually got on in the real world – and I don't just mean its demonstrably nonsensical official fuel consumption and CO2 figures.
There is, for instance, the price to consider: the E300de costs £9230 more than an otherwise-identical E220d powered by the same engine but without the hybrid apparatus. On the one hand, you might ponder how many thousands of miles you would need to drive to recoup that premium, but then for a company car, the taxation incentives might conversely prove exceedingly tempting.
You might abhor the additional 345kg that it weighs over the E220d, or you may consider that its 302bhp more than makes up the difference over the 191bhp model. And in power-to-weight ratio terms, you would be absolutely correct. It's the difference between a car that can reach 62mph in less than six seconds and one that needs rather more than seven. And that is significant.
For me, however, there is a large conceptual component to the argument. Do you like the idea of the diesel hybrid? I very much do. For a start, what the numbers will never reveal is just how startlingly luxurious this Mercedes feels while wafting you around not only on velvety springs but also in almost complete silence. And for most people, most of the time, that will be most journeys. The E300de's performance on electrons alone is better than adequate in all normal circumstances. I like, too, the fact that its projected electric-only range is always a mile or two fewer than it actually achieves, despite the fact that I do almost no town driving in it.
The day-to-day downsides are both the size and, particularly, shape of the boot and the knowledge that on a long run, you're carting four adults' worth of additional mass that is, pun entirely intended, not pulling its weight.
Charging the E300de has been a doddle since the installation of my Pod Point domestic charger, which more than doubles the rate of charge relative to a three-pin plug. With a plug-in hybrid containing a very small battery, compared with a fully electric car, it reduces the charging time to a matter of minutes.