Why we're ran it: Plug-in 330e will overtake 320d as the biggest-selling 3 Series. We found out if it could match the diesel's all-round appeal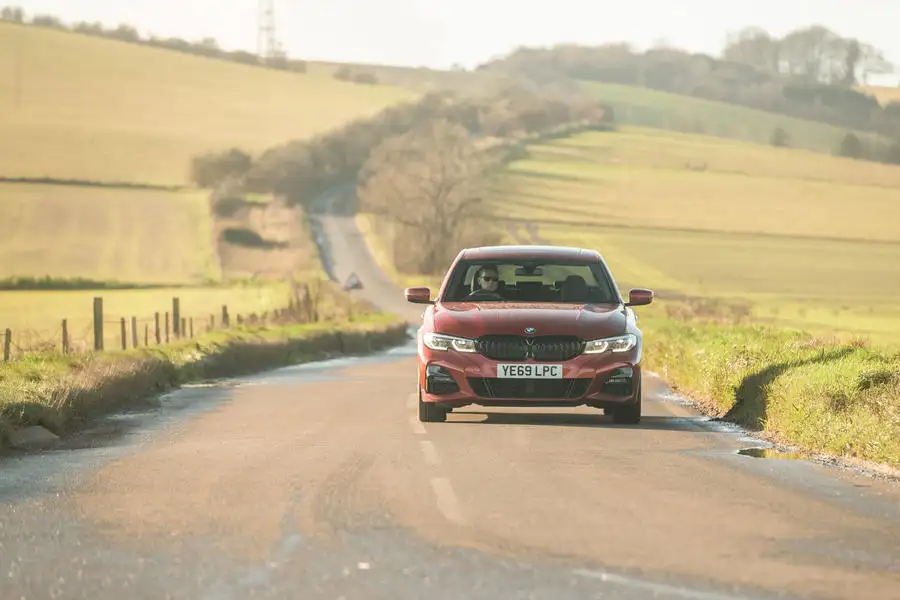 Life with a BMW 330e: Month 5
Did this plug-in hybrid offer the best of both petrol and electric worlds or is it a tax-motivated real-world compromise? - 26 August 2020
Of all the first drives, road tests and long-term test reviews on our website this year, these reports on the 330e stand alone as the most read.
Not the new Land Rover Defender, the latest Porsche 911 Turbo or the all-new Volkswagen Golf, but a variant of the 3 Series that's been on sale for a couple of years already. Remarkable, isn't it? I'm humble enough to admit it's unlikely to be for any Hemingway-aping qualities of the author, but rather an example of just how much interest there is in the wider car-searching internet world in all things electrified, and company car tax-friendly motors such as this 330e.
The 330e's arrival couldn't have been better timed. The company car tax bands were completely rewritten in April in favour of electric cars and plug-in hybrids. As a result, the 330e's CO2 rating of 32g/km and electric-only range of 35 miles attract a benefit-in-kind (BIK) rate of just 10%, a saving of £958 per year for a 40% taxpayer over the previous tax year. Meanwhile, the old company car stalwart, the 320d, attracts a 27% BIK rate. Not much of a decision to make, then, for the company car buyers who hoover up the majority of 3 Series sales. (About 35,000 3 Series are sold a year in the UK, around six in 10 to fleet buyers, and almost all 330es go to fleets.) And nothing we've found in living with one for the past few months should deter a company car driver from making this their 3 of choice.
At this point, it's worth clarifying that for a private buyer, the higher initial cost of the 330e over petrol and diesel 3 Series makes it a questionable purchase over the likes of the 320i and 320d. Intriguingly, though, BMW says the more potent petrol versions like the M340i do particularly well with private 3 Series buyers, which is always nice to hear.
But for those company car drivers, we found the disadvantages over the 320d are tiny and far outweighed by the gains. Fitting the 330e's 12kWh battery behind the rear seats does rob some boot space and shrinks the fuel tank from 59 to 40 litres. This means you'll fill up more frequently when the combined range (just under 30 electric miles in the real world and then about 350-400 miles from the petrol tank) is used. And the extra weight of the hybrid system takes a touch off the 3 Series' outstanding dynamic prowess, but it remains class leading in this regard.