Why we're running it: In the absence of a new RS, is the latest Focus ST good enough to be considered a credible flagship fast Ford hatchback?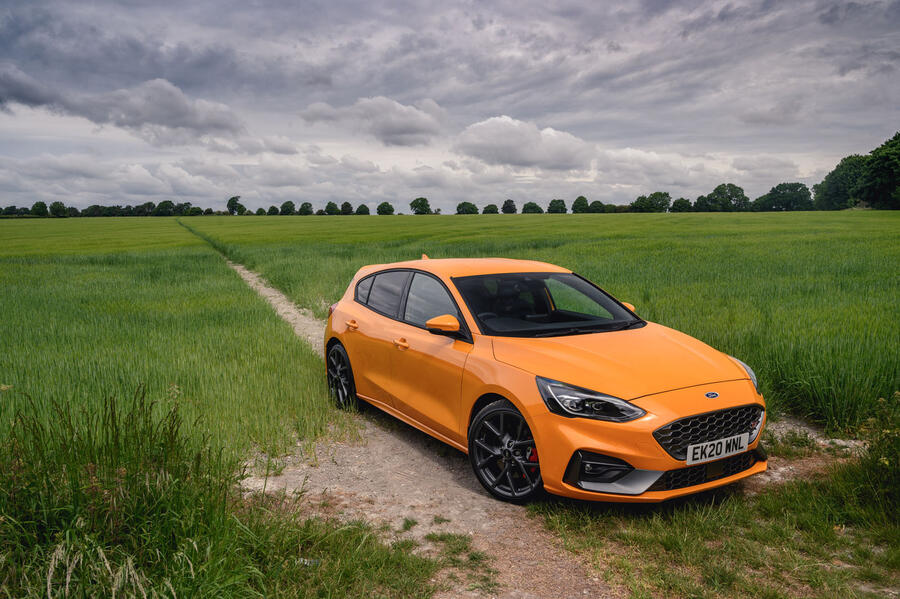 Life with a Ford Focus ST: Month 2
Which is more fun on a mountain road, an NSX or our hot Ford? - 12 August 2020
An interesting, if impromptu test. I had an appointment with the newly revised Honda NSX and it occurred to me that within the broad confines of what may loosely be described as 'driver's cars', you could get further apart than these, but not much.
One is a mid-engined supercar costing £170,000 and has four-wheel drive, three electric motors to supplement its V-formation engine and a paddle-shift gearbox. The other is a front-engine, front-drive hatch with manual transmission and under half the power and costs less than a fifth of the money. Just how humiliated would my poor old Focus ST feel by comparison on a really great road?
The NSX was flashingly fast in a straight line, had a very pleasant engine yowl and, when it came to the corners, it gripped and gripped and gripped. Its damping control is genuinely outstanding and, by the time I'd flung it across the mountain road and returned, I was full of admiration for it. It is a genuinely impressive, massively competent and very thoroughly engineered car.
But here's the thing: this £30k Ford is simply more fun to drive.
Surprised? You should have seen my face. But I got into it straight after the NSX and drove it at the same effort level on the same route in the same conditions, and this is what I found.