If we had a pound for every time we had cause to write that Mazda was going to bring a new, rotary-engined sports car into production, we'd have, well, about six or seven quid.
It has now been so long since it had a rotary car in its range – since anyone had a rotary car in their range – that it's worth reminding yourself what one is like.
We could have borrowed a recent car, perhaps an RX-8, but I like the purity of an earlier rotary. So we've opted to try the first of the RX-7s – or near to it. This is a late first-generation car, so post mid-life upgrades, but an original RX-7 in the scheme of things.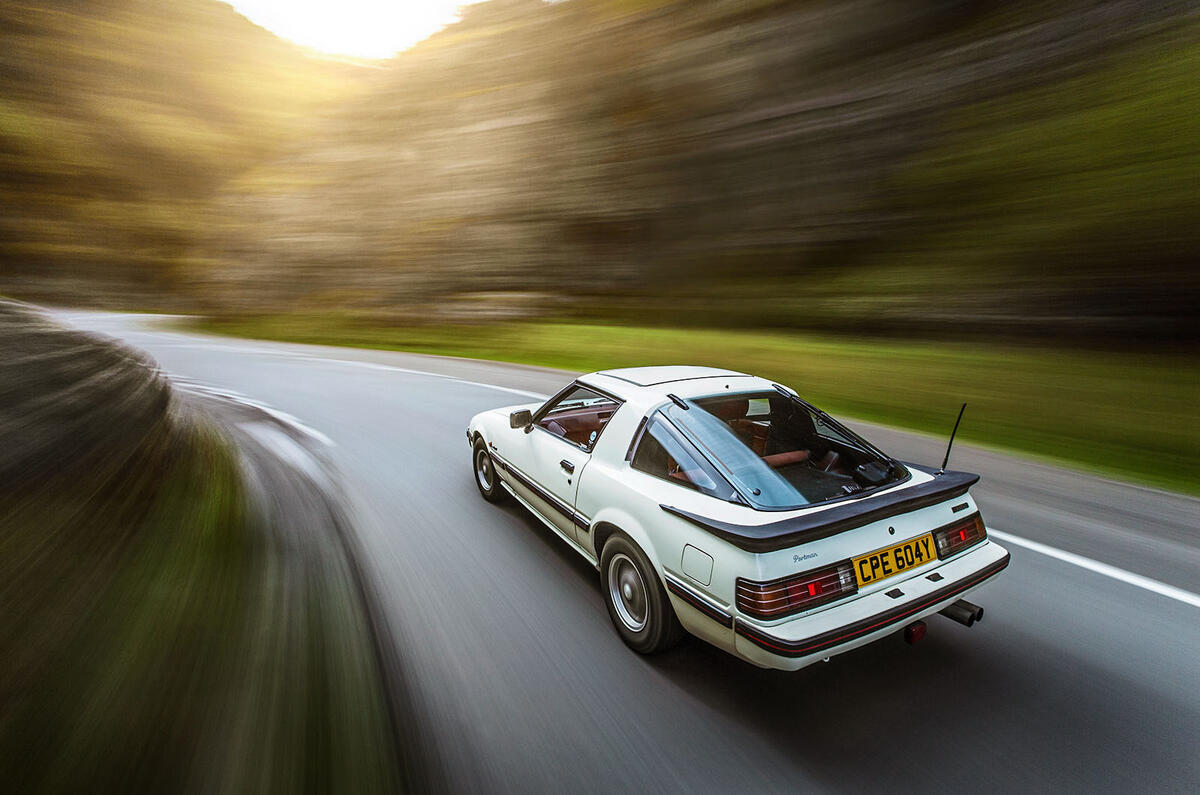 Mechanically, it's sound and, er, it's 'honest' of body – brushed touch-ups here and there, but straight and solid. And cute. It's not as dinky as you'd think for a car from 1983. It sold well in the US and they don't do tiny cars, so at nearly 4.3 metres long it's a touch longer even than today's Toyota GT86. Like the Toyota, it's a 2+2 (although American cars were two-seaters, hence the rear chairs are pretty hopeless), but the Mazda is much narrower than a car of today, at only 1675mm wide.
That much is obvious when you slip inside the carpeted, veloured interior, whose colour and finish tell you quite a lot about when this car was built. Driver and passenger are seated fairly close, but it's the proximity of the exterior and the glass area that show the car's age – that make you think you probably don't want to have an accident in it.
The A-pillars are tiny, so visibility forwards is exceptional, as it is to the rear. The big glass rear hatch means that the entire rear-view mirror, bar a tiny amount of head-restraint intrusion at each corner, is given over to the view behind. No modern car gives you such a good outlook.