Why we ran it: To find out how well this high-tech exec blends luxury and sporting traits in a practical body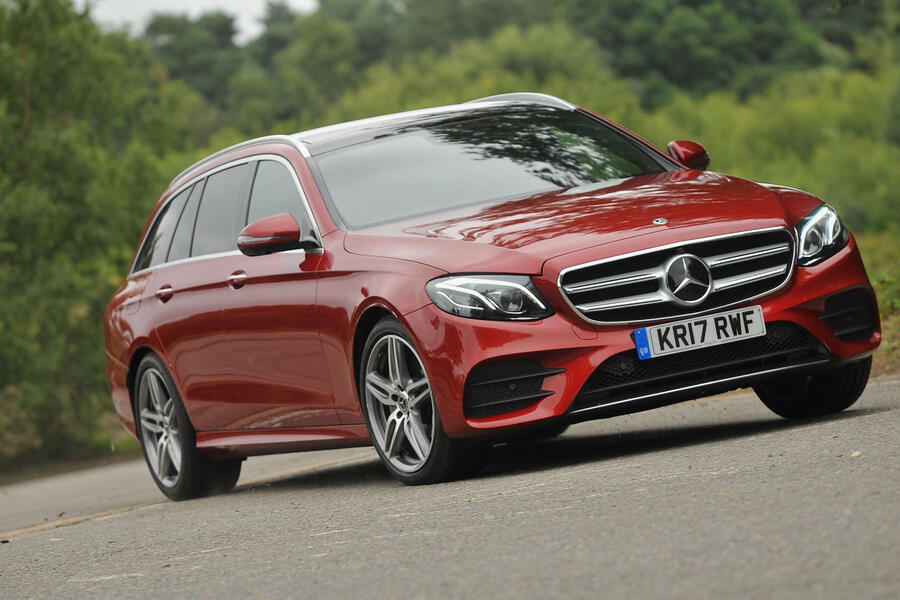 Life with a Mercedes-Benz E-Class Estate: Month 6
Saying goodbye to the Mercedes-Benz E-Class Estate - 18th April 2018
Last summer, editor-at-large Matt Prior introduced our Mercedes-Benz E220d 4Matic AMG Line estate by listing the things he didn't like about it – all two of 'em, namely the four-wheel drive system binding on full steering lock, and a minor issue relating to using the sat-nav and Apple CarPlay at the same time.
After 22,000 miles and three seasons in the car, I reckon we can add only one or two similarly trifling quibbles to that list, which speaks volumes about its immense appeal. This is a consummate all-rounder.
Consider the below picture of our E220d together with its E-Class range-mates at Brooklands: you can get, if you so desire, E-Classes that are longer, faster, cheaper, more rugged or, er, more drop-toppy than ours. Yet if you were to ask me to choose one to spend many months in, I'd make a beeline to the E220d.