Why we ran it: To find out if Ford's all-purpose hatchback remains the driver's car of choice in the family car class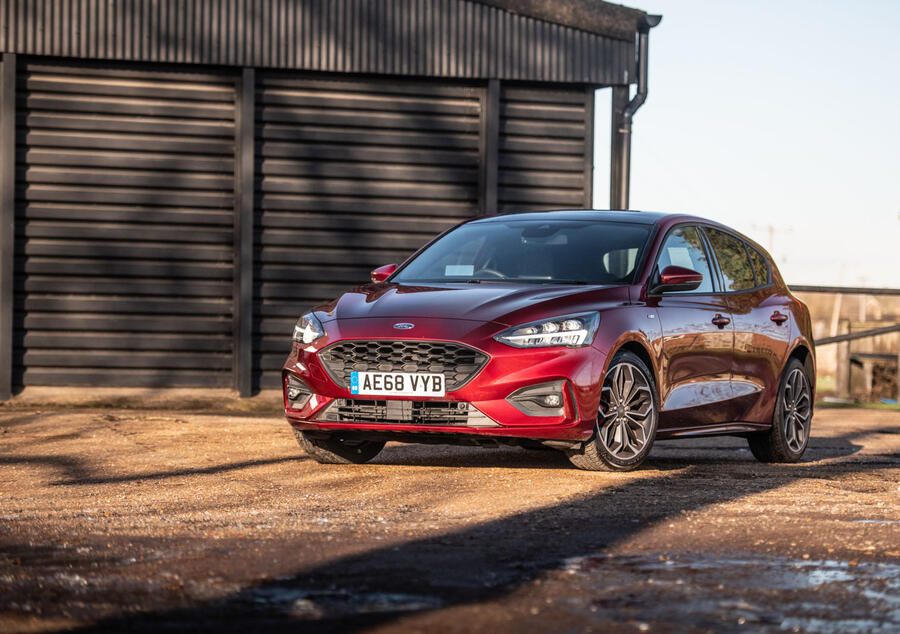 Life with a Ford Focus: Month 7
Our road testers like it and so does the buying public, but the acid test has been living with it. So are we sorry to see it go? - 20th November 2019
In the time that this latest Ford Focus has been on our fleet, it's notable just how common a sight it has become on the streets of Britain. Notable, but not surprising. The fourth-generation model has been on sale just over a year but it already feels like it's been around far longer.
Which is, of course, exactly as it should be. For more than 20 years, the Focus has consistently hovered near the top of the UK's best-selling cars list. Ford sold 49,517 in the UK in the first 10 months of 2019. Only two cars have sold more: the Ford Fiesta and the Volkswagen Golf, long the biggest class rival for the Focus.
The Golf and Focus are split by just 951 sales, which so late into the year reflects the intense competition between them – and it explains Ford's development, erm, focus for the fourth-gen Focus. As our esteemed road testers will tell you, the Focus has long been the class leader for ride and handling but has struggled to compete with the Golf – and, increasingly, premium models such as the Mercedes-Benz A-Class – in terms of tech, interior comfort and perceived quality.
By running the Focus, we wanted to find out if it retained that winning mix of strong handling and immense practicality, but also if Ford had given it the extra polish to compete with rivals that feature a 'posher' badge.