Ford has no plans to introduce a range-topping RS version of the current Ford Focus, the car maker has confirmed.
As reported by Autocar in February, it had been understood that any fourth-generation Focus RS would hinge on development of a a high-output hybrid powertrain that would minimise the performance model's impact on Ford's fleet average CO2 emissions.
It has now been confirmed, however, that development of such a system for the model has been deemed not cost-effective, and so Ford isn't planning a new Focus RS.
A Ford spokesperson said: "As a result of pan-European emissions standards, increased CO2 taxation and the high cost of developing an RS with some form of electrification for a relatively low volume of vehicles, we are not planning another RS version of the Focus.
"We remain committed to Ford Performance vehicles in Europe as part of our DNA, with cars like the multi-award-winning Focus ST and Fiesta ST, as well as our Ford Mustang and Ranger Raptor models."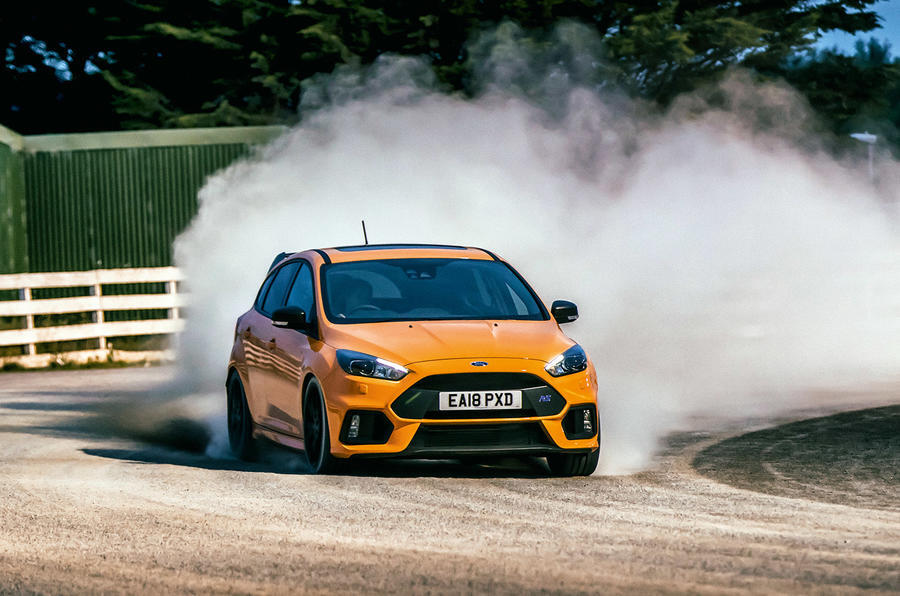 We weren't expecting to see a new Focus RS until 2022 at the earliest. Earlier this year, a senior source at Ford told Autocar: "We are waiting for our engineering team to come up with a solution on the powertrain, and that is not easy given the new fleet CO2 regulations."
With no Focus RS on the cars, the Focus ST, which currently heads up the model range with 276bhp in its most potent guise, will remain the hottest variant for the foreseeable future.
The news comes as it's revealed that the Mustang will likely adopt an electrified powertrain in 2022 as part of the manufacturer's ambition to launch 18 mild-hybrid and full-hybrid models by 2022.
A hybrid Mustang had been set to arrive this year, but development of the Mustang Mach-E electric SUV was fast-tracked as a priority.
Read more