Volkswagen is planning an advanced new electric sports car that is earmarked to act as a figurehead for a limited range of performance-based ID R road cars and is set to go into production by the middle of the decade.
The new headlining Volkswagen model has been conceived as both a coupé and roadster, according to highly placed Volkswagen sources, and will be based on the German car maker's skateboard-style MEB platform – the same integrated structure that also underpins the ID 3 hatchback. It has been suggested that the ID R could compete against the second-generation Tesla Roadster, if an internal ID sub-brand strategy paper calling for the proposed model to be assembled at the company's Karmann offshoot comes to fruition.
The MEB platform offers the versatility to house both front- and rear-mounted electric motors and is described as the perfect starting point for the new sports car, giving Volkswagen engineers the scope to develop it with the choice of up to three different layouts with either front-, rear- or four-wheel drive.
In range-topping form, the new two-seater or 2+2 would benefit from a twin-motor set-up similar to that adopted by the soon to be unveiled ID 4 SUV, not only providing the Volkswagen Group with an electric ID R performance flagship but also potentially forming the basis of a proposed electrically powered successor to the combustion-engined Audi TT.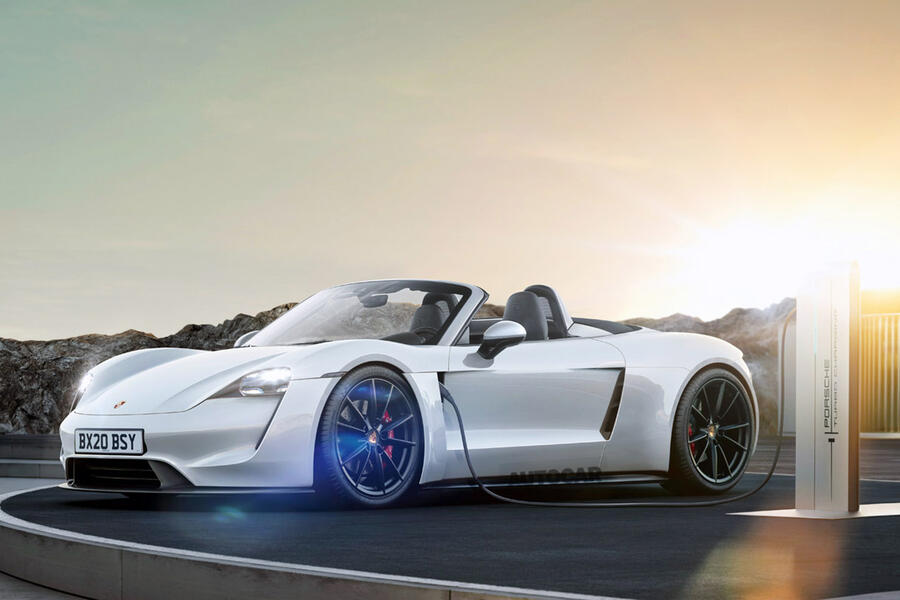 As Autocar reported last year, sister brand Porsche is developing an all-electric Boxster. While that model is thought to be based on either the Porsche Taycan's PPE platform or an adapted version of the existing combustion engine platform, it's possible the Stuttgart brand could make use of the MEB platform to create a sibling to the ID sports car.
A series of design study models already exists for the car at Volkswagen's headquarters in Wolfsburg. It has been earmarked to pioneer the use of what the company's motorsport director, Sven Smeets, describes as a "new performance-based battery" being developed in-house at the German car maker for future ID R road cars.