Porsche is planning a battery-electric SUV and all-electric Boxster/Cayman sports car, plus a Taycan Targa, for launch by 2022 as part of its investment in electrification.
Porsche finance director Lutz Meschke revealed the plan for a battery SUV and sports car at an event in Germany last week. "You can expect a SUV BEV [battery-electric vehicle] by 2022 at the latest," he told journalists, without elaborating further.
Meschke also told journalists that "the Boxster and Cayman could be suitable for electrification".
Departed Volkswagen Group CEO Matthias Müller – previously Porsche's boss – committed every group brand to having an electrified version of every model by 2023, and Porsche was no exception.
Porsche readying electric Taycan for 2019 reveal
Meschke referred to the electric utility vehicle as a "big SUV", which would indicate a Cayenne-sized car, but the Cayenne is just a year old and not due for replacement until 2024/25. It would make a natural rival for the Tesla Model X.
To get an electric SUV to market more rapidly, Porsche is likely to focus on the replacement for the mid-size Macan – which currently shares its platform with Audi's Q5 – as it is due for replacement around 2021. However, there are at least three other possibilities: a variant of Audi's new E-tron SUV, a re-engineered Cayenne, or a ground-up new Porsche all-electric SUV.
Porsche is moving fast in the direction of BEVs post-Dieselgate and the new Taycan four-door has been in development for four years and will be launched in late 2019.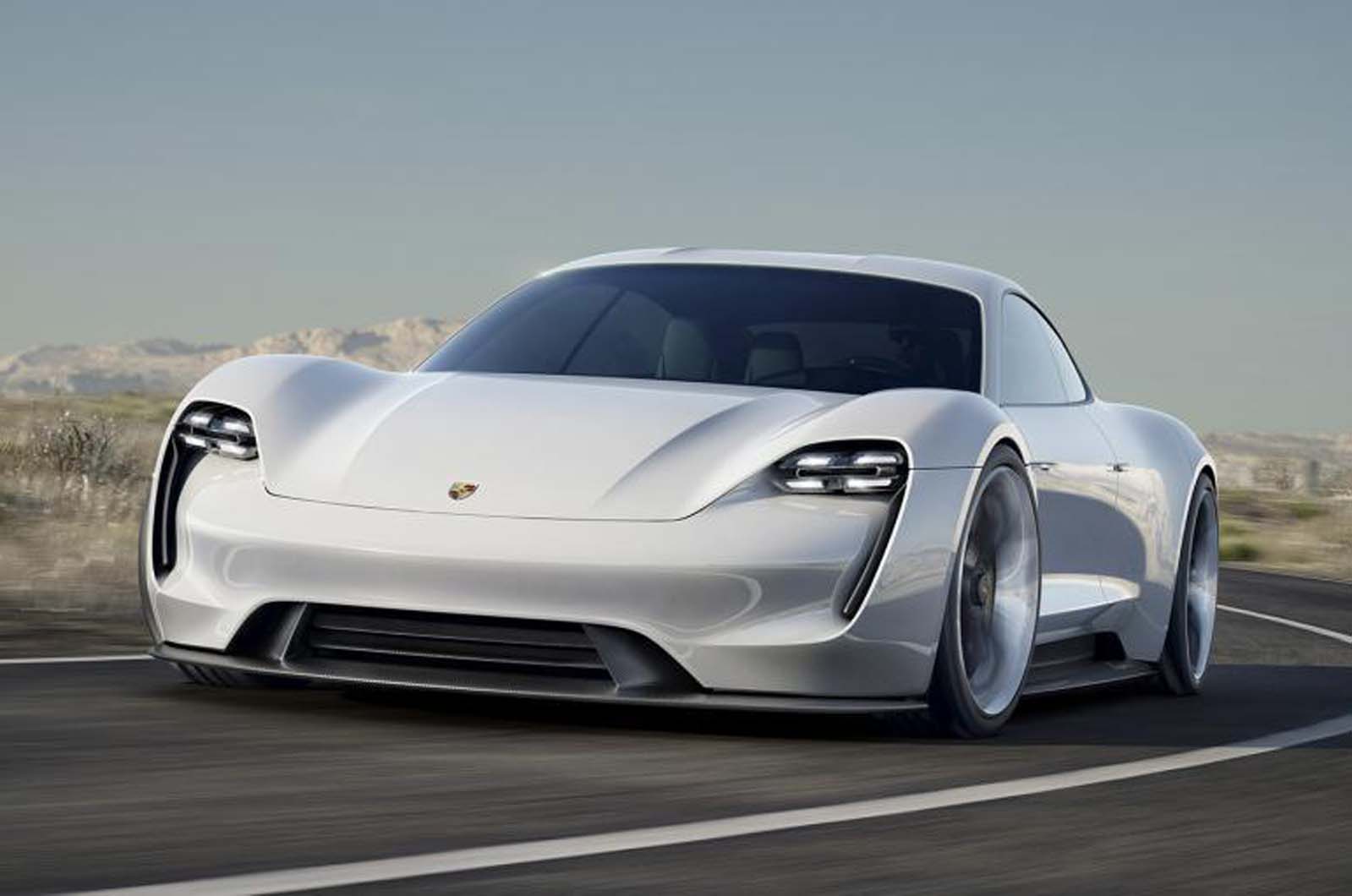 This month, Porsche announced that it will drop diesel from its engine line-up. This will especially affect the Macan, one of its bestselling vehicles and sold with a rich mix of diesel engines.
Porsche is already working on a new, all-electric platform, called the PPE, jointly with Audi for a next generation of electric vehicles. The PPE is all-new, but includes learning from the J1 underpinning that's the basis for the new four-door Taycan BEV, due on sale "by the end of 2019".
The Taycan will become a family of models with further strong hints that the Cross Turismo, shown as a concept at Geneva this year, has a production future. "The Taycan derivatives have already been showcased," said Meschke.
It has also emerged that the Zuffenhausen plant where the Taycan will be built is preparing for a Targa version, for launch in 2020/21. Details are scarce, but the Taycan Targa is most likely to feature a large glazed opening that slides down to the rear hatch area. The J1 underpinning could readily be adapted with a short wheelbase and two-door body as the basis of a new compact Porsche sports car. However, such a mod would reduce battery size, range and performance.