The replacement for the Toyota GT86, due to be named the GR86, will come out next year with a 252bhp turbocharged petrol engine, alleged leaks from US dealer presentations reveal.
Posted on Instagram by regular scoop source Allcarnews, the Toyota-branded slideshow reveals the sports car is planned to be launched in summer 2021, between an all-new crossover and a 'CUV'. There's no clear indication that the Subaru version, the replacement for the Subaru BRZ, will make its debut at the same time, but it's entirely likely.
The post also claims that the GR86 and BRZ will sit on a new platform and produce 252bhp from a forced-induction engine – two facts Autocar revealed earlier this year. This is likely to be the 2.4-litre flat-four unit that Subaru uses in the US market Ascent.
The GT86 and BRZ were launched in 2012, and their future had been in doubt for years because of relatively low sales in a declining market. But both companies have committed to developing a replacement, with the GR86 a key part of Toyota's growing performance car line-up.
Toyota boss Akio Toyoda is a major proponent of using performance models to boost the brand's image under the Gazoo Racing division, which also includes Toyota's various motorsport programmes.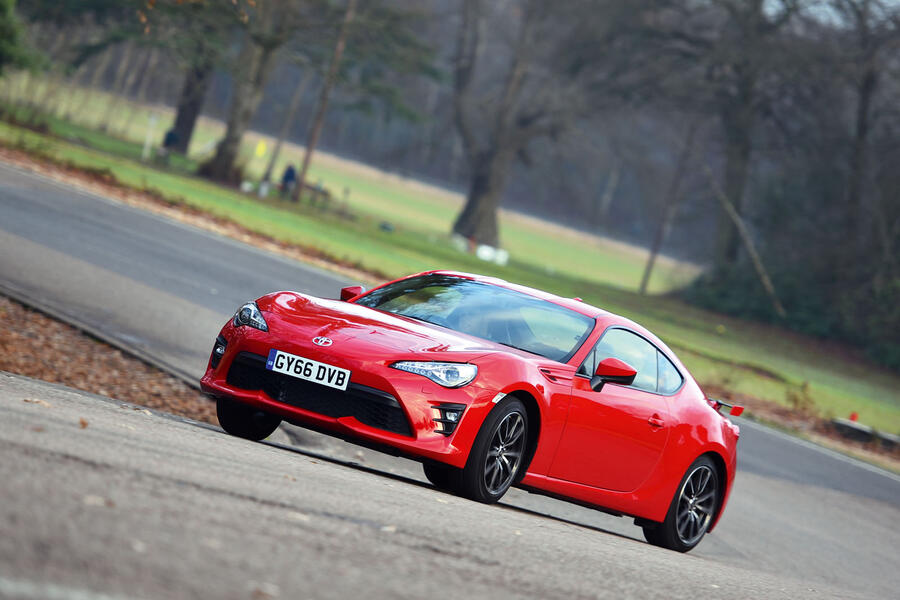 The original GT86 pre-dated the creation of that brand, which started with the GR Toyota Supra and will also include the GR Yaris, the first model developed purely by Gazoo Racing. The next GT86 is set to be rebranded to bring it in line with that nomenclature.
The next-gen sports car will feature some substantial changes from the existing model. While the original was built on a Subaru platform, the firm's current architectures are not suited to rear-drive cars, so Autocar understands the new model is set to be built on Toyota's TNGA platform.
With Toyota taking the lead on the platform side, it is up to Subaru to once again provide the propulsion. As we previously reported (and new reports appear to confirm) the existing 2.0-litre naturally aspirated unit will be switched for the turbocharged 2.4-litre boxer powerplant currently used in the Ascent, Legacy and Subaru Outback models.