Rolls-Royce has revealed its all-new Cullinan with intentions of overtaking the Range Rover and Bentley Bentley Bentayga to become the new king of the ultra-luxury SUV segment.
It was three years ago that CEO Torsten Muller-Otvos said that his Goodwood-based company was planning an SUV, following requests from buyers who craved a higher-riding car from the maker of the world's most luxurious car, the Rolls Royce Rolls-Royce Phantom.
Opinion: Rolls-Royce Cullinan - it's what's underneath that counts
Like its saloon sibling, the Rolls-Royce Cullinan SUV, named appropriately after the world's largest raw diamond, found in South Africa over a century ago and now part of the Crown Jewels, comes with an eye-watering starting price. In this case, it's £250,000.
Rather than being a mere high-bodied luxury car, Cullinan is a full-capability off-roader "able to do whatever a Range Rover can do", while retaining the refinement and luxury of a limo. To stress Cullinan's breadth of capability, the Goodwood company has artfully leaked a selection of impressive YouTube clips showing prototypes tackling rough roads and huge dunes, and has coined the slogan "effortless, everywhere" to describe its capability.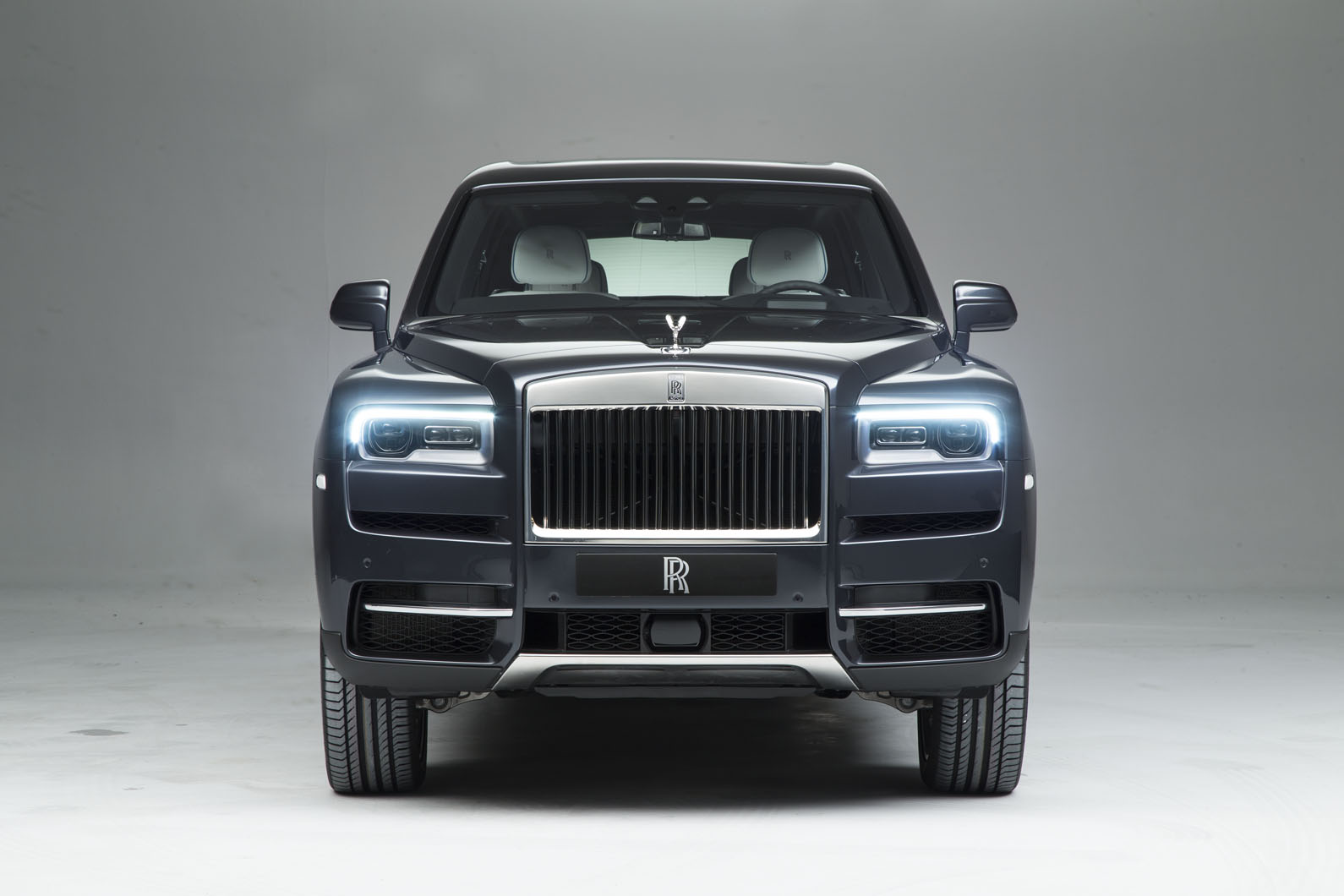 Due in full-scale production in the second half of this year for first sales just before Christmas, Cullinan is one of the principal reasons why Rolls-Royce has been investing heavily to re-configure its two key manufacturing facilities — the aluminium body "centre of excellence" at Unterhollerau near Munich, where there will soon be two body lines for all models, and at the flagship engine and final assembly plant at Goodwood, southern England, where every Rolls-Royce, regardless of body style, will in future be made on a single, high adaptable production line.
Cullinan is Rolls-Royce's first SUV in 112 years - if you discount some extraordinary armoured saloon-based fighting vehicles of the World War One era and after — and it is also the company's first-ever 4x4, a great leap forward especially if you consider that Cullinan's system is a latest-tech, electronically controlled, highly configurable permanent all-wheel drive set-up. This is only the second new Rolls to use the all new, highly flexible "Architecture of Luxury" aluminium spaceframe introduced recently with the latest Rolls Royce Rolls-Royce Phantom 8 limousine and earmarked for every future Rolls-Royce including the second-generation Rolls Royce Rolls-Royce Ghost saloon, next to arrive after Cullinan.