Aston Martin is relaunching the 114-year-old Lagonda brand as a stand-alone maker of futuristic, high-tech luxury cars to directly rival Rolls-Royce and Bentley.
The famous name, which returned at the Geneva motor show on the Lagonda Vision Concept, will be used on at least two production cars from 2021. The first will be a Rolls-Royce Phantom-rivalling luxury saloon inspired by the four-door, four-seat Vision Concept.
But whereas Rolls-Royce and Bentley are traditional in their approach to luxury, Lagonda will position itself as the futuristic alternative to buyers who want to reject old-world luxury. It aims to be the first luxury car maker to truly embrace modern technology and the efficiency of electric car design, creating more cabin space and mixing that with a near-silent zero-emission drivetrain.
Q&A: Marek Reichman, Aston Martin Lagonda design boss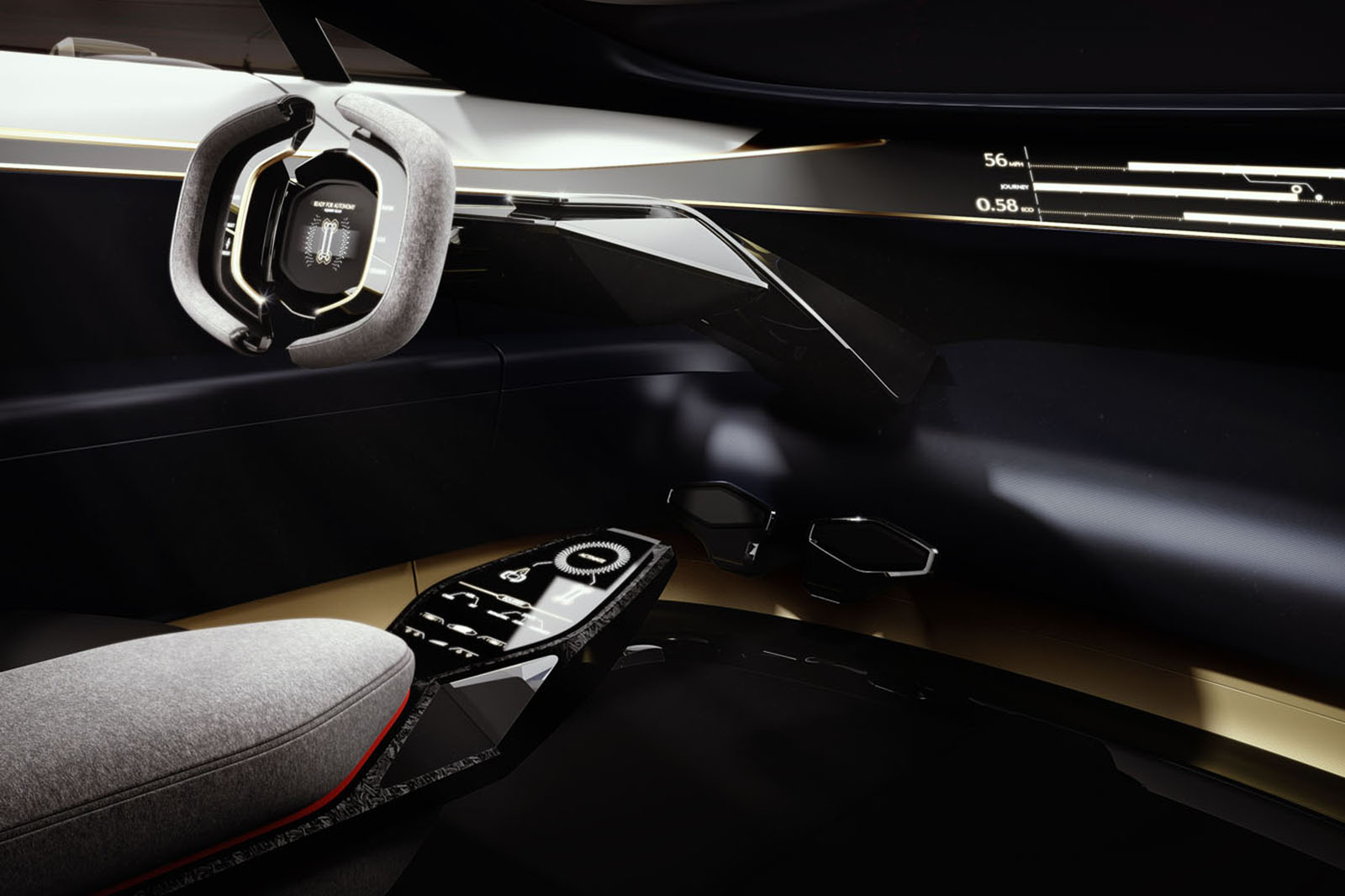 To that end, Aston Martin will partner in the creation of Lagonda with an as yet unnamed technology company based in Silicon Valley, California. One tantalising prospect is that it will be Apple, which has long desired to break into the automotive industry.
A history of Aston Martin Lagonda
Each Lagonda model will be hand-built on the firm's dedicated electric car architecture. This will allow radically different proportions from not only any Aston Martin but anything else currently produced in the industry, no matter what the power source.
Aston Martin design chief Marek Reichman believes cars today are an imperfect package, still essentially recreating the horse and cart, even with electric cars. This concept is his response – a car that doesn't even have a bonnet.