The calls for the UK to gain its own 'gigafactory' to make batteries for electric cars have grown so loud over the past couple of years that it even became an election issue. Both the Conservatives and Labour have pledged to fund gigafactories, with Labour going so far as to promise £2 billion to finance half the cost of three gigafactories, to be located in south Wales, Stoke and Swindon. The Conservatives, meanwhile, promised "a gigafactory" without costing it.
Whatever the outcome of the election, it's clear the UK car industry will depend on being able to source batteries locally and soon. "Within a year, most car producers and battery manufacturers will make their decisions about where in Europe the next generation of gigafactories will be built. Without urgent action, the UK is in danger of losing out in the race," the Faraday Institute, a government-funded battery action group, wrote in a recent report.
It's also clear there are large barriers in the way. "We're in serious danger of missing out for a number of reasons," said David Bailey, professor of business economics at the Birmingham Business School. "Brexit is a serious issue and we are lagging in terms of electric vehicle take-up and infrastructure. Why would a company want to invest in a massive battery plant here?"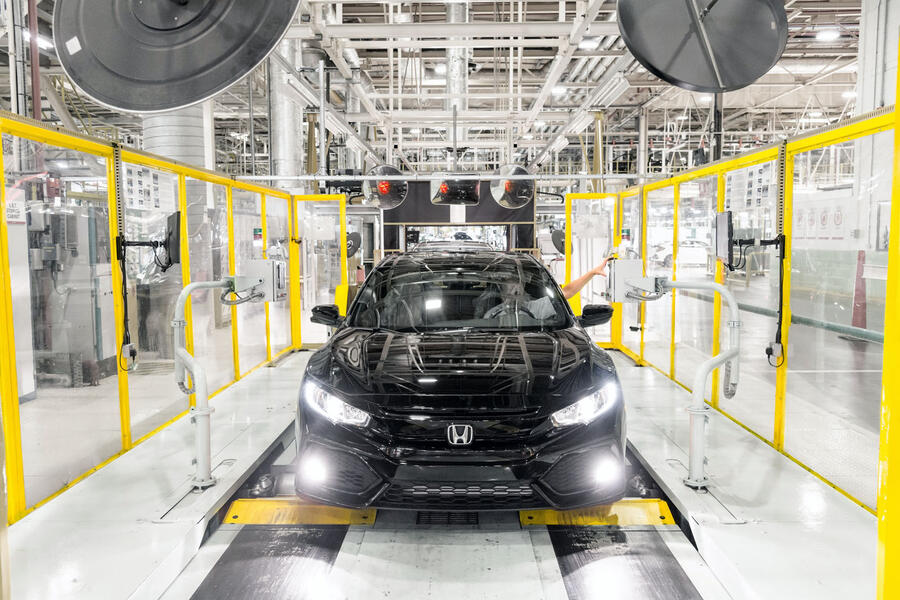 Labour's choice of locations was meant in part to highlight the urgency for creating new jobs. South Wales is where Ford is closing an engine factory in September 2020 and Swindon is home to Honda's engine and vehicle plant, which will shut its doors in 2021.
The UK built 2.16 million engines to the end of October, down 7% on the year before, and 60% of those were exported, according to the Society of Motor Manufacturers and Traders. However, that number will slide dramatically once the Ford and Swindon plants go offline and EV sales start to grow.