Jaguar is preparing to unveil a new-generation, electric only XJ later this year, and now images of the first disguised prototype have emerged. 
Snapped on the back of the trailer after undergoing cold weather testing, the mule has been thinly disguised as an XF. However, it's clear to see substantial differences that strongly point towards it being an XJ development car. 
Most significant is the altered body shape itself, which features a swooping roofline, long bonnet and high waistline not unlike that of the outgoing XJ. The front end is entirely covered up, while the rear is more reminiscent of the XF.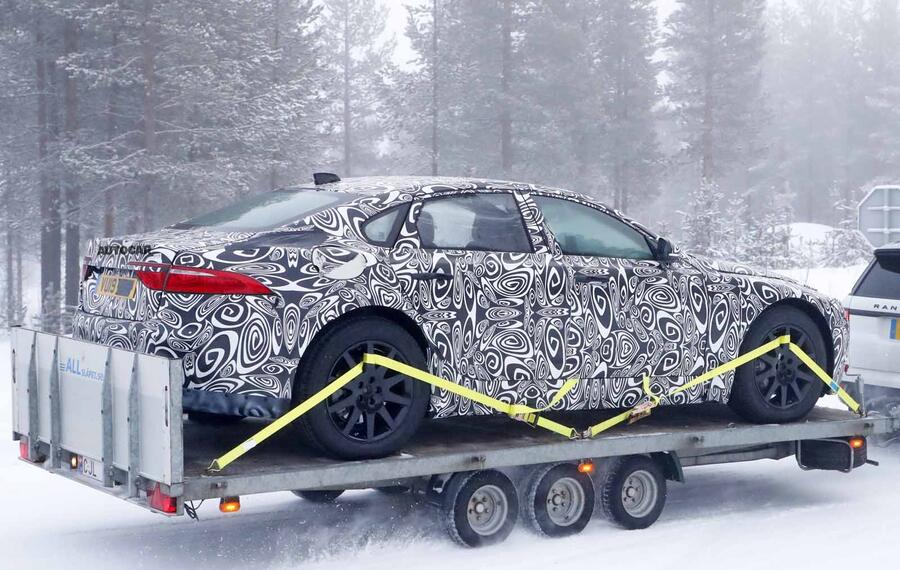 Just as much of a giveaway is the extended wheelbase and wider track, for which the bodywork has been subtly adapted. The XJ will make use of an all-new platform architecture to accommodate the electric drivetrain. We can also see that part of the number plate is taped up, most likely to stop the eagle-eyed from running the registration plate and confirming its BEV powertrain.