Ralf Speth likes talking about the future. It's no surprise, given the challenges he has faced in the recent past. It can't be much fun for Jaguar Land Rover's CEO to keep raking over the ashes of a recent £3.6 billion financial loss that triggered cuts of 4500 jobs, something he took very personally.
From his early days, looking forward has always been an important part of Speth's make-up. At BMW, where he began a 20-year engineering career in 1980, it was a given among his generation that you embraced new technology and watched it lift the brand image while generating impressive sales. BMW was a very happy place for a young engineer to be.
Let it not be forgotten, either, that for most of his nine years at the top of Jaguar Land Rover (JLR), Speth's penchant for keeping the company focused on growth and constant improvement met unprecedented success: the company remains this nation's largest car maker and biggest spender on research and development.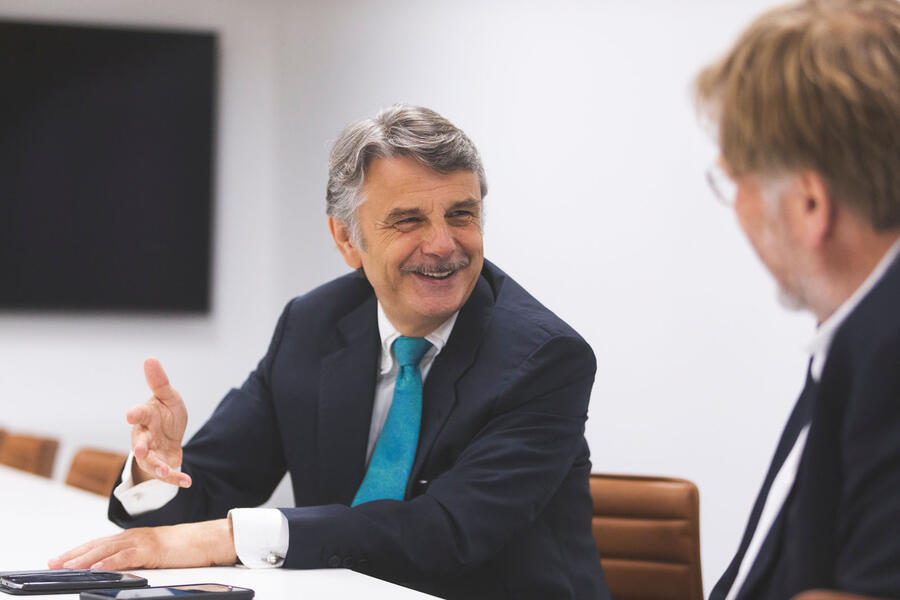 Still, it is more than a year since Speth first signalled that things were going seriously wrong at JLR. The company was abruptly hit by a perfect storm of difficulties, including a disastrous drop in demand for diesels, rising Brexit fears, a rapid weakening of the Chinese market and a consequent need for a downward revaluation of JLR's entire business. Within months, Speth (now Sir Ralf, in recognition of recent British citizenship and 'confirmation' of a previously awarded honorary KBE) unveiled a £2.5bn plan called 'Charge and Accelerate' aimed at dramatically cutting costs and improving cash flows. Much has been done, but it is still a work in progress.
When I meet Speth at Warwick University's National Automotive Innovation Centre – a magnificent car creation facility mainly established through Speth's own unstinting efforts – the logical first question is to ask exactly how the recovery is proceeding.
"We began our restructuring and transformation earlier than other companies in our kind of business because we are smaller than them," Speth begins carefully, "which meant we struck problems earlier. We don't have banks and insurance companies that let us spread difficulties as others can, so we were criticised early on. But others are now facing the same problems and ours are no longer a surprise.