Last year, around one in three registrations in the UK and Europe were of SUVs. It's a segment that has been growing steadily for years but has only now started to pick up real pace, prompting manufacturers to build entire ranges of high-riders.
These are just below average on the size chart but are the most popular, with the segment home to several brands' best-selling SUVs. Customers expect Tardis-like space and premium-brand quality on the inside and a commanding driving position, combined with the compactness of an average family car to keep palms dry in town and on narrow lanes.
Land Rover has seized the critical lead of what's undoubtedly the most important market segment in which it now plays with the second-generation Range Rover Evoque. Based on an all-new mixed-material platform, the car has adopted mild-hybrid engines and sits on a longer wheelbase than its predecessor for improved interior space without having grown significantly in any outward dimension. The Evoque derivative range also just gained an important plug-in hybrid entry, the Evoque P300e, which squeezes into the UK's six-percent benefit-in-kind company car tax band.
The car has taken big leaps forward on mechanical refinement, interior space, luxury ambience and technological allure. While it isn't the most practical car of its kind, it's very competitive on that score, with plenty of room for adults in the second row – albeit behind a fairly high shoulder line that restricts visibility a bit.
The D200 diesel engine is the best pick, providing strong driveability and better refinement than we're used to from Land Rover's four-cylinder diesels. We're yet to test the P300e, but hope to put it through a full road test soon.
Having rather come of age as a Range Rover, the Evoque now represents as luxurious-feeling a car as it's possible to buy in this class – and that'll help justify what's a fairly high price to a great many buyers.
Save money on new Evoque deals from What Car?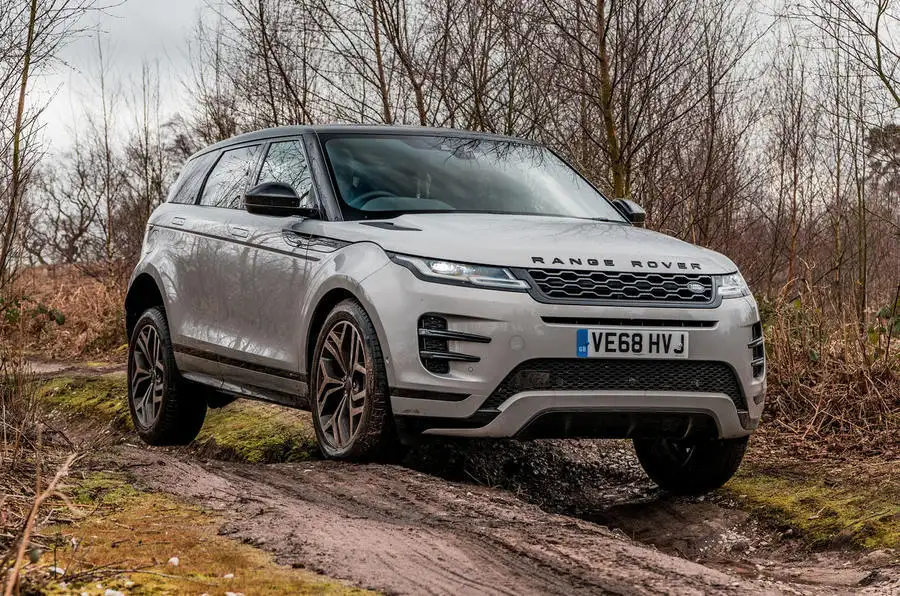 Volvo's first attempt at a compact sibling for its established XC60 and XC90 SUVs is a real success, and in the XC40 the Swedish marque has given us a car with the sort of instant kerbside appeal you'd expect of the class-leading act that it very recently still was.
With a design sufficiently charismatic and alluring to bring younger family buyers into Volvo showrooms, the XC40 backs up its funky exterior with a cabin of laudable richness, comfort, usability and quality. While this isn't the most practical car in the compact SUV class, it certainly has plenty of luxury-car ambience, not to mention all the in-car technology you'd hope for.
The car's engine range has been recently revised, with all diesel derivatives withdrawn. There's now a choice of two plug-in hybrid models; a couple of mild-hybrid petrols; an entry-level T3 petrol; and the fully electric Recharge P8.