When it comes to sales volumes, these small SUVs have become the engine rooms for their respective makers.
It isn't difficult to appreciate why. Compact SUVs provide a commanding view of the road ahead, only without the cumbersome footprint of full-size family SUVs from a class or two above. They're also quite a bit less expensive and, in recent years, they've raised their game considerably when it comes to design and simple kerb appeal. They exist both in more affordable and more 'premium' flavours, so there is something for everyone. Purists may disagree, but the best-selling cars chart doesn't lie.
Tending to exhibit car-like drivability, small SUVs are easy to live with but that bit of extra ride height means they're happy enough trundling down rutted lanes (within reason). Hatchback-like mechanicals also keep running costs reasonable, and instead of locking differentials, you'll find hybrid powertrains and one or two pure-electric options.
1. Volvo XC40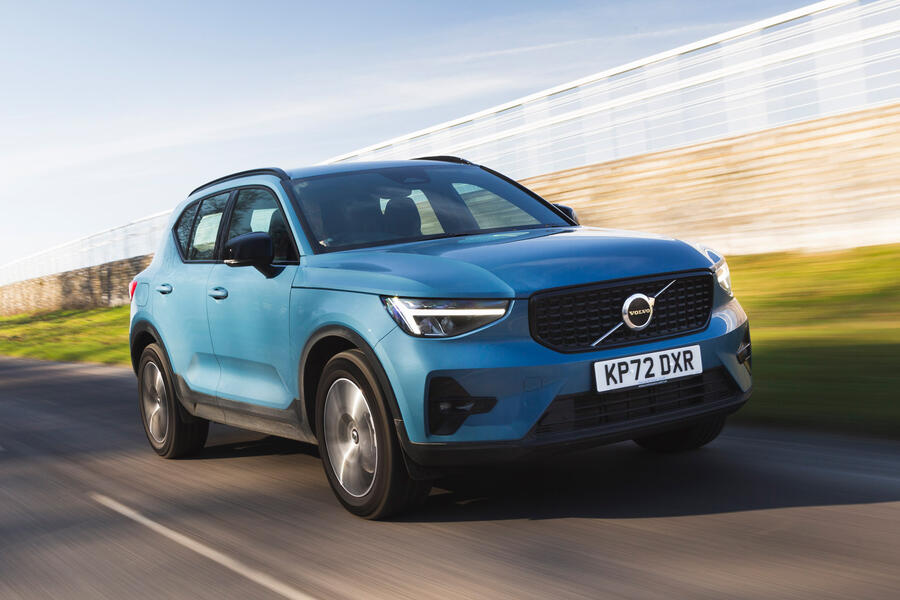 Pros Wide range of engine options, interior ambience, blend of ride and handling
Cons Only so-so to drive, not as spacious as some
Volvo's first attempt at a compact sibling for its established XC60 and XC90 SUVs is a real success, and in the XC40, the Swedish marque has given us a car with instant kerbside appeal.
With a design sufficiently charismatic and alluring to bring younger family buyers into Volvo showrooms, the XC40 backs up its funky exterior with a cabin of laudable richness, comfort, usability and quality. While this isn't the most practical car in the small SUV class, it certainly has plenty of luxury car ambience, not to mention all the in-car technology you'd hope for.
The XC40 has been around since 2017 and in that time the model line-up has shifted. There used to be manual, diesel, four-wheel-drive and plug-in hybrid options, but for 2024, only a pair of front-wheel-drive automatic petrols and a pair of XC40 Recharge EVs remain.
Rather than chasing other premium brands for driver appeal, the XC40 is happy to play the comfortable, refined, convenient and easy-to-use option - and it's an effective one. If an SUV's mission is to lift its driver above the hustle and bustle and filter out the pain from the daily grind, few do it better.
Read our Volvo XC40 review
Save money with new XC40 deals from What Car?
2. Mazda CX-5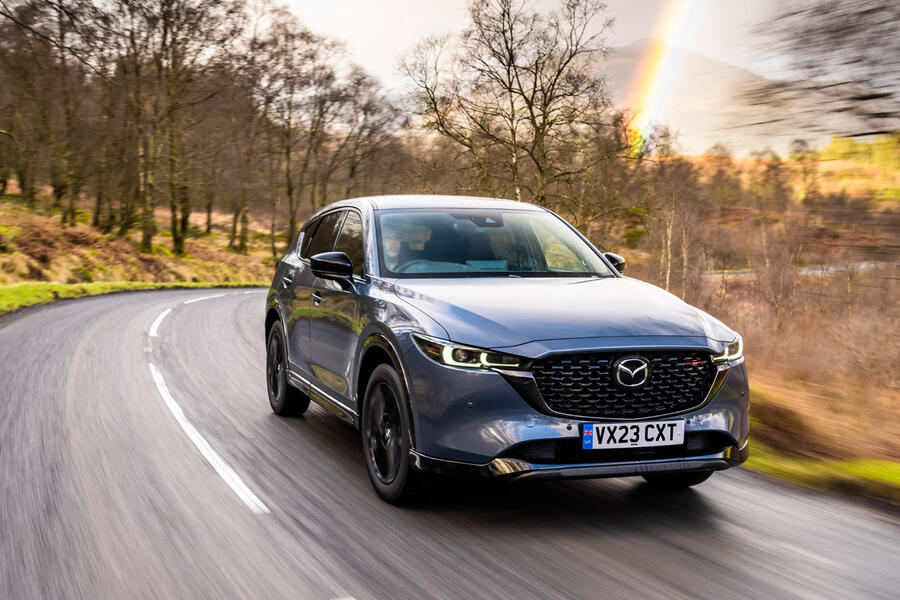 Pros Good to drive, excellent interior, comfortable over distance
Cons Straight-line performance not always up to snuff, can be loud at a cruise