Volkswagen is the best-selling car brand in China.
It has experienced growth year on year for a decade now, hitting three million annual sales for the first time in 2016 and currently enjoying a market share of around 14%.
Its best-selling models are saloons and, as with the popularity of SUVs in Europe, this has led to a huge range of them.
"One of the factors is that in China, much more often than in the West, car owners make use of a driver," explains Ralf Dennissen, head of communications at Volkswagen China.
"There are more than 160 cities with more than one million inhabitants. Traffic is often dense and commuting takes longer, so hiring a driver makes sense. The owner sits in the rear, so a business-like bodystyle with a separate boot is best.
"Also, cars in China aren't often used for long-distance private travel such as holidays. High-speed train and aeroplane are more suited to that.
"Demand for saloons will remain, but SUVs are becoming popular very rapidly. Our current SUV line-up already consists of the Tiguan, Teramont (sold in the US as the Atlas) and Touareg, and we will further grow this range to 10 models in the next 24-36 months to meet the new demand."
Unusually, Volkswagen China is actually two separate companies, both with very similar annual sales, but which act like one brand. Some Volkswagen cars are also imported from Europe.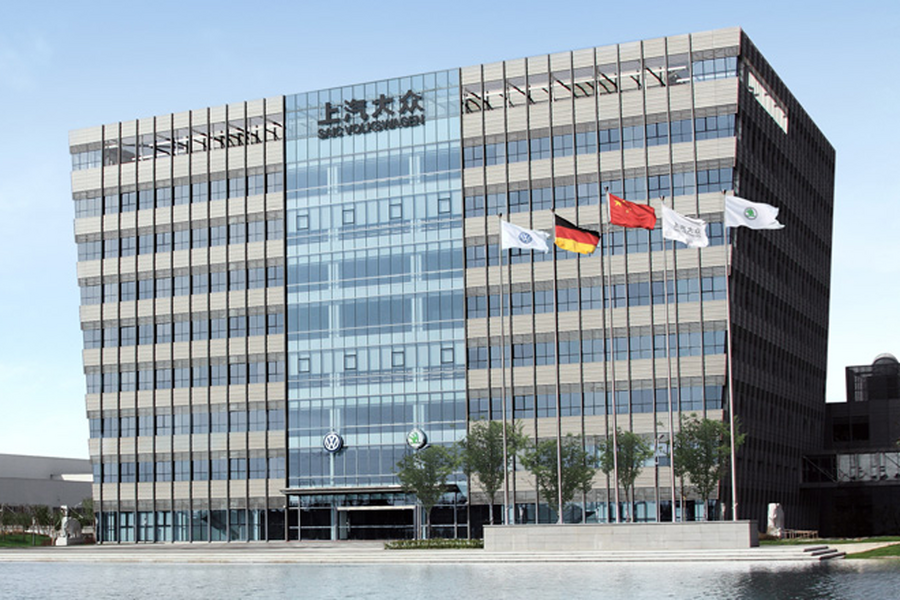 The first is SAIC (Shanghai Automotive Industry Corporation) VW, which was formed in 1985. It's 10% owned by Volkswagen and 50% owned by SAIC, which also owns MG. The partnership is a fixed-term agreement, set to run until 2030, and also produces Skoda models for China.