Volkswagen is the best-selling car brand in China.
It has experienced growth year on year for a decade now, hitting three million annual sales for the first time in 2016 and currently enjoying a market share of around 14%.
Its best-selling models are saloons and, as with the popularity of SUVs in Europe, this has led to a huge range of them.
"One of the factors is that in China, much more often than in the West, car owners make use of a driver," explains Ralf Dennissen, head of communications at Volkswagen China.
"There are more than 160 cities with more than one million inhabitants. Traffic is often dense and commuting takes longer, so hiring a driver makes sense. The owner sits in the rear, so a business-like bodystyle with a separate boot is best.
"Also, cars in China aren't often used for long-distance private travel such as holidays. High-speed train and aeroplane are more suited to that.
"Demand for saloons will remain, but SUVs are becoming popular very rapidly. Our current SUV line-up already consists of the Tiguan, Teramont (sold in the US as the Atlas) and Touareg, and we will further grow this range to 10 models in the next 24-36 months to meet the new demand."
Unusually, Volkswagen China is actually two separate companies, both with very similar annual sales, but which act like one brand. Some Volkswagen cars are also imported from Europe.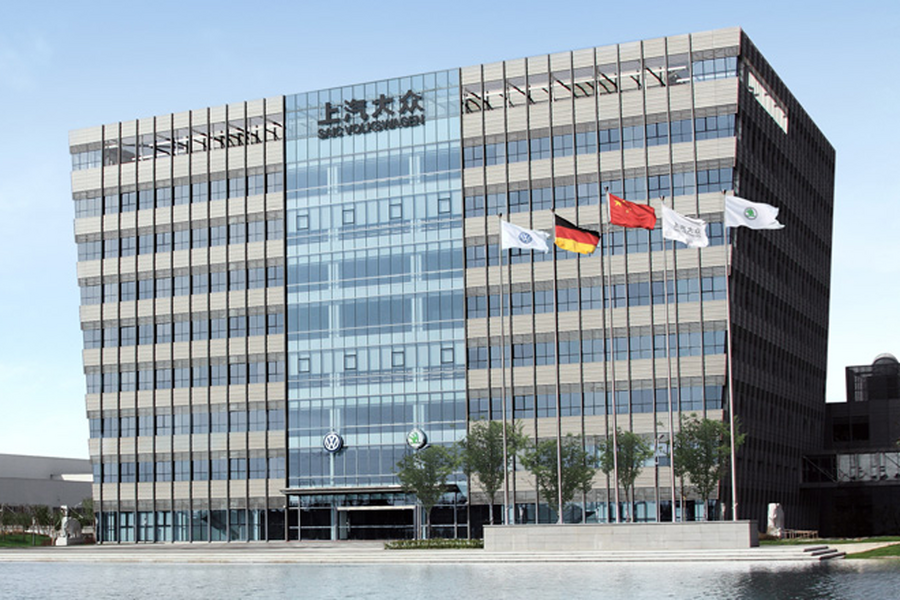 The first is SAIC (Shanghai Automotive Industry Corporation) VW, which was formed in 1985. It's 10% owned by Volkswagen and 50% owned by SAIC, which also owns MG. The partnership is a fixed-term agreement, set to run until 2030, and also produces Skoda models for China.
Based in Anting, Shanghai, SAIC began producing the Santana, a saloon that was sold in the UK from 1981 to 1985, before it was renamed the Passat. Incredibly, this model only went off sale in China in 2012, after more than three million examples had been built.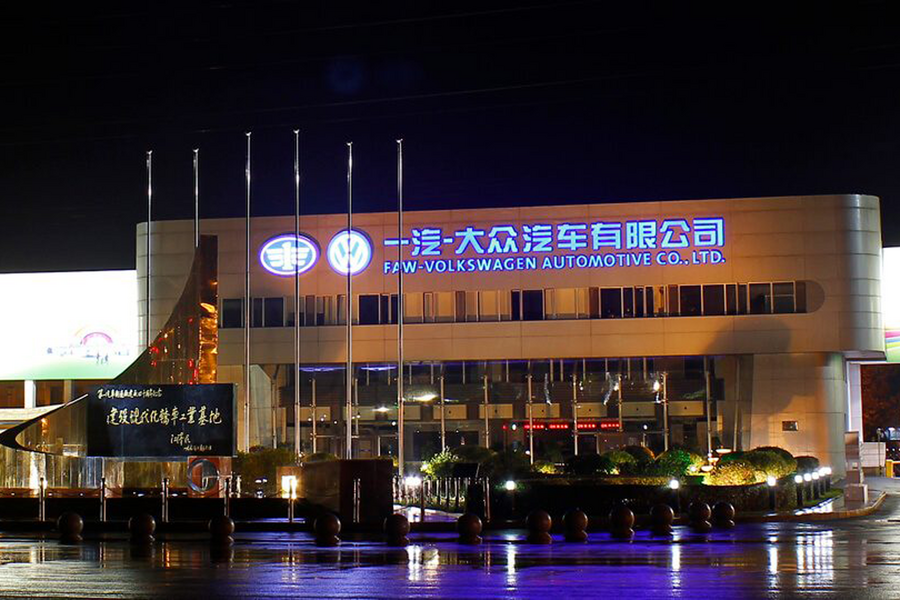 The second is FAW (First Automobile Works) VW, which was formed in 1991. It is owned 51% by FAW, 20% by Volkswagen and 10% by Audi. Based in Changchun, in the far north-east of China, it began production with the Mk2 Jetta, which it still sells to this day. The partnership also produces Audis for China, including the A3, A4L, A6L, Q3 and Q5.
"For our Chinese customers, this situation is just normal," says Dennissen. "People here buy a Volkswagen from the Volkswagen brand. But since China is a huge country, with a car market huge in numbers and different tastes and demands, we have a very broad, diversified product line-up from import, SAIC and FAW."
Indeed, Volkswagen China has a large degree of independence from Volkwagen's HQ in Wolfsburg, Germany, much as Volkswagen Brazil does.
"To make sure the Chinese needs are served best, an organisation was founded recently to do just that: to be closer to the customer, to work even more closely with the joint ventures, and to make decisions in China. This also means more and more development is done here. We already have more than 3500 Volkswagen development engineers here," says Dennissen.
This has resulted in many China-specific models, often with names that are unique to their market or used globally but applied to other cars. In fact, most are a brilliantly confusing melange of various European Volkswagens.
Below, we detail the range of Volkswagen saloons in China and their often bizarre origins.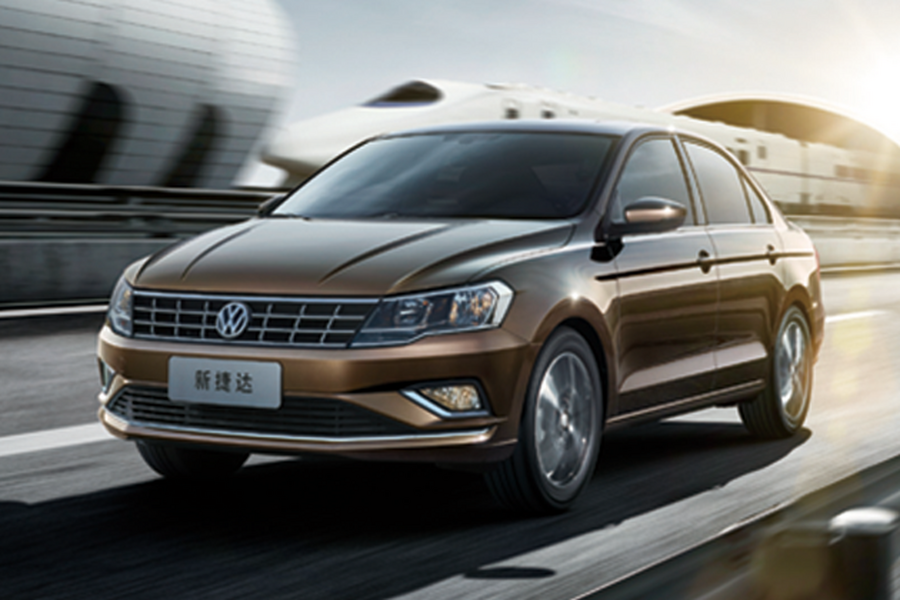 New Jetta (2013), from £9120. Sales in 2016: no data
Oh, no, this isn't the Mk6 Jetta that's just being phased out in North America and Europe. In fact, it's based on the PQ25 platform, which underpins the Polo. It's also a sister to the Seat Toledo and Skoda Rapid, the latter also sold in China, as well as SAIC's entry-level New Santana.
New Santana (2013), from £9700. Sales in 2016: 188,214
SAIC's sister to FAW's New Jetta succeeded the original Santana, which was on sale in China from the company's inception right up until 2013. That was the same Santana that was on sale in the UK from 1981 until 1985, when it was renamed the (Mk2) Passat.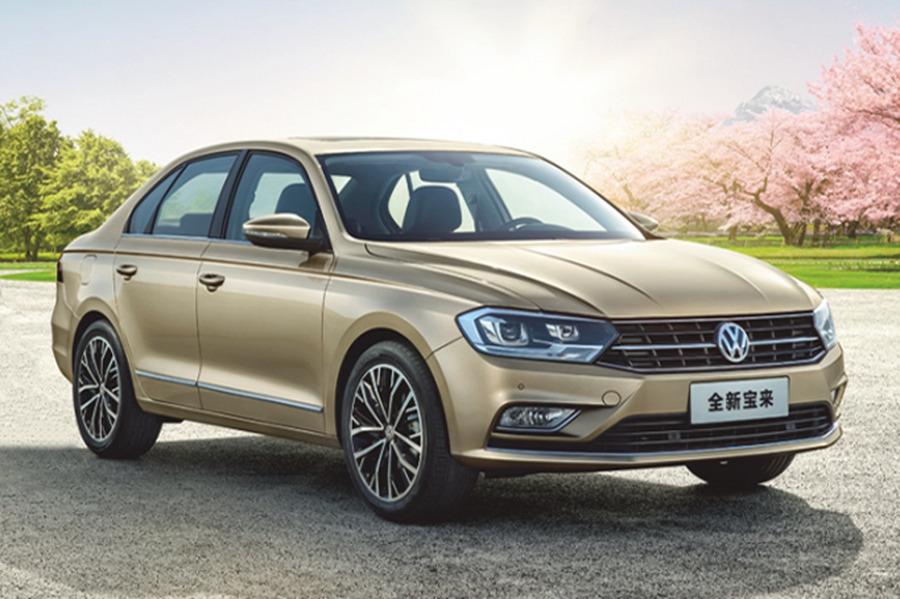 New Bora (2013), from £12,300. Sales in 2016: 478,699
This FAW model is based on the Mk4 Jetta/Bora. It's the best-seller on this list, with nearly half a million units shifted last year alone.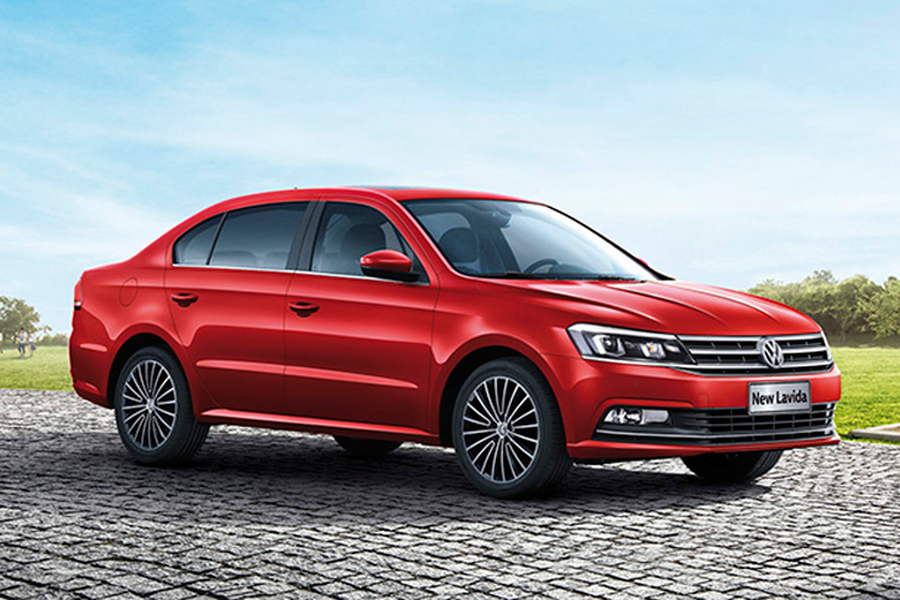 New Lavida (2012), from £12,550. Sales in 2016: 143,145
The Lavida is an SAIC China-only nameplate. This model is a significantly updated version of the original 2008 Lavida, which is also still on sale, now named the Lavida Classic.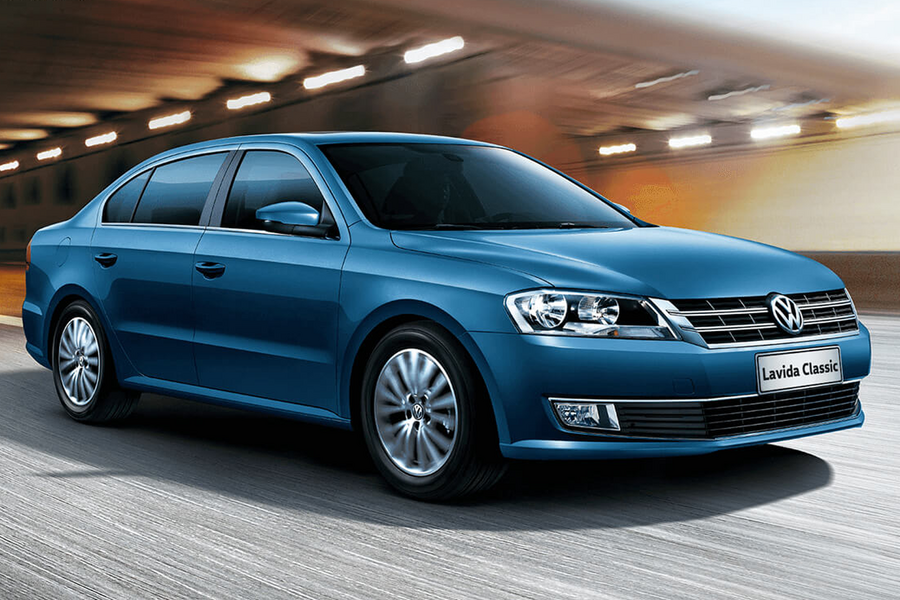 Lavida Classic (2008), from £12,900. Sales in 2016: no data
Somehow, the older version of the Lavida is a few hundred quid more expensive. It, along with its updated sister, is actually based on a long-wheelbase version of the PQ34 platform that underpinned the 1996 Mk1 Skoda Octavia and the 1999 Mk4 Jetta/Bora.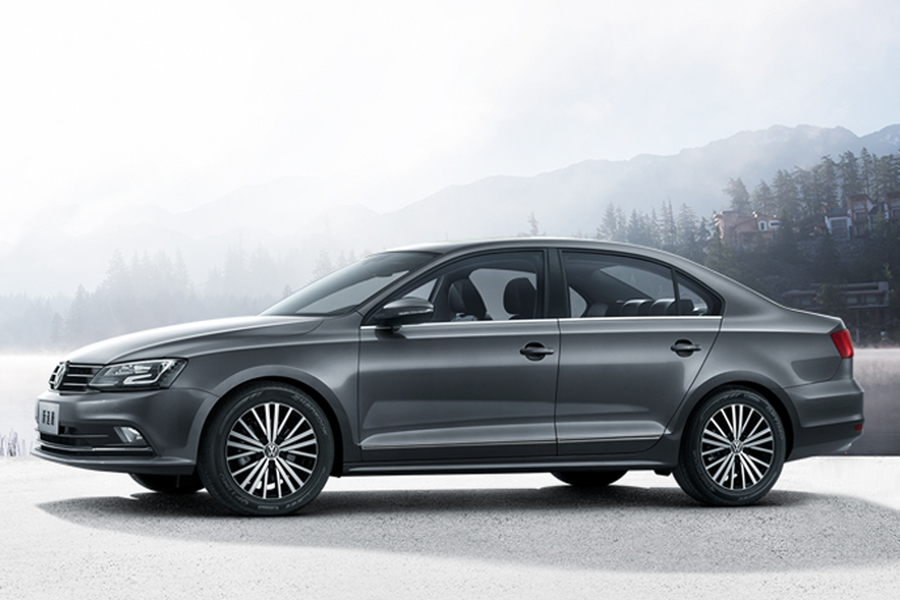 New Sagitar (2012), from £15,000. Sales in 2016: 348,347
Back over to FAW again, here with its own China-only nameplate. Naturally, it's a cosmetically tweaked version of the current Mk6 Jetta.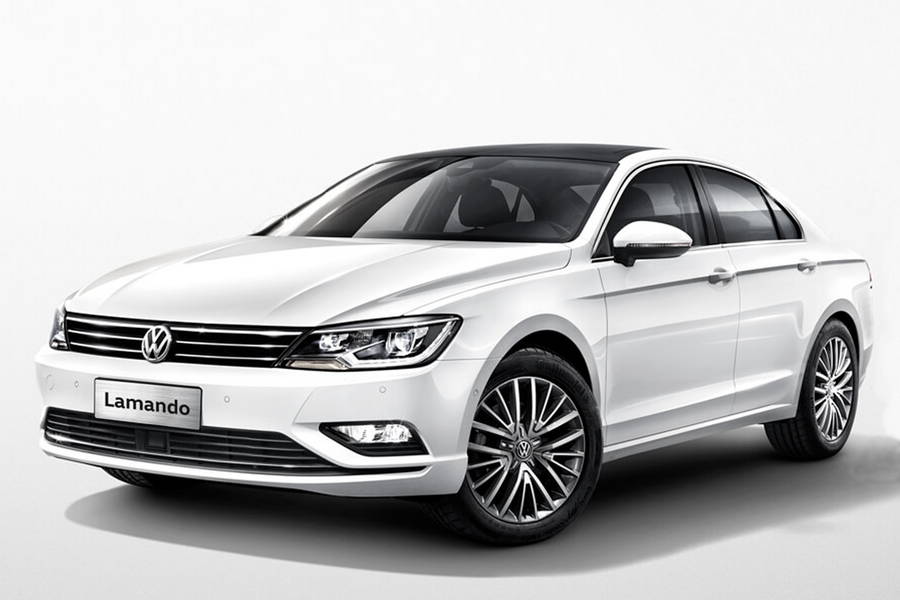 Lamando (2014), from £16,700. Sales in 2016: 222,279
Another unique-to-China name, SAIC's Lamando takes its platform from the current Mk7 Golf. It's the spiritual successor to the Polo Jingqu, a saloon version of the 2001 Mk4 Polo.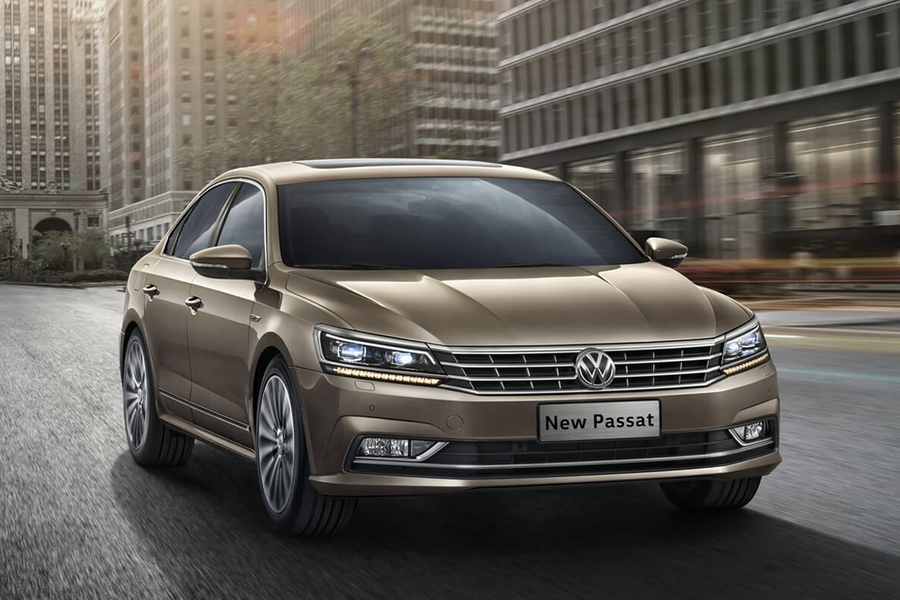 New Passat (2015), from £21,700. Sales in 2016: 341,331
Believe it or not, this is the same as the 2011 Mk7 Passat, and is built by SAIC.
New Magotan (2010), from £21,700. Sales in 2016: 171,283
For exactly the same price as the New Passat, you can have FAW's Magotan. This is a facelifted, long-wheelbase version of the 2010 Mk7 Passat, which itself was an updated version of the 2005 Mk6 Passat.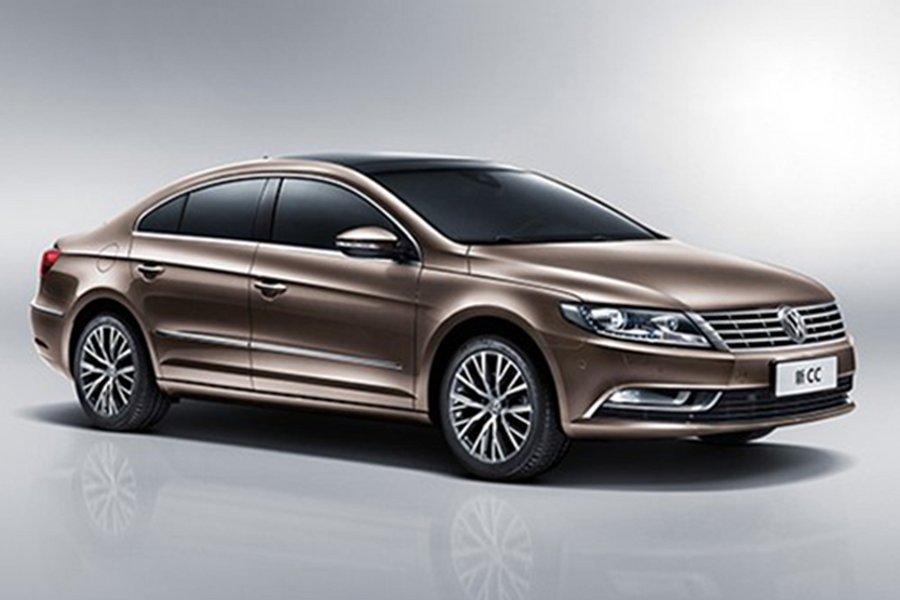 CC (2010), from £28,850. Sales in 2016: 29,148
FAW's CC is the original Passat CC from 2008 – a coupé version of the Mk6 2005 Passat, meaning that it shares its beginnings with the New Magotan.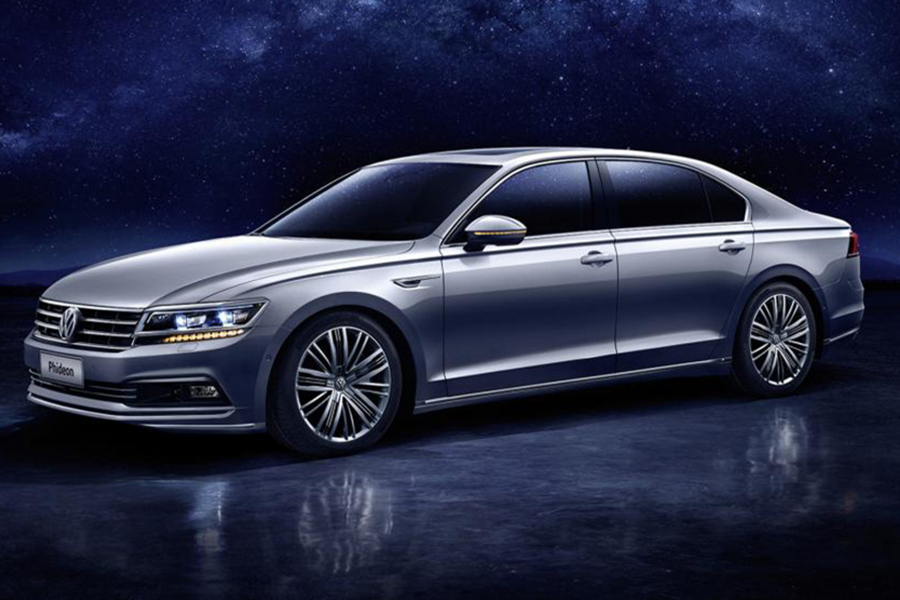 Phideon (2016), from £40,000. Sales in 2016: no data
This China-only limousine successor to the Phaeton is built by SAIC and shares its platform with the 2012 Audi A6L, which is sold by FAW. The Phideon isn't quite as outrageous as its Phaeton predecessor, though, being powered by a 296bhp 3.0-litre petrol V6 rather than a 6.0-litre W12 – which is why, in relative terms, the Phideon is cheaper than the Phaeton was at its launch in 2003.
And you thought there wasn't room for any more SUV niches!