You won't see the "Simply Clever" slogan on Skoda adverts in China. Instead, the Czech maker brands its adverts and marketing with "Since 1895", a heritage message that plays up Skoda's engineering heritage back to the dawn of motoring.
"Our challenge is to overcome the fact that very few people really know who Skoda is and what it means, in China. But the Chinese respond to history and heritage, so it is the only global car market where we have a different slogan," says communications boss Tomas Kottera.
Read the latest news from the Shanghai motor show here
It also shows how different selling and marketing cars in China is, despite Skoda's remarkable success in the world's biggest car market.
There is no let up in the energy with which Chinese car-buyers consume output from Skoda's joint venture factory in China.
Last year, Skoda sold 330k new cars in China, about 1.5 percent of the market led by the Octavia, which contributes about 40 percent of volume. It's an impressive ramp-up in sales, considering Skoda has only been in China for ten years.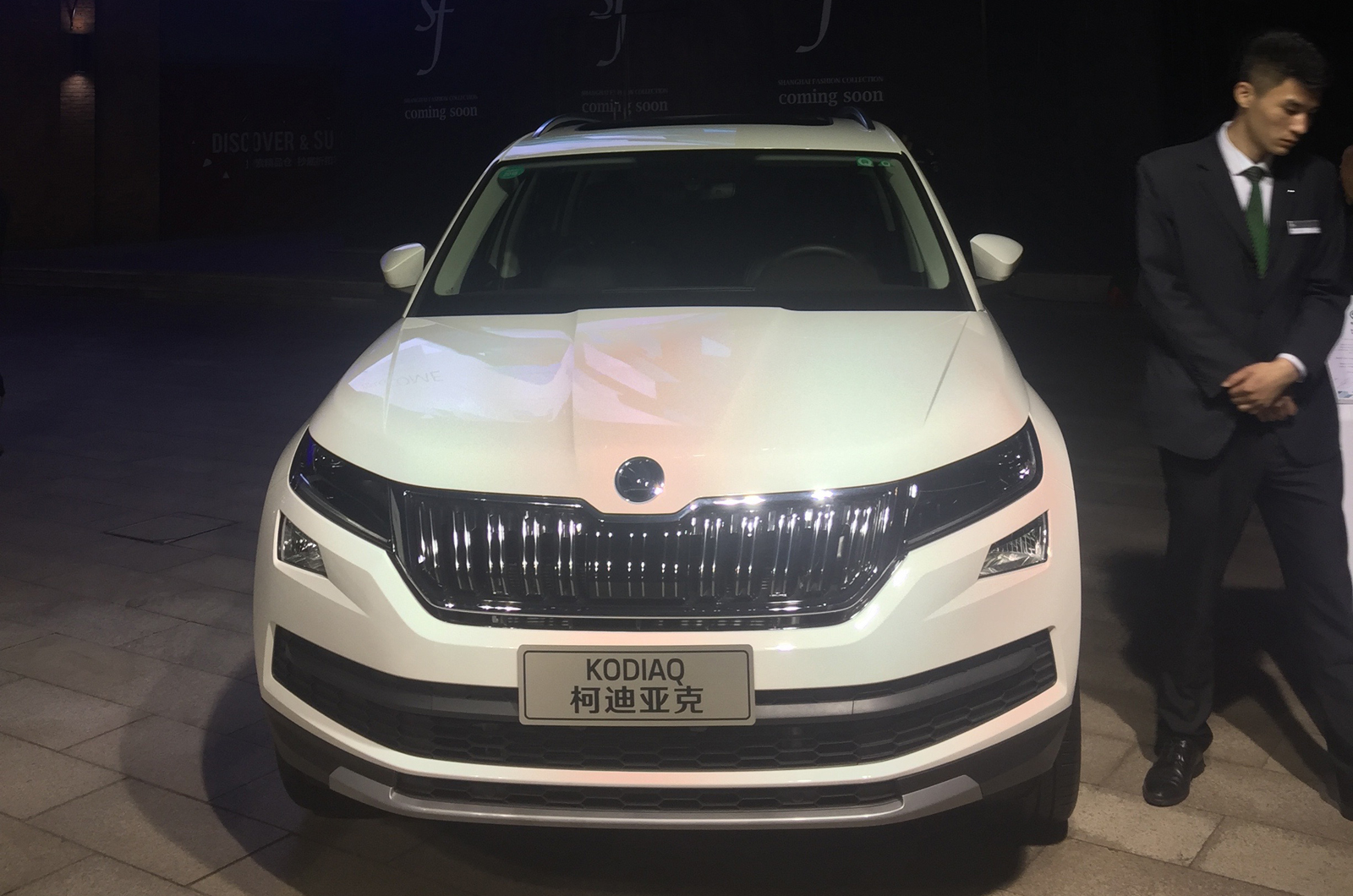 This week, the Skoda Kodiaq SUV is launched in China, promising to ride the wave of booming SUV sales which has seen at least 30 new models launched in the past 18 months.
The only Skoda model not sold in China is the Citigo which is too small to find sufficient buyers.
Skoda's next phase in China will be with electric cars, which is why the Vision E electric car concept was unveiled in Shanghai, not Frankfurt.