This is the Volkswagen Phideon. No, you can't have one. Not unless you live in China, in which case, fill your boots.
You can't have one because it's the new Phaeton, if you like – the contradiction that was the people's car not built for the people. The car that was a rip-roaring success story, in two places, at least: China and Wolfsburg.
Wolfsburg, home of VW, misses out this time. Although it is mostly German-developed, the Phideon is a car for China and China alone. They like big saloons in China, you see. Mostly black, often ugly. Some 60% of Bentley Flying Spurs are sold there. That's why they liked the Phaeton.
There's some Bentley beneath the Phideon, VW says. The Phaeton was a technological showcase for VW and only VW. The idea of it was conceived by the chairman of the supervisory board at the time, Ferdinand Piëch, who, you might recall, was a bit of a stickler for things.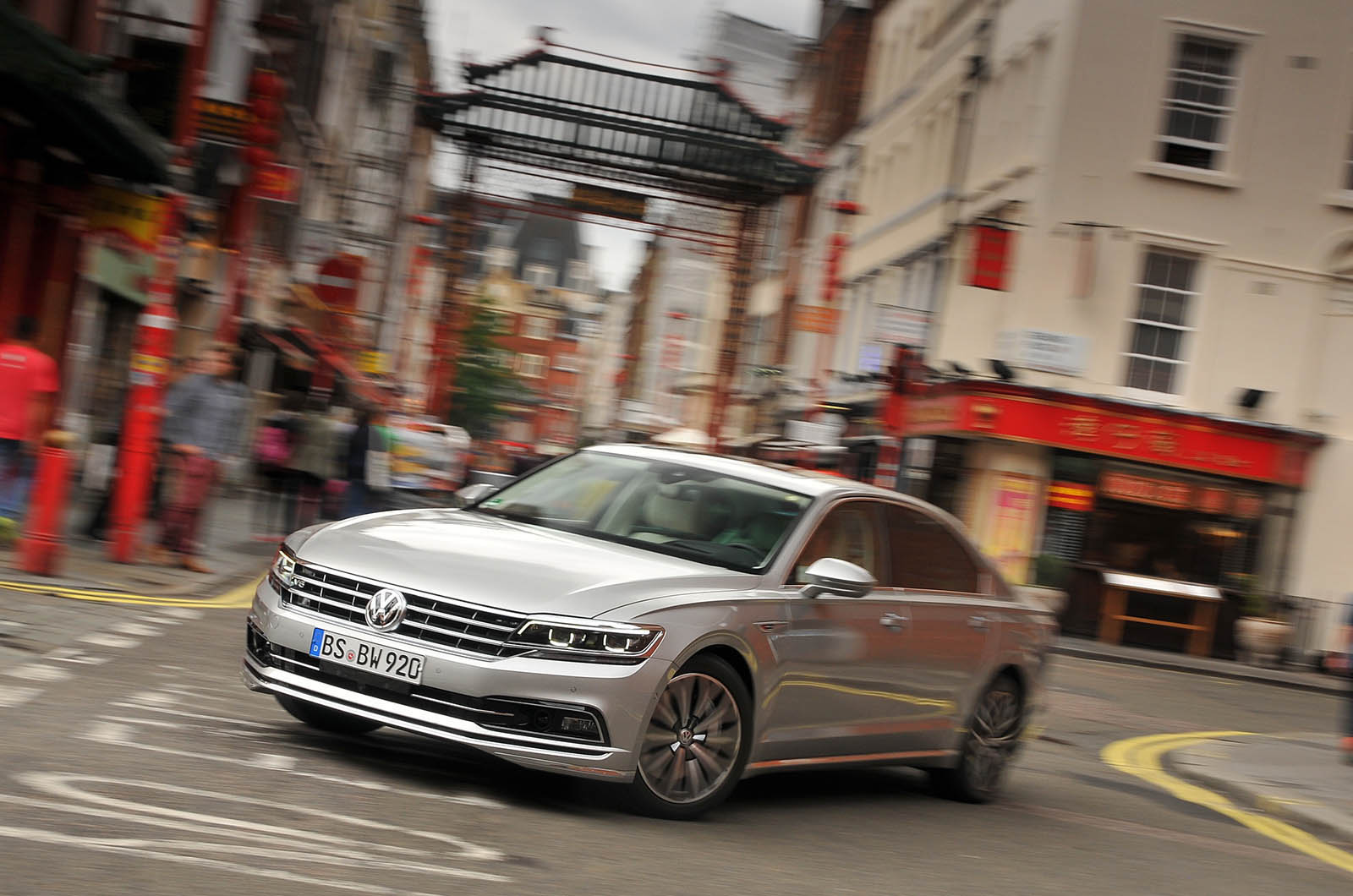 He wanted VW to build a luxury car that, among other things, could be driven all day at 186mph (300km/h) when it was 50deg C outside, while the air conditioning kept the interior at a steady 22deg C. And, no question, the car he conceived was massively impressive.
Piëch was, it's said, partly motivated by the arrival of the Mercedes-Benz A-Class. Annoyed about the makers of the Mercedes-Benz S-Class muscling in on Volkswagen's territory, he decided Volkswagen should do the same in reverse. So he made a great car – and you all bought S-Classes anyway. Except in China, where preconceptions about badges mattered less at the time and any big, technically sophisticated European car could be a hit.
The Phaeton's popularity there explains why, when the time came to replace it, the glass-fronted factory in Dresden was quietly forgotten and Volkswagen's Chinese partner, SAIC, was engaged to assist in the development – although given that most of it was completed in Germany, the majority of the work rested with VW. Phideon assembly will be at the VW/SAIC Anting plant in Shanghai.