Why we ran it: To see if VW can succeed where rivals have failed and give us a fast crossover that's as good to drive as a hot hatch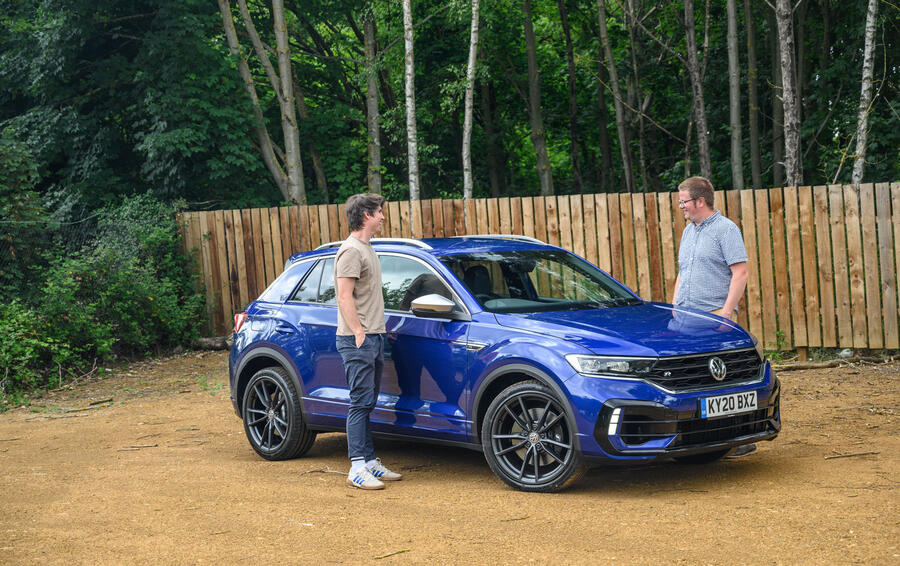 Life with a VW T-Roc R: Month 4
This car had a lot of convincing to do, as a £40k-plus motor as well as a 296bhp allwheel-drive Golf R on stilts. Did it succeed? - 2 December 2020
I am really going to miss the T-Roc R. I never thought I'd say that about a performance crossover, but there you have it. I've taken a leaf out of this government's book and made a U-turn. The concept of a performance crossover no longer makes my teeth itch with frustration quite like it did before life with this particular Volkswagen.
I guess I shouldn't be too surprised, really. Around 6000 miles in any car, let alone one with 296bhp and a 4.8sec 0-62mph time, is likely to inspire some kind of fondness for it. But I'm pleased to report that said attachment isn't just a result of prolonged exposure. For all of the negative connotations that compact crossovers might evoke among enthusiastic drivers, this one has been genuinely enjoyable to live with. Genuinely fun to live with, even.
The Mk7 Golf R-based car has certainly seen its fair share of action since landing in the care of the Autocar road test team back in June. Of course, Covid-19 has prevented my road test colleagues from spending quite as much time behind the wheel as they usually would, but that's not to say I've let it off lightly.
In addition to numerous work assignments, it has been through a house move and multiple tip runs, where it proved itself capable of swallowing a surprising amount of clobber, so long as you're clever with your packing. It took me and my housemates camping, too.