What is it?
Cars that try to be all things to all people usually end up feeling as compromised as the brief suggests. That's what BMW set out to avoid with this latest version of the BMW X2, which not only wants to mix a small SUV with a coupé but also morph into a hot hatch.
You see, the X2 has paid a visit to BMW M to be fitted with a 302bhp 2.0-litre turbocharged petrol engine. This drives all four wheels through an eight-speed automatic gearbox – a spec that's well into Volkswagen Golf R territory.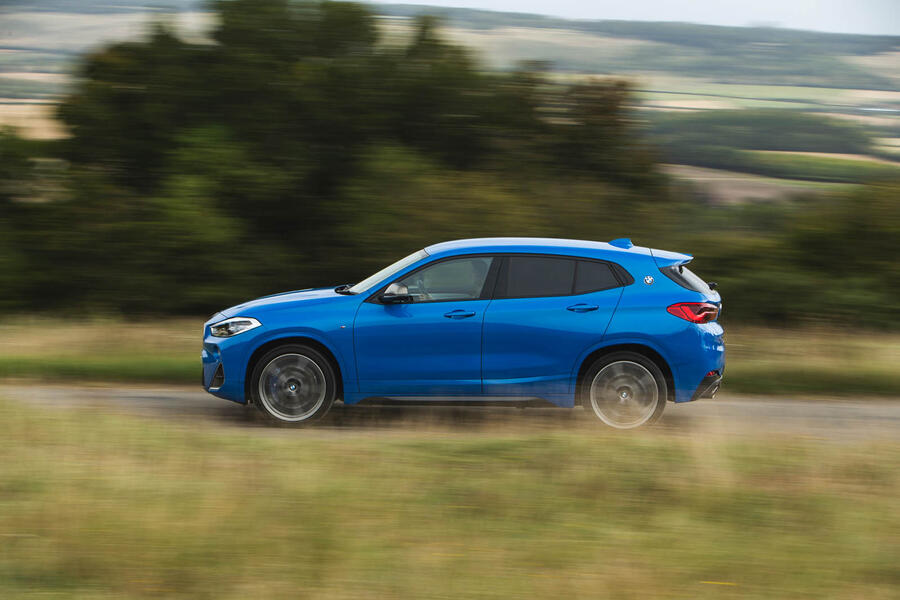 M also fits its own tune of suspension, which is firmer and lower than that of the standard X2 on which the M35i is based. If you want the adaptive dampers that come with the M Sport package, you'll have to sacrifice the 20in alloy wheels of our test car for a 19in set, because the larger wheels aren't compatible. Even without that package, this is a £42,000 car. Crikey.