Seat's new stand-alone performance brand, Cupra, has announced pricing and spec details for its hot Seat Ateca SUV. The all-wheel-drive performance model starts from £35,900, with deliveries due early next year.
The headline price gets you a 296bhp 2.0-litre turbo petrol engine mated exclusively to a seven-speed dual-clutch transmission. Standard kit includes keyless entry and start, an 8.0in touchscreen navigation system, park assist and a wireless phone charger, while metallic paint with a choice of six shades is thrown in, too.
The price is inclusive of the Cupra Care service and maintenance package, including three years of servicing, European roadside assistance and the car's first MOT.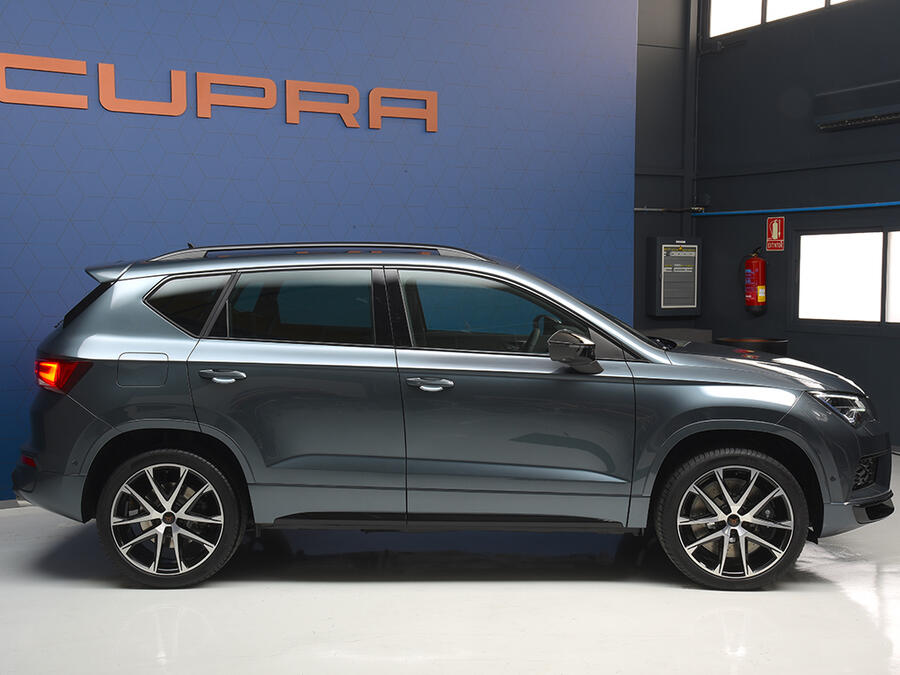 The Cupra Ateca is part of a broader offensive to offer Cupra versions of some Seat models as well as, eventually, Cupra-only cars. Seat is trying to copy the example of in-house performance divisions like Renault Sport. It will launch seven models by 2020 as part of aggressive growth plans.
Cupra could get electrified powertrain tech before Seat
While the initial models will be reworked versions of current Seat machines, with Cupra Ibiza and Arona models likely in 2019, the firm hinted that it could introduce stand-alone Cupra models in the future as part of plans to use the brand as a technological figurehead.
Q&A: Seat boss Luca de Meo on Cupra's future
The brand's sales and marketing boss Wayne Griffiths said that splitting from Seat was important for brand value. "In terms of positioning it adds more to go with a separate brand," he said. "If we kept it in the Seat world, there would always be compromises. We want to take it out of the Seat world to the race track. Most firms that have sporting brands take them out of heritage, like Abarth. But we want to look to the future.