Why we ran it: To find out if the Seat Ibiza small car truly deserves its Fiesta-beating crown – we had five months with the Seat to find out
​
Life with a Seat Ibiza: Month 5
Final report – 7th March 2018
When we picked up the keys to our Seat Ibiza six months ago, we had just crowned it the best supermini on the market. So the question we set out to answer was simple: would we still consider it the class leader after spending an extended period with it?
Now, I could try to build up the tension by waiting until the closing paragraphs to tell you. But given how quickly the outcome will become apparent, let's answer that right here: yes. Yes, it does. Very much yes. Have I given that away too quickly? Well, maybe. But it doesn't feel like it: in reality, I knew that would be the answer barely a few weeks into my time with the Ibiza. At a time when I'd still be settling in to most cars – fiddling with the seat adjustments, trying to remember where all the controls are, that sort of thing – I felt utterly comfortable and at home in the Ibiza, as if I'd been driving it for years.
Now, those of you with long memories may recall me mentioning that I had previously driven an Ibiza for years – 12 of them, to be precise, having owned a 2005 model from new until selling it last year. But don't think my feeling of familiarity was because of that: the newest Ibiza is an entirely different beast from its predecessors – more refined, more rounded, more complete, more, well, more. Given Seat's place as the VW Group's youth-orientated brand, I was expecting that my assessment of the new Ibiza would involve channelling my 26-year-old self. But the new Ibiza has arguably grown and developed more in the intervening 12 years than I have.
Of course, the price has grown, too, and at £17,510, our Ibiza 1.0 95PS FR isn't exactly a budget offering, although it's still slightly cheaper than the equivalent Ford Fiesta and Volkswagen Polo. As a result, buyers are going to be less accepting of the compromises that buying a smaller, cheaper car usually involves – and that's where the Ibiza really scores. It is good to outstanding in every area that matters for a small car.Around town, it cruises happily.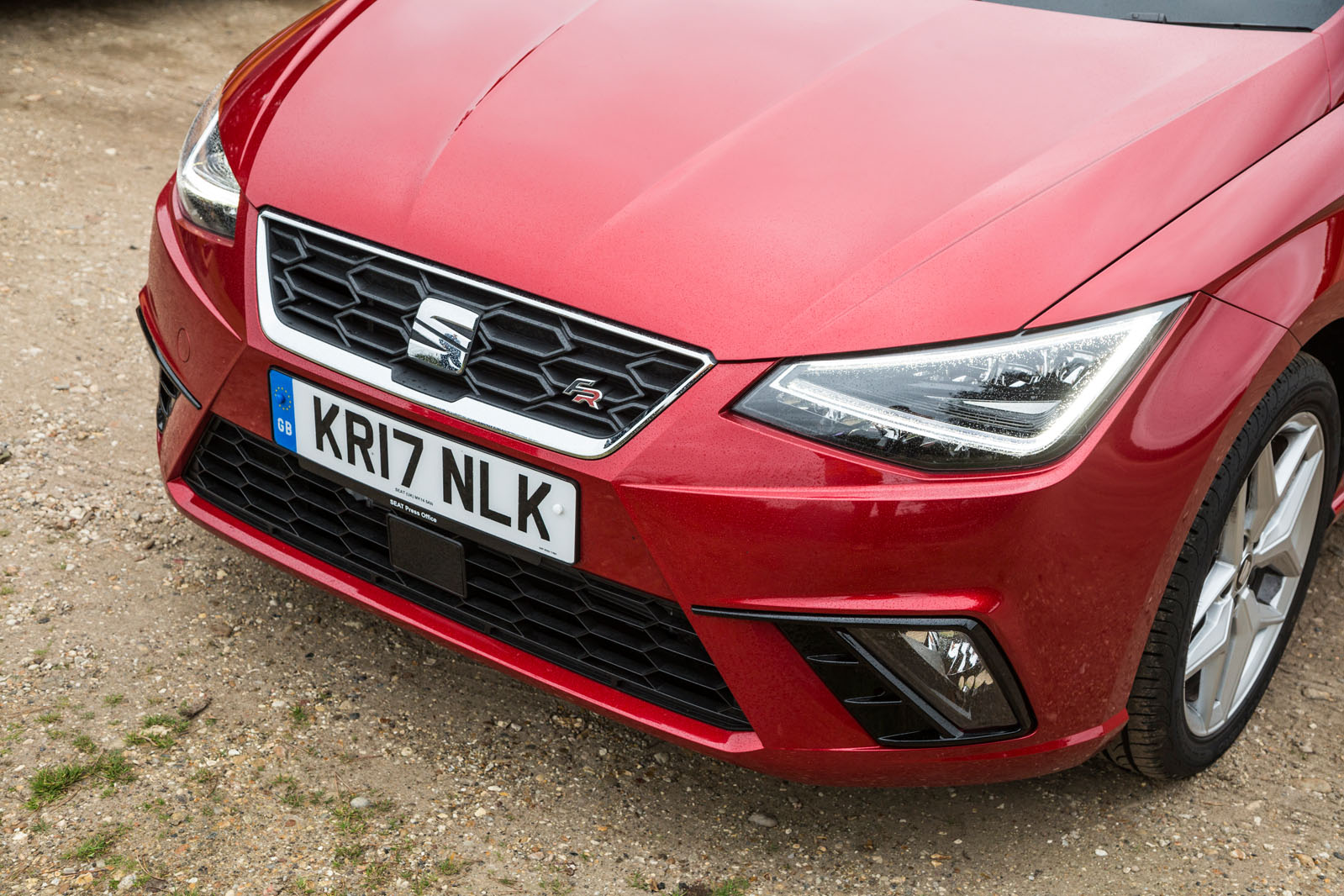 Sure, the three-cylinder engine can be ever-so-slightly thrummy at low speeds, but that quickly eases into smooth, quiet running. And on quicker roads, the Ibiza breezes along. Even at motorway speed, that 1.0-litre engine always has a ready supply of power and torque if and when you need it. It was pleasantly economical, too. I normally got mid- 40-miles to the gallon and averaged 51.4mpg on one particularly long motorway trip.