What is it?
This, Ford assures us, is the 'all-new' Fiesta. In truth, the interior and exterior are completely new, the body structure has been beefed up and the running gear overhauled.
The overall theme for the new car was to improve the visual quality of the car outside, completely re-invent the interior, improve the overall quality (by polishing the fine details) as well as improving the in-cabin refinement and further improving the ride and handling.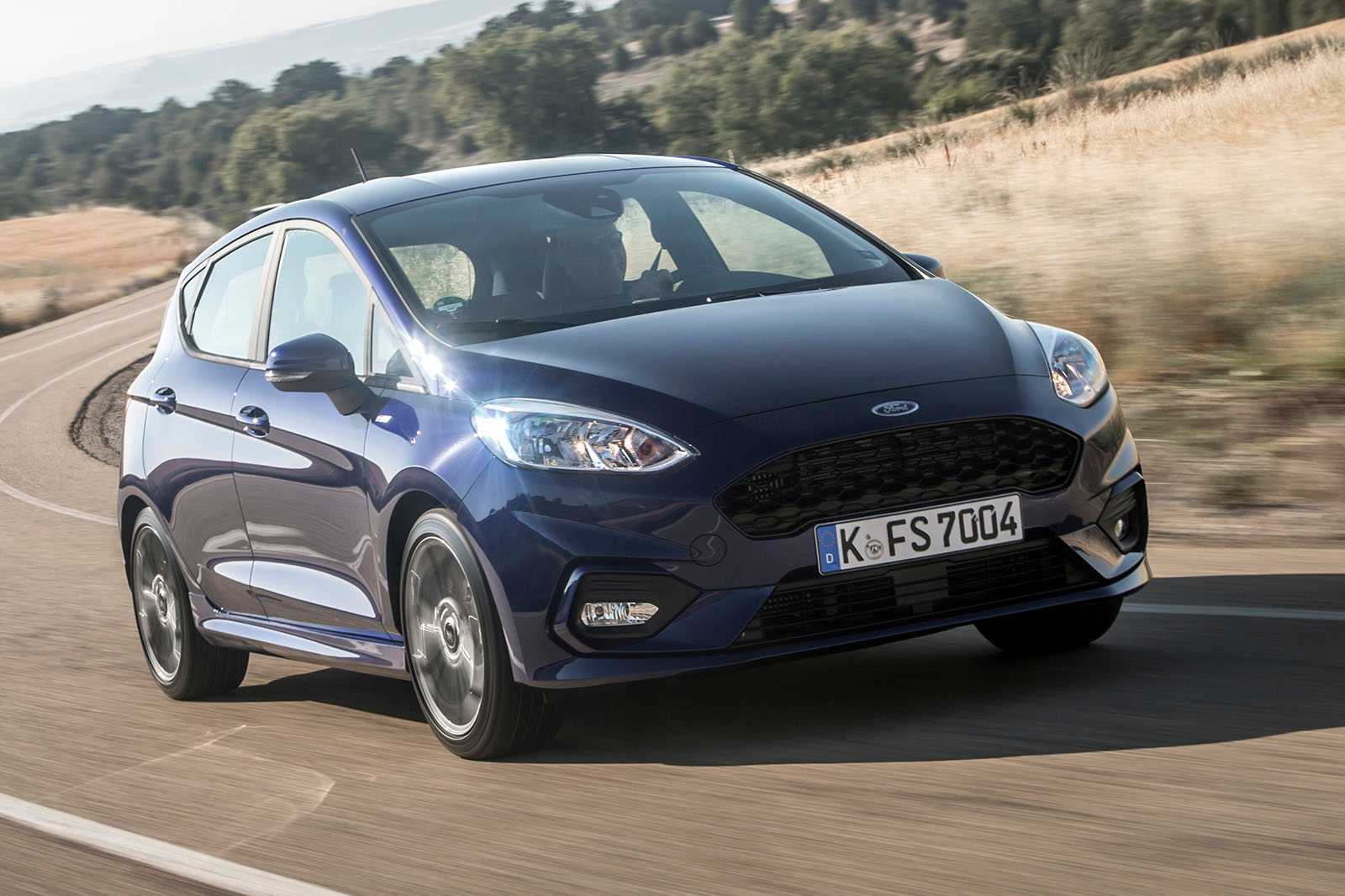 The 2017 Fiesta also has the option of more in the way of driver assistance technology than the previous model, such as Pedestrian Detection that works at night. Like a lot of new superminis, the Fiesta is looking to deliver big-car qualities in a supermini shell.
The new interior is something of a revelation after the old car. This specced-up ST-Line X get a sizeable 8-inch screen mounted high right in the driver's eye-line. There's a lot more - highly useful - storage space in the centre console, and the quality is notably better. Ford says it 'worked hard' to reduce the number of visible shut lines in the cabin. It also culled the number of buttons used in the previous model.
The Fiesta remains a compact car, even though Ford has stretched it slightly. It's 71mm longer and 13mm wider but rear knee room - always at a premium - is up by a modest 16mm. Ford says there's 35% more ultra-high strength Boron steel in the car's body structure, and the B-pillar and doors have been re-designed for improved side-impact protection.