Rolls-Royce Silver Spirit, £24,990: We're always suckers for a used Rolls, so this 60,000-mile 1994 Silver Spirit that started life as a Rolls company vehicle before being sold to a 'renowned doctor' (Kildare? Finlay? Who?) caught our eye.
It has a full service history but something must have gone pop because last year the good doctor had to write out a prescription for £14,000 in repairs, followed by another for £8300 this year – reminders, if any were needed, that old Rolls never die, they just get ever more expensive.
It's being sold by a specialist prestige dealer but they have no others to try which, considering how much Spirits vary from car to car, isn't ideal. The price is stiff, too: clearly, the doctor knew how to hand out the medicine as well as take it.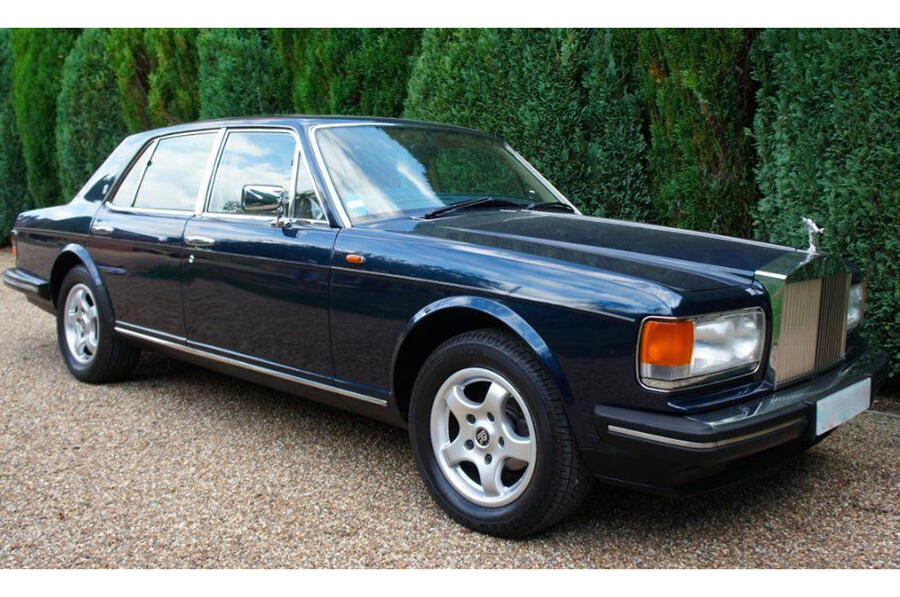 It's tempting all the same, but as with all Spirits, a full medical is required before we can give it a clean bill of health. Starting with the engine, we'd listen for noisy tappets, look for leaks around the head gaskets, scrutinise the holes on the side of the cylinder for water or oil, and check the oil pressure once the engine was fully up to temperature.
We'd also make sure the ride is composed rather than mushy (this is why you need to try others Spirits) and that there are no suspension warning lights blinking away.
Next we'd check for corrosion on the wheel arches, behind the bumpers, around the windscreen and at the base of the rear screen. Then we'd inspect the battery under the driver's seat for leaks.
Any damaged interior trim would make us question the condition of those parts of the car we cannot see.
Peugeot 205 Rallye, £17,995: Not even a GTi and still close to 20 big ones, but that's because this is the ultra-desirable Rallye: a stripped-out left-hooker that borrowed some of the GTi's mechanicals but had a smaller, carb-fed engine. This one weighs just 700kg. Don't sneeze…