The arrival, next year, of the Rolls-Royce Phantom VIII means that soon, the only Phantom VII you'll be able to purchase will be a 'pre-owned' one. They could be a relative bargain, given the new VIII's expected £400,000 price ticket.
Prices at all years vary hugely according to specification but, generally speaking, 2015/16-reg Phantom VII Series 2s hover around £220,000. Thereafter, prices decline to around £170,000 for the first S2 cars of 2012 with about 20,000 miles on the clock. Changes over the Series 1 include a restyled front end with active LED headlights, an eight-speed automatic gearbox and an improved infotainment system.
See Rolls-Royce Phantom for sale on PistonHeads
From the Phantom VII's launch in 2003 until 2012, the Series 1 reigned supreme. Again, specification affects prices massively but they tend to range from a high of £170,000 for the best 2008 to 2012-reg cars (there was a facelift in 2009), passing through £120,000 for tidy 2006-2007 cars and £100,000 for 2004-2007 cars, to a low of around £75,000 for the first S1s or less-than-pristine examples.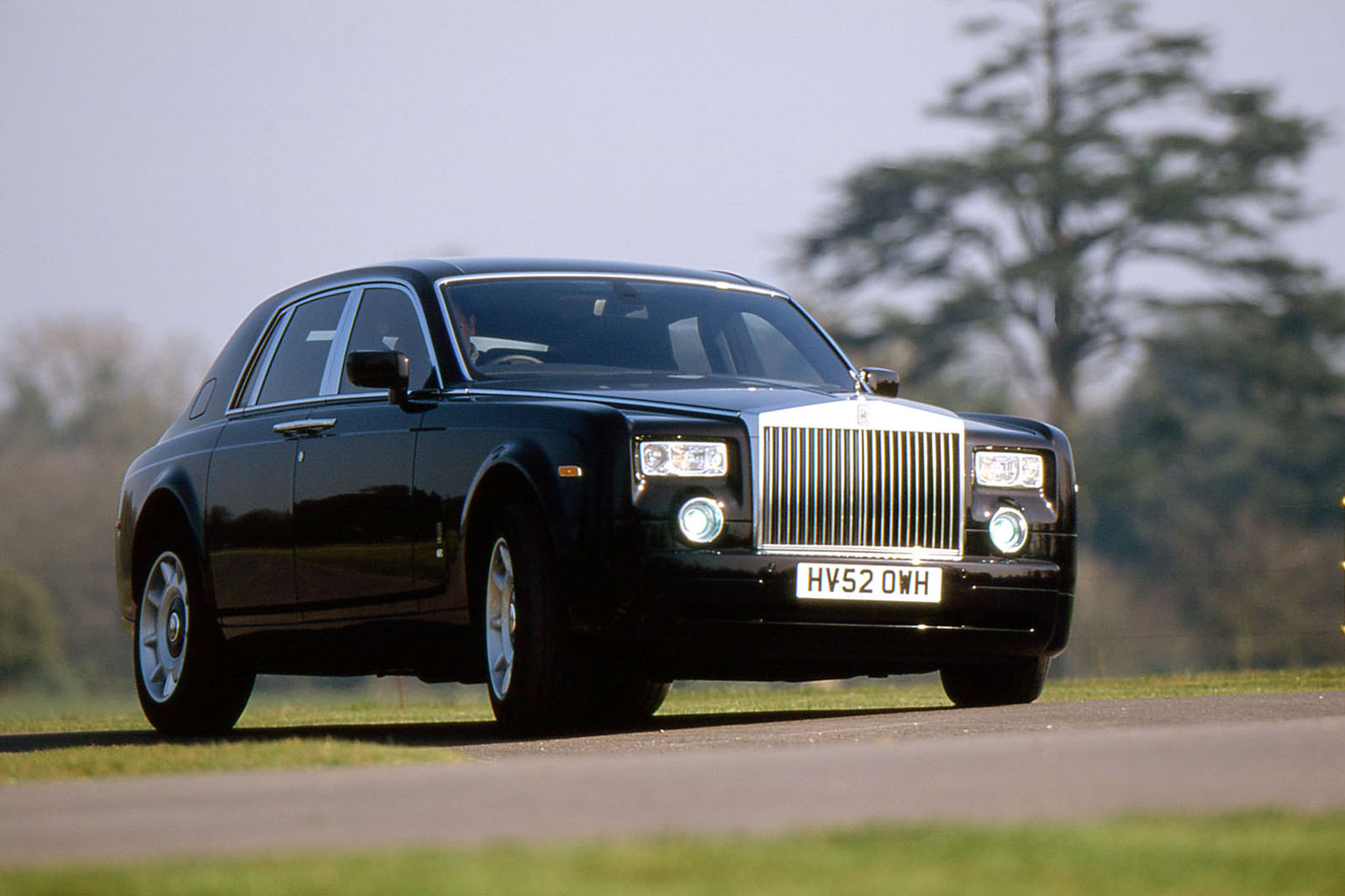 The idea of a Phantom, complete with 6.75-litre V12 doling out a highly waftable 453bhp and 531lbft, for £100,000 is surely appealing. Granted, for the same money, you could have a far younger Bentley Mulsanne (typically a 2012-reg car) also with a 6.75 V12 or, if you don't mind 'slumming' it, an even younger Mercedes-AMG S63 L or a BMW M760Li xDrive V12, both 2017-reg.
Ooh, that Mercedes... perhaps we had better move on.
The Phantom VII S1 has a six-speed automatic gearbox and air suspension. It has an aluminium body, too, but it still weighs 2500kg. Don't look for a rev counter: it doesn't have one. Instead, a dial shows the driver how much power is in reserve. Don't try to open the back doors in the usual way, either: they're hinged at the rear rather than the front. If you can't see the Spirit of Ecstasy mascot, it's because it automatically retracts into the grille to avoid it being stolen or causing injury in an accident.