More often than you might think, new cars are created by people whose names aren't on the bonnet badge.
Car makers, especially start-ups spurred on by special circumstances like the rapid rise of the Chinese market and the onrush of electrification and autonomy, enlist the aid of discreet specialists who conceive, style, engineer and ready new cars for production, then fade away as if nothing ever happened. The UK has a good selection of such expert consultancies, and business is brisk.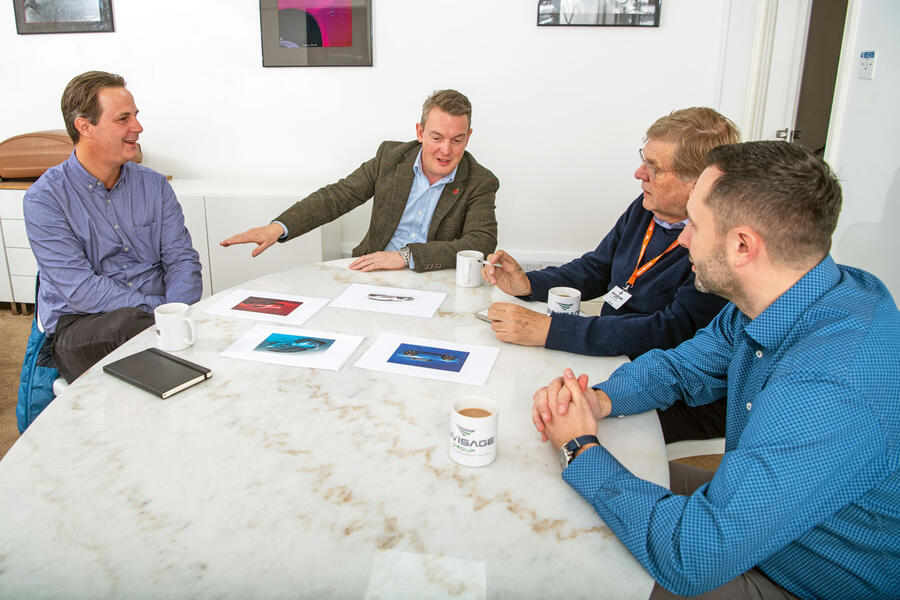 When we decided to repeat last year's successful Christmas wheeze of reimagining a quartet of well-loved classics (via our resident designer Ben Summerell-Youde), it seemed sensible to get them assessed by proven car creators. 
We have again approached Envisage Group, the Coventry-based consultancy with whom, a couple of years ago, we created and part-engineered an all-new five-door electric saloon for 10-15 years hence. This time, four of us proposed new iterations of old cars – an alternative Mercedes A-Class, a new-era Audi A2, an Alfa Romeo Duetto and a Ford Capri crossover – and each wrote a short justification of the concept. These were assessed for practicality, market appeal and innovative content by a three-man Envisage team led by engineering director Paul Arkesden, with project manager Craig Bonham and engineering manager Stuart Smith, all greatly experienced in other projects and at other companies – but unable to talk very much about any of it, such is the secrecy in car creation.