Do the three car garage right and you're set for life, with a car for every occasion imaginable. Take a look below to see what some Autocar staffers have.
Andrew Frankel - 1981 Land Rover Series III, 1995 Porsche 968 Sport, 1958 Citroën 2CV AZ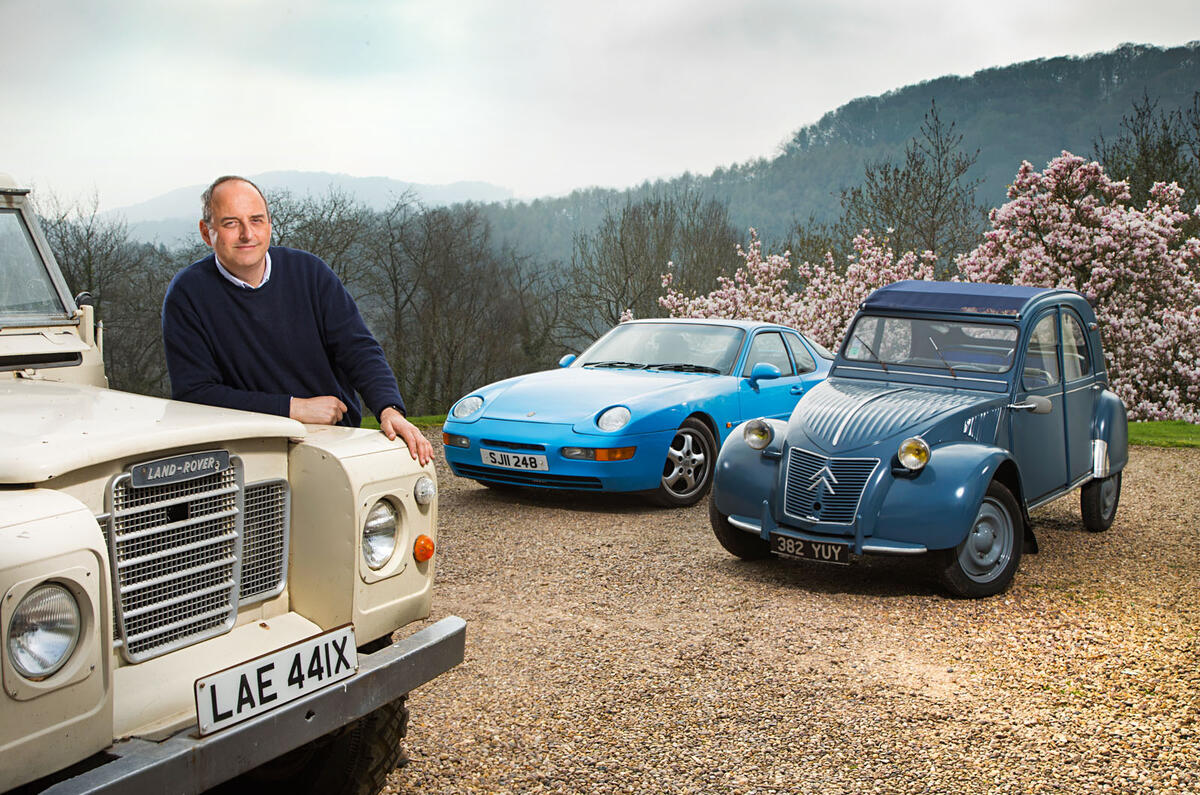 An old Porsche, an even older Land Rover and a positively ancient Citroën. I'm not going to pretend they have anything in common, that some golden thread links them and explains their presence in my shed. On the contrary, it is their differences I celebrate. Besides, do not mistake me for any kind of car collector, even though these are not the only old cars I own. I appear to be an accidental accumulator as the almost-by-chance presence in my life of two of these three attests.
One is the Porsche 968 Sport. I bought it last year because Porsche said I could drive a 918 Spyder in Scotland if I turned up in a Porsche I actually owned. The 968 belonged to a mate who'd bought it from my brother 17 years ago and I knew it was sound. My strategy was to buy it, drive the 918 and sell the 968 with the shirt still on my back. I reckoned without the joy of driving a 968 across Scotland and now can't bring myself to part with it. I don't use it enough and the money would be useful, not least because the world is starting to realise that 968 Sports are also genuine ClubSports and their prices have ticked up accordingly.