A few months ago, just before customers could no longer order a brand new Land Rover Defender, the brochure for the off-road icon featured 13 different models.
Okay, that's not very many by, say, the standards of a BMW 3 Series. But consider this: every single model had the same engine and gearbox. The only differences between any of them were body style.
Short, long, longer; car, van, pick-up or exposed chassis. There's nothing else quite like the Defender or the Series Land Rovers that came before it.
But, sometimes, even 13 different bodies don't give you what you need. The Land Rover, as a specialist vehicle, has few peers. Don't find what you want? Land Rover, with the right persuasion, will probably build you one. Still don't find what you want? Specialist manufacturers will be able to modify one for you. Like these:
SAS Series II 'Pink Panther'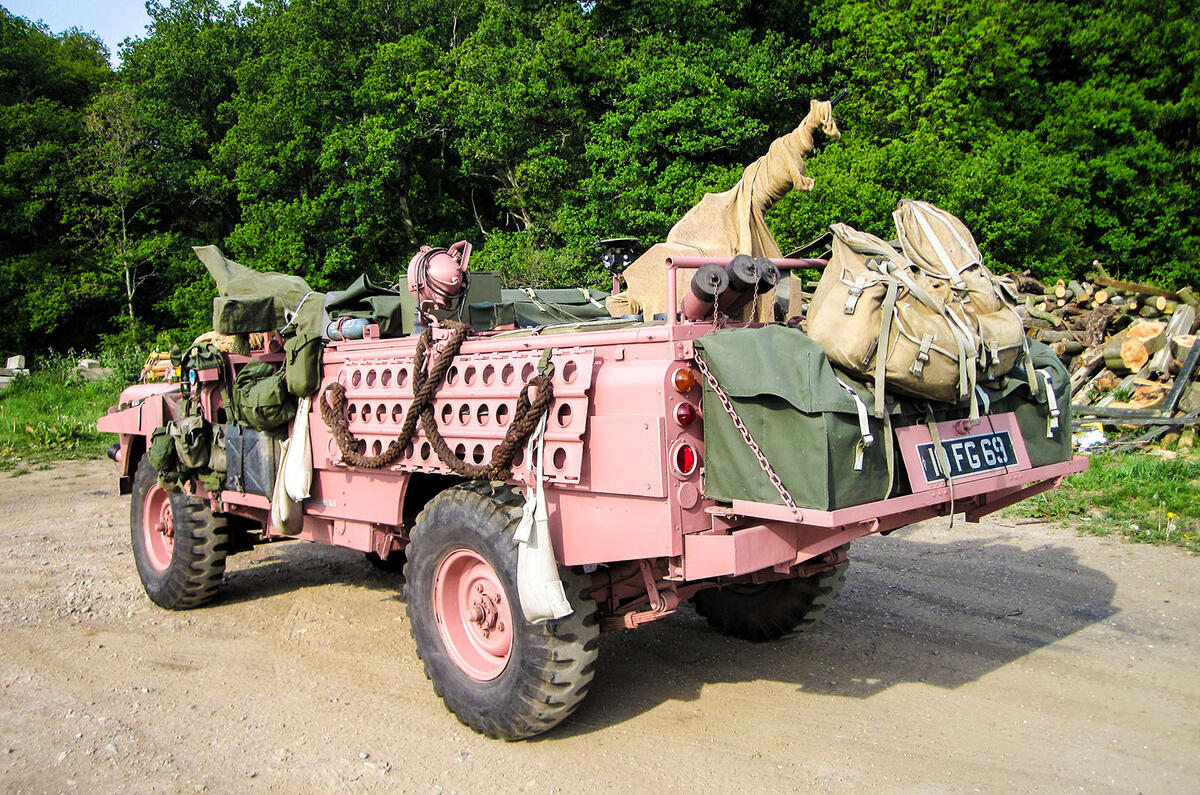 The military have liked the Land Rover ever since the British Army placed an order for a trial batch alongside the Austin Champ in the late 1940s. By 1956 the Champ was out of production and the Land Rover was filling the army's needs.
In addition to 'ordinary' Land Rovers, armies have ordered ambulances, added halftracks, asked for a lightweight air-transportable vehicle and put the controls ahead of the front wheels.
Few, though, have been put anywhere as inhospitable as the SAS's 109" Series IIA models, unusually painted for desert camouflage (particularly effective during dawn and dusk, apparently) and dubbed 'Pink Panthers'.
Equipped so a three man crew could patrol for up to six weeks (with the odd air resupply), Pink Panthers could carry 100 gallons of fuel, had better cooling, quick-release jerry cans, uprated chassis. As late as the 1990s, Land Rover was developing and exporting new special operations vehicles, when the US Rangers discovered its Hummer 4x4s were too wide for Kosovo streets.