Audi is preparing to launch a city car — a new youth orientated model that will become its cheapest offering in key global markets, including the UK.
The compact four-seater is tentatively scheduled for a launch in 2019. It has been conceived to offer a choice of petrol power or electric propulsion, according to Audi sources, who suggest the proposed new entry-level model will be previewed in concept form as early as next year's Paris motor show.
The city car will be shorter than 4.0 metres in length and will sit below the A1 in an expanded Audi line-up. Its perceived rivals span a diverse range of existing city cars, including the Fiat 500, Smart Forfour and Vauxhall Adam.
At the same time, it will seek to challenge a raft of contemporary electric cars, such as the BMW i3, Renault Zoe and Nissan Leaf.
The new Audi model is currently undergoing early development at the German car maker's Ingolstadt engineering headquarters in Germany. It is based around a modified version of parent company Volkswagen's frontwheel-drive NSF (New Small Family) platform, as used by the Volkswagen Up, Seat Mii and Skoda Citigo.
By basing the new model on the NSF platform, which has already been engineered to accept batteries as part of the development of the VW e-Up, Audi appears to have found a solution to long-held plans to enter the burgeoning city car market with its own uniquely styled model.
Audi initially showcased plans for a new city car model with the unveiling of an A2 concept in 2011. Billed as a successor to the original entry-level hatchback produced between 1999 and 2004, it also previewed plans for an electric powertrain. However, the project was abandoned in 2013, with Audi suggesting the high cost of lithium ion battery technology made it too expensive.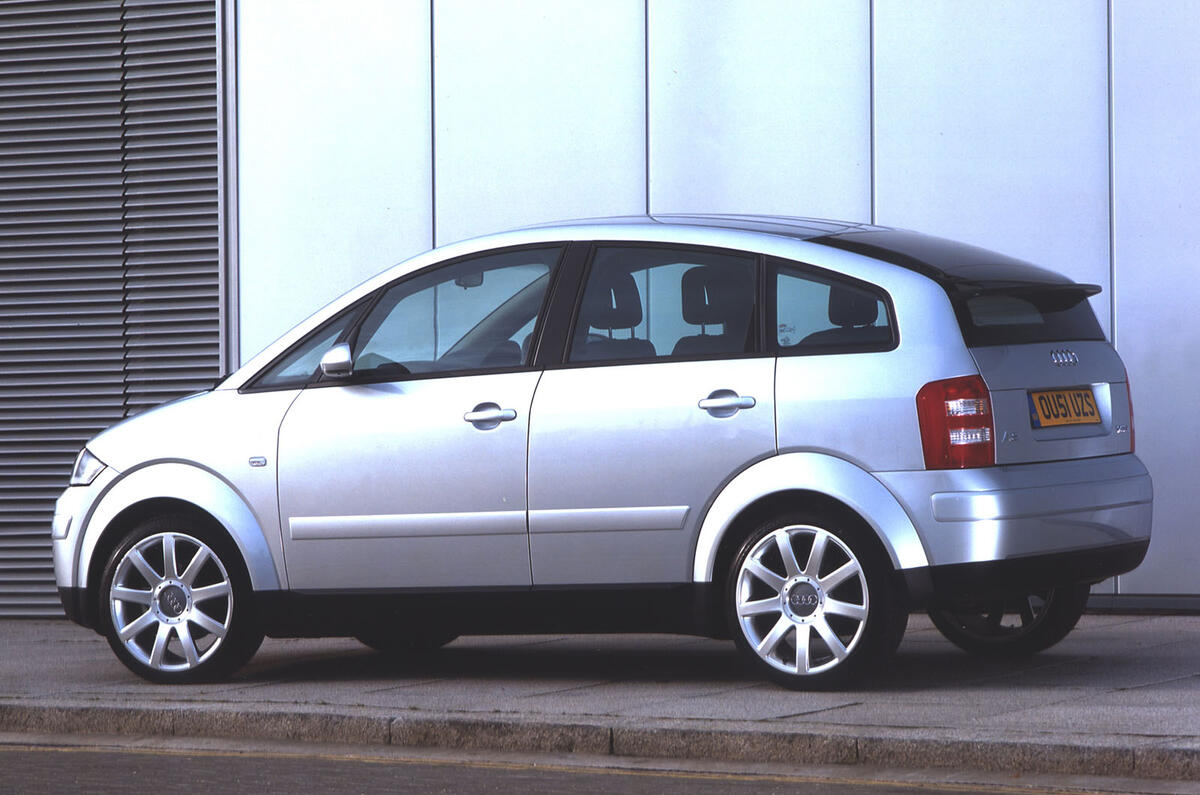 Audi also revealed two new electric-propelled microcar concepts at the 2013 Frankfurt motor show.
The upcoming city car is envisaged to be priced at about £15,500 in petrol form in the UK — more than £1500 less than the pricing-leading A1. The new entry-level Audi to be unveiled at next year's Paris motor show is said to be more than 400mm shorter than the A1, at around 3550mm.