The biennial New Delhi motor show is under way and packed full of debuts from the Indian market's biggest players, including Maruti Suzuki, Tata, Mahindra and Hyundai.
The 2020 New Delhi Auto Expo hasn't been immune for a series of no-shows from several major manufacturers, which has become a theme of motor shows around the world, but it does include a series of comebacks, relaunches and new entries to the market from the likes of Skoda, Volkswagen and MG Motor, as they see potential to grow in market that, some predict, could even double in size towards six million units per year by the end of the decade.
Read on for more on the show stars.
Tata Sierra
The Tata Sierra name has made a surprise return on a small electric SUV concept at the show. The original Sierra from the 1990s was the first SUV to be designed and produced in India and was exported. The new concept mirrors the original Sierra's three-door layout yet the similarities end there. Overt concept features include one sliding side door and a glass canopy roof. However, there are no details on the EV powertrain or any word on its production chances.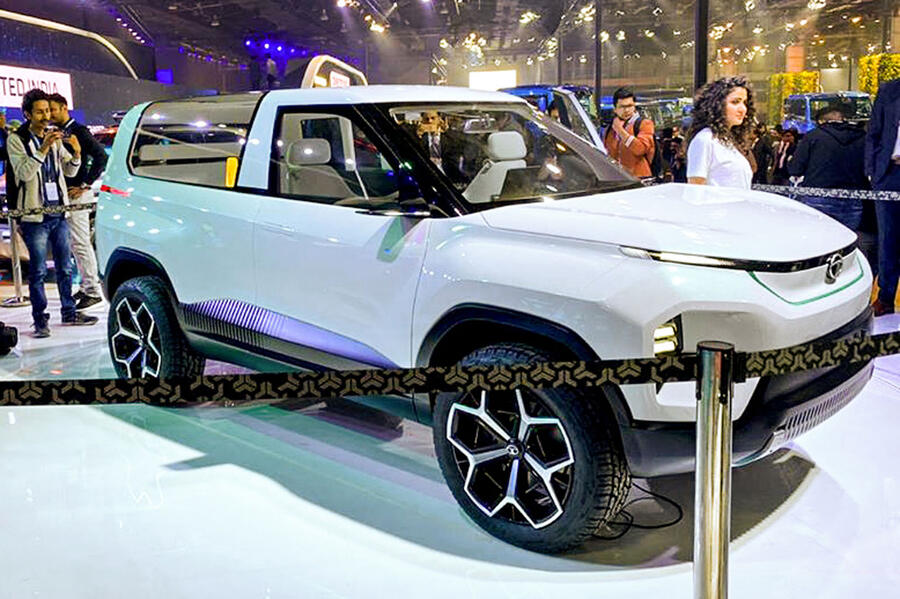 Kia Sonet
The Sonet is a new SUV that will enter production later this year as the firm's smallest SUV. Previewed in concept form in Delhi today, the Sonet is a sister car to the Hyundai Venue, which was first revealed in New York last year. Kia is a relatively new entrant to the Indian market, whereas sibling brand Hyundai is second only to Maruti Suzuki in terms of market share and whose own Creta, an SUV that sits below the Kona in its global range, has been all-conquering as SUVs gain popularity in India. The second-generation Creta will be unveiled later in the week at the show.