It seems strange to see them all again in a pit lane. Wisps of distant yet undimmed memories came floating over the mountains of Snowdonia to coalesce once more into metal, rubber, oil, fuel and water before us at the Anglesey Circuit.
Can it really be 30 years since our first contest to find what we call officially 'Britain's Best Driver's Car' but which has always been known colloquially simply as 'Handling Day'? It seems it has. We still call it Handling Day, too, even though the requirement to drive all cars extensively on road and track, plus photographic and video commitments, means it would now be more accurately described as 'Handling Week'.
To many, indeed to most gathered at Anglesey that day, this was largely a quaint collection of elderly relics you'd be more likely to find at a local noggin'n'natter classic car meeting than between the pages of a cutting-edge magazine like Autocar. But for one of us they were something else, frozen in time as the entirely modern, state-of-the-art machines they were when we first made our acquaintance all those years ago.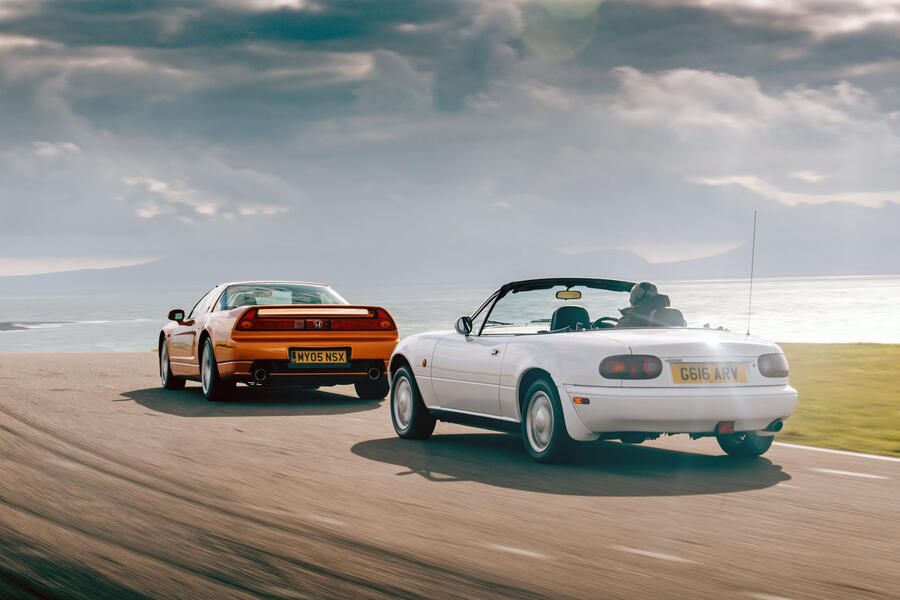 Which was me. Loathe the word 'veteran' though I do (at least when used as an adjective to modify the phrase 'road tester Andrew Frankel'), it is impossible to ignore the fact that at least one of these cars is older than at least one of the testers driving it today. Nor would I choose to forget I've been at nearly every Handling Day. I say 'nearly' because I remember the first all too clearly, or, more specifically, remember being told by my then editor I was not invited. Not that it still smarts three decades later, you understand.
Still, it means I get to write this and, with road test ed Matt Saunders, got to choose what turned up. How do you select five cars from 30 years? Quite easily, as it turns out: if it had won at least twice, in any generation, it had a prima facie case for being there. And all the cars here – the Mazda MX-5, Lotus Elise, Honda NSX, Ferrari 550 Maranello and Porsche 911 – qualify on that score.