At some point in 2019, so we're told, this wonderful country of ours will cut its ties with the EU.
Whatever your views on Brexit, it's surely not a matter of opinion that since the referendum back in June 2016, this country has singularly failed to present itself in its best light. At times, it has felt as though Great Britain has forsaken its proud history and recast itself in the role of international laughing stock.
But Britain should not allow itself to be characterised by self-serving politicians any more than it should by narrow-mindedness. For this is a country of Aston Martin, Land Rover and Rolls-Royce, of the Lotus Elise's bonded aluminium chassis, the TVR Cerbera's AJP V8 and Ian Callum's right hand. At this time especially, we should remember that Britain's contribution to the automotive landscape has been a great one. This, then, is our guide to this country's best used cars. Every one of the 20 models listed here is affordable – or at least will be after your next promotion – and a small number of them are irresistibly cheap right now.
£500-£2000
Mini Cooper
With every passing year, the first new Mini of the BMW era seems to look better and better. It has helped, of course, that the more recent versions have swollen increasingly as though in severe anaphylactic shock, their proportions becoming gradually less well-balanced with each new iteration. Built in the same Cowley plant as those early Rover 75s, the R53 Mini had a reputation for perky handling, particularly in Cooper guise.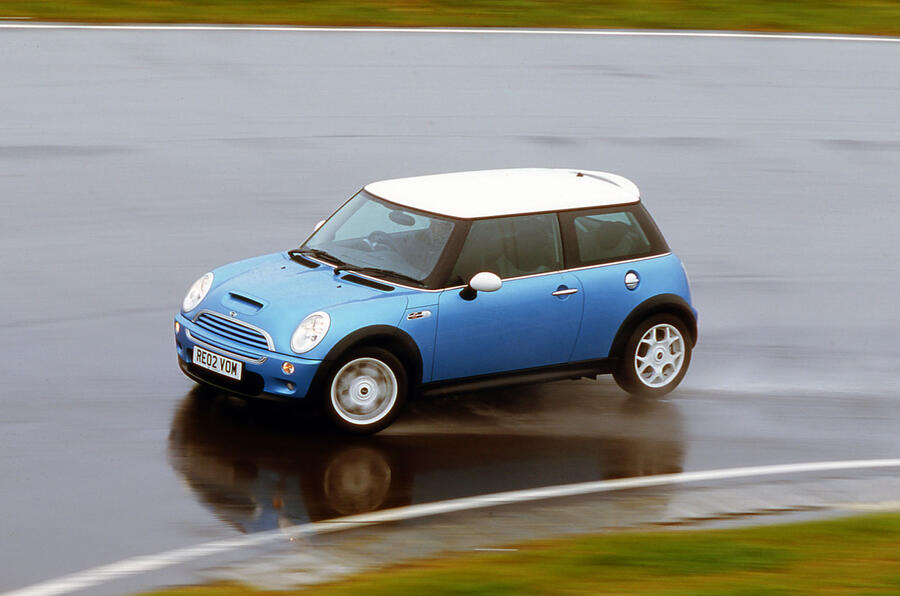 The truth is a 15-year-old Mini Cooper isn't likely to drive with the same finesse it would have done when it first rolled off the line but, with serviceable cars going for less than £1000, you can surely overlook a baggy damper or two (or simply replace them at £70 a corner). There are so many cars available, you can afford to be picky, so walk away if the engine sounds at all rattly or if there's a mayonnaise-like build-up around the coolant bottle lid, which could indicate imminent head gasket failure.