Like a hard-to-sell flat with potential, the Mini Cooper S is one of those cars whose glaring shortcomings – ridiculously cramped rear cabin, hard ride, twee interior – are best glossed over, your sights set instead on the bigger picture. Such as the fact that this supercharged, first-gen version of the reborn hatch (officially called the R53, pub quiz fans) is widely regarded as the best. Oh, and prices start at just £1750.
With quick and direct steering, a grippy chassis and a torquey, supercharged 1.6-litre engine, the model's trick is to take its promising ingredients and, like a Great British Bake Off finalist, combine them into one mouth-watering confection.
Click here to buy your next used car from Autocar
It was launched in 2002 with 163bhp, leaving owners of the standard 115bhp Cooper wishing they'd waited longer. With frontwheel drive, a choice of 16 or 17in wheels and run-flat tyres (the 17s gave an unacceptably harsh ride but looked better, while owners replaced the dynamically compromised run-flats with cheaper rubber), a quickfire six-speed manual gearbox and multi-link rear suspension (so budget for four-wheel alignment),the Cooper S was the real deal.
The 0-62mph sprint passed in an admittedly underwhelming 7.2sec, but a John Cooper Works tuning kit was swiftly offered that boosted power to 200bhp, bringing the 0-62mph time down to 6.4sec. From 2005 the kit's power rose to 210bhp, snipping a further 0.2sec off the time. In 2006 the JCW GP appeared – a hardcore two-seater boosted to 218bhp and prepared by Bertone in Italy. Just 2000 were built, 459 of them for the UK, making it a sought-after rarity.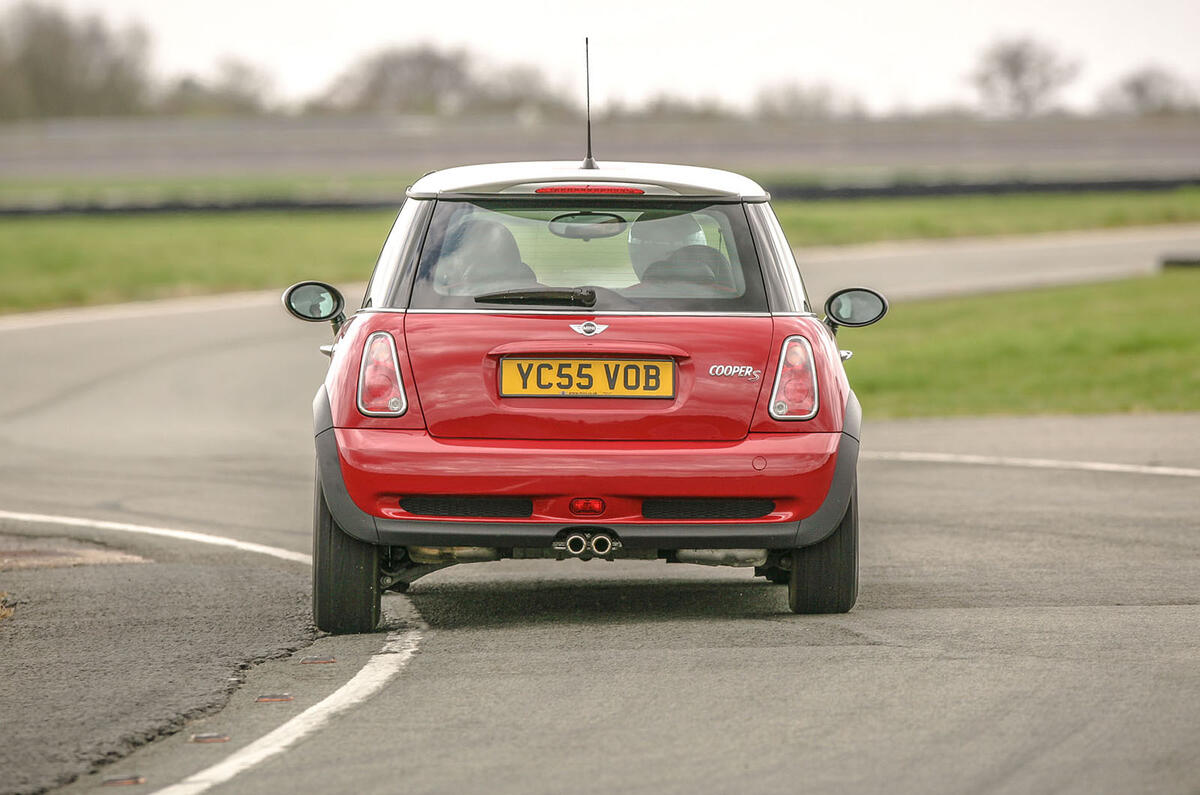 Trim-wise, the standard Cooper S was fairly basic, which was why most buyers plumped for a Chili pack, with its leather steering wheel, half-leather seats, xenon headlights and air conditioning. Personalisation is a big thing with the Mini and no two cars are the same. The only thing to note is that the factory-fit decals have been known to crack on some cars. "Peel them off and replace," you say. It isn't that easy; it's actually an expensive job for a bodyshop, so give any decals a careful inspection.