As the all-new Griffith inches closer (deliveries should start next year), interest in its forebear remains strong. Not as strong as it was when news of the new model first broke, though.
Then, values of the old Griff stiffened quickly as people made the connection, only to soften slightly as its successor's launch date was pushed back. Add winter's usual chilling effect on convertible prices and now is probably your last chance to snare an old Griff for sensible money before the new model, costing from around £90,000, hoves into view once more.
All that said, these days you'll be lucky to find a decent runner much below £15,000, while good, refurbished cars start at around £20,000. The best nudge £35,000, while the very best, lowest-mileage and cleanest last-of-the-line SEs go all the way to £50,000. The good news is that a good Griff, lovingly maintained and refreshed with essential new parts, should one day be worth more than you paid for it.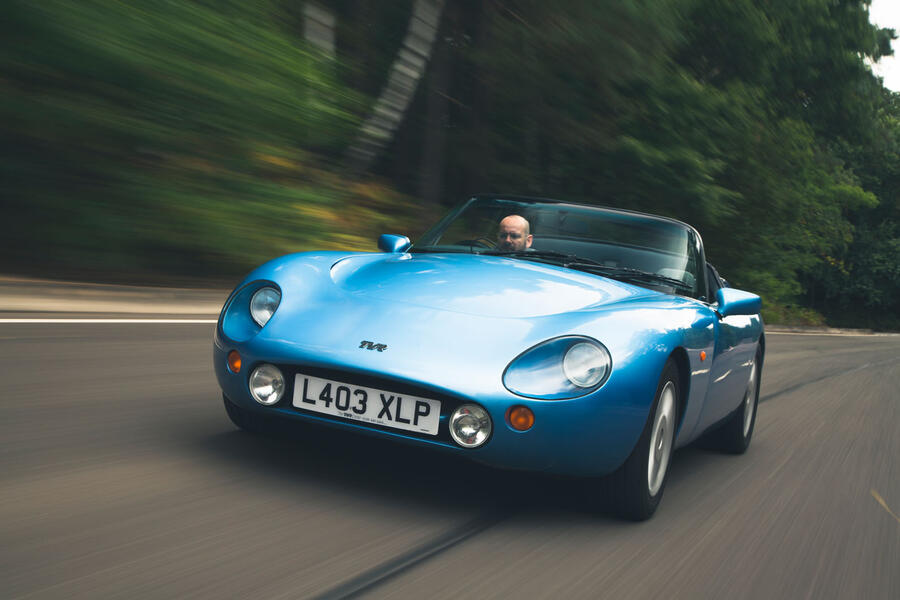 The Griffith was launched in 1991 with a 240bhp 4.0-litre Rover V8 under the bonnet. Power went to the rear wheels via a five-speed Rover LT77 gearbox and a GKN limited-slip differential. The electrical system was by Lucas and lifted straight out of the Range Rover, and that, if you were wondering, is why there's so much wiring stuffed in with the battery, located in the passenger bulkhead. You'll also find the ECU, fuse box and heater pipes in there. It's not a place for the faint-hearted.
The Griffith's glassfibre body is mounted on a spaceframe chassis with outriggers that extend from the backbone of the car. Mud and debris flicked up by the wheels stick to these and in time they rot through, although it happens from above, which can be hard to spot. Replacing the outriggers, without removing the body, costs up to £2000.